I'm thinking about letting go of the word 'autism', never using it again, refusing to let the word cross my lips.
Why?
Because every time I say the word I give it power, and I don't want to. I want to give my son power instead.
Every time I use the word 'autism', I empower the medical/government machine that uses this label for a collection of symptoms classified as psychiatric by Kanner in the 1940's
What does that have to do with my kid?
Every time I use the word 'autism', I am giving families who do not have a child with autism permission to tune me out. And they do.
Every time I use the word 'autism', I am talking about the worst thing that's ever happened to my son and my family: Nick's diagnosis. Do I really want to call up that negative energy forty times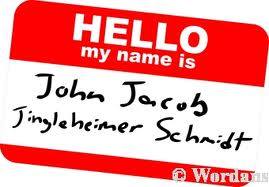 a day?
Nick meets the autism criteria in the Diagnostic and Statistical Manual (DSM). But The DSM autism diagnosis doesn't mention two critical issues: how my son got there and what happened to his body along the way. The truth is that my son was hit with too many vaccinations and antibiotics too fast. That pushed him over his toxic threshold and is what landed him with a set of neurological behaviors and developmental issues which fit the autism diagnosis. There is no mention, though, in the DSM of the autism bio markers, the G.I. disorders, seizures, or mitochondrial dysfunction which are the hallmark of autistic regressions like my son's.
In fact, the DSM can't even agree on the autism diagnosis. It's created a huge semantic struggle, which may result in children losing services, and was perhaps designed to cover up the staggering rise in children with autism.
Autism is where we are coming from, not where we are going.
Taking 'autism' out of my vocabulary will be tough. I talk to autism moms, write about autism on TMR, participate in conversations about autism politics. How will I continue to do this without saying 'autism'?
The autism label does give us a way to find each other, share a common language and get stuff done.
"Did you see that great article on Age of Blank?"
"Will you be going to the Blank One Conference
in Chicago next May?"
"If you are worried about wandering you should check the great stuff they are doing over at National Blank Association (N_ A).
If you are having trouble viewing this video click here or cut and paste this URL into your browser: http://www.youtube.com/watch?v=LztZu5s0-QU
It will be hard to change this behavior. I may start by noticing how many times a day I say the 'A' word. That ought to be pretty telling. I could wear a rubber band around my wrist and snap it every time I say 'autism'? I could make myself put a dollar in a jar?
I wonder what it's like for my son to have me saying 'autism' around him? I need to ask him because I have dug myself pretty far into the autism community and with the identity as an autism mom. I'm very proud to be associated with this smart, hardworking, savvy group of parents. But, am I giving my son enough permission to get better and to leave it behind?
Another piece to this puzzle (excuse the pun) is how quickly I lose track of what I want to be called and how I want my son to be identified. The trauma of autism has trashed our separate and regular identities and merged us into a symbiotic soup of sad labels.
So what am I going to say instead? Is there a label I like better?
You could call Nick 'special needs', but I'd rather you didn't. I hate that term. I can assure you my son is very special, and I don't mean that in a Saturday Night Live Church Lady kind of way. I mean that you would be very lucky to know him because his heart is so pure.
It's dangerous talking about these labels because they are so personal. People get touchy about it. For another mom, 'special needs' is a term that resonates nicely, and I don't want to take anything away from that. I'm just talking about my own stuff here.
For me, the 'special needs' mom conjures up a saccharin sweet image of a selfless, all giving mother. She is a martyr who has stuffed all of her needs behind those of her disabled child. Society is comfortable with her. She is safe. People feel sorry for her and they revere her as a Madonna figure. They say things like, "I don't know how she does it?" But what they are really thinking is, "Thank God I'm not her." The special needs mom is nice. And she is over there, away from you. Because your child is either special needs, or they are not.
I am not so nice all the time.
I am agitating for change. I am restless and political. I may have created a temporary and evolving peace with my situation, but I am not satisfied. I am inconvenient.
I could go the safe route and identify as an autism mom. I could be really safe, I suppose, and identify as Special Needs. But after what has happened to my son, and  what is happening to our nation's children, I choose the politically charged and sometimes dangerous path of identifying Nick as 'vaccine-injured'. So that makes me a 'vaccine-injury' mom and, in many people's minds, a WACKO!
Society does not think I am safe. I am too close. Too close for comfort because vaccine injury and autism are not black and white issues. There are many shades of gray along the continuum of injury and diagnosis. We are everywhere as well. We are not 'over there'. Our kids are at the bus stop and in your child's classroom. We live in your neighborhoods and on your cul de sac. And these days it's not a case of "autistic or not". It's a continuum of physical and neurological health, and every one of the world's children is on that continuum.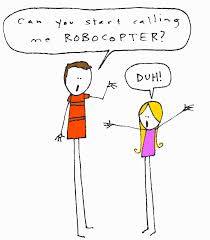 I absolutely believe this. Whether your child is thriving, or struggling with asthma, ADHD, constipation, dyslexia, diabetes, sensory processing issues, food allergies, non-verbal learning disorder, migraines and on and on and on…they are all on the same continuum as my autistic son. Time to stop tuning out moms; turns out this is about your kid after all.
You get more of what you focus on. Do I want more autism? No.
I am the mother of a Vaccine-Injured child (where we have been) who is recovering (where we are headed).
~Alison MacNeil
AKA: Mama Mac – who used the word 'autism' 29 times in this piece. Anyone have a rubber band?
For more blogs by Mama Mac click here.