In 2006, Nick was diagnosed with autism and the April 'Awareness' campaign seemed reasonable to me.  Brand new to the community, I liked the idea of the autism world working to create a friendly and gentle space for my child. Spring 2007, the 'Awareness' campaign rolled out again and I thought, "That's odd, same as last year?" Ha ha, I was so naïve. 2008, yup, 'Awareness.' It was Groundhog Day: 2009, déjà vu all over again; 2010, same shit, different year; 2011, been there done that; 2012, same as it ever was.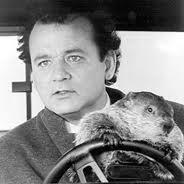 Today is March 1, 2013 and we are exactly one month away from yet another April autism 'Awareness' campaign. The only difference I see now is that they want you to 'Light it up blue.' What blue light bulbs are going to do for my autistic son is beyond me. If I were any more aware of autism I would be dead.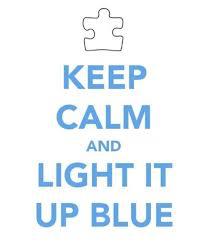 What a big circle jerk this is. 'Awareness' has come to mean a safe place for lots of people to feel like they are doing something for autism without actually doing anything. It feels intentional. They are purposefully misdirecting the positive energy for autism away from progress toward doing nothing but feeling really good about it. In the meantime, they are running down the clock on my son's life or toward their retirement. They are aggressively doing nothing while children are getting hurt and some are dying. This is kind of like the autism 'Learn the signs' push. We know the signs of autism. We know getting intervention early improves outcome. We also know that 1 of 88 children shouldn't be getting autism in the first place. Katie Wright said in an Age of Autism piece a few years ago, "If you have stage 3 Breast Cancer – do you really want to sit through a lecture on 'Learn the signs'?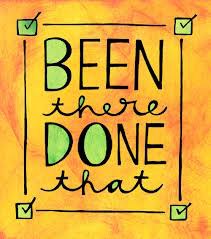 We are aware and we've been aware for a long time. How do I know we are aware enough? I see awareness of autism across all generations; kids, adults, and grandparents.
I was at a local toy store with Nick recently and he was playing in the ballpit. Three little girls around four years old ran into the store and leapt into the small ballpit almost on top of Nick. Nick jumped out because he was feeling too crowded and ran to the other side of the room. One of the little girls said. "You can come back in. You can play with us." Getting no response from Nick she repeated herself. Nick looked at her but didn't answer. She looked at me and said, "Why doesn't he talk?" I spoke up and said gently, "He has autism. He might like to play with you in the ballpit, but right now he is feeling a little shy." She said to her buddies "Oh, like Joey. He has autism. If we are really quiet and calm, maybe he'll come back and play with us. Let's try."  Four year olds are aware of how to connect with an autistic child.
So often I have been at the cash register of a store with Nick and the check-out person will try to engage him. He may connect, but if he does his speech is soft and tentative. They will say to me, "He's so precious," and give a kind look which I've come to know means 'I'm aware there is something developmental going on with this kid and I want mom to feel better.' I will say quietly, "He's vaccine-injured. He has autism. He's come a long way, but we still have a long way to go."  They will say, "He looks really good. My nephew has autism. He can't speak yet, but his parents are doing everything they can. It's not easy I know." Once a week this happens to me.
The grandparents are worried.  They can't figure out why these kids get so many shots when the majority of us made it to adulthood with one-eighth the vaccine load.  They had measles and chicken pox as children and survived them. They don't understand why they can't spoil their autistic grandchildren with a simple ice cream cone. They are sad to see the mothers of autistic children unable to use their advanced degrees for work because the demands of the autistic child are too high. They are shocked to learn how hard a school system will fight so they don't have to provide legally mandated services. Grandparents are financially supporting a lot of the therapy and biomedical treatment in many financially strapped autism families. They grieve not being able to have a deeper relationship with their autistic grandchild. They are critically aware that their adult child will have their hands full caring for the autistic young adult and will not be able to take care of them as they age and life becomes more cumbersome.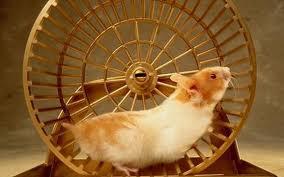 We are all aware.  The people with the power to make a difference with autism policy know 'Awareness' is redundant. So why aren't we moving off the 'Awareness' hamster wheel? Because it is safe: no one is to blame and no one is venturing into dangerous new ground like causation. It's like the fundraising effort where autism families are asked to walk around a track at a local high school. These go on all over the country year after year. I refuse to participate for a number of reasons, but the irony of walking in circles is lost on few.
Ironically, the 'Awareness' campaign is largely embraced by many of the same people who push the 'No rise in autism numbers' theory. So if the numbers haven't gone up, and the number of autistic people has always been this high as they say, then why would we need an 'Awareness' campaign? We'd already be aware, right? We wouldn't need to be MORE aware or NEWLY aware? This doesn't work. You can't have it both ways. You don't get to have 'No rise in autism numbers' and 'Awareness' campaigns spouted over and over ad nauseum from the same people.   However, we know the numbers have gone up, and we've had 'Awareness' blasted at us year after year like a broken record.
But are we aware of the right stuff? Does the average person making their $5 donation at TJ Maxx know that autistic kids are really sick, or that with the right medical treatment an autistic child might get a lot better, and even recover? No, because that leads us back to the dangerous subject of causation, which leads to the compelling data on vaccines, pesticides, pharmaceuticals and toxicity.
The autism policy wonks hope that as a community we will be comfortable spinning our wheels like this for years to come, just becoming more and more aware.  I'm stir crazy with awareness. I want to see an 'Action' campaign. Let's see how much we can get DONE for Autism in the month of April.  I want to go all Act-Up on their asses. I want to see big fat changes and I want to see them fast. I want to see this handled like the emergency that it is. I want to see people take risks, be bold, be brave, put themselves on the line. Let's get moving, dammit!
Just say no to 'Awareness.' Pass it on. It's time to demand ACTION!
I'm tired of being polite. This isn't a tea party; it's a REVOLUTION!
"Revolutions do not take place in velvet boxes. They never have. It is only poets who make them lovely."  Carl Oglesby
~ Mama Mac
To read more blogs by Mama Mac, Click Here