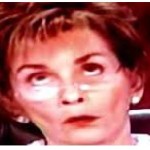 I have many friends that doubt my strong calls against vaccines.  I have many friends who roll their eyes at the computer screen and disdainfully remark about how absurd I am about always posting on Facebook about the dangers of vaccines.  They downplay the tragedy that has happened to so many- simply because it hasn't happened to them, or someone they love.
It's sad to see so many friends live this way- but in reality… sometimes I do wish that it would happen to them, so they can know what I am talking about, warning about…
Yet, I would never wish Autism on anyone.  Yes, my son is a gift from God, but this Autism is not a gift at all– it's a burden.  A burden that my son has been called to bear, as well as his family until he is healed.  This doesn't mean that I can't stand my son- not at all- I embrace him every day.  He is a gift.  He brings challenges to us- that "normal" families would cringe at I am sure.  But he is my son, and I love him.
Often I have asked God what He is showing me in this journey for my son. The only answer I have been given is that it's to tell others of what happened, how it can be prevented, and how kids can recover from this tragedy.  There is hope and that's been the biggest answer of all.
So I feel terribly sorry for my friends who do not understand. They don't understand the meltdowns, or the shopping trips gone crazy. They don't understand when I have to cancel a trip, or not get something done for myself, because Isaac's ABA is too important to let anything else get in the way.  I feel sorry for my friends who have normal kids, who sip their Capri-Suns and eat their Cheetos everyday.
Sure I have nothing against Cheetos, or Capri-Suns, but I woke up a long time ago to what has happened to our country. Our kids are being poisoned… and vaccines were just the start….
When Isaac was vaccine injured- it took me TWO years to find out.  Two years of asking doctors, wasting time, reviewing every book I could find about autism.  Two years.  And then I woke up.  It was almost overnight that my view about our country changed. It was a whirlwind…. almost like a mid-life crisis experience.
And, no, I wasn't looking for anyone to blame.  I had myself to blame for not doing research about vaccines when my babies were small.  That kind of remark makes me sick actually "Oh, she just wants to blame someone for what happened to her son!"  These people that make these remarks are cold, heartless, and need a dose of compassion.
It reminds me of the Wizard of Oz, when the Good Witch suggests that the Bad Witch leave before someone drops a house on her…..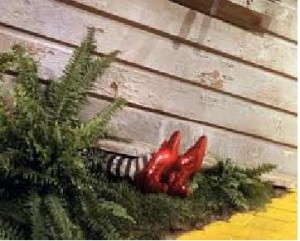 Sometimes I wish that Autism would happen to those that thumb their nose at Autism Moms who want recovery–who actually look for the cause of what happened to their child–instead of going with the flow, and expecting some kind of institutionalized outcome for their kid.
So I ask all my friends who don't believe me, who don't think vaccines caused my son's autism, who don't think that vaccines have Anything to do with ANY autism–put yourself in my son's shoes.  When he got his vaccines and what he experienced next–can you say that it wasn't from the vaccines?
Put yourself in my shoes- when I took my son to every well baby appointment and let him get those ten vaccines at once because I had no clue. And then would you still tell me "Oh I would never let that happen to my kid!" And make me feel puny and small, and make me feel ten times worse than what I felt yesterday because your child is normal and mine is not.
Good job on your part.
Maybe that's why you are not in my shoes–because you wouldn't be able to survive a day.
Tara McMillan- Autism Warrior Mama to Isaac.  She home-schools her 4 kids. She is working to recover her son from the ravages of a vaccine injury. " One of the promises I made to Isaac was to tell others about his story, and hope that vaccine injury could be prevented by educating parents. " She is also an admin for AMFAS (American Military Family Autism Support) which can be found on Facebook and at amfas.org
You can find Tara's blog at www.redgreenlellow.com