Ultrasounds — Safe and Sound? On 12/18/13 Dr. Kelly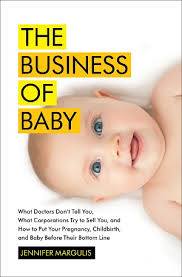 Brogan interviewed Manuel Casanova, MD about his definitive research on Ultrasound and fetal brain changes. Jennifer Margulis, PhD, the author of Business of Baby, where Casanova's research is explained in detail, also participated in the interview.
You can listen to the interview using the player below or by visiting the Fearless Parent Radio archives.
Once per month Louise Kuo Habakus, my co-host on Fearless Parent Radio, and I hand over the reigns to Holistic Psychiatrist Kelly Brogan, MD for her radio program Fearless Medicine. Louise and I introduce the program, listen as Kelly interviews her guest, and then come back to the show at the close to talk a little bit about what we've just listened to.
While listening to Dr. Casanova last week I was struck deeply by the definitive outcome of his research on primates at Yale, which studied the safety of Ultrasound technology on the formation of the fetal brain in utero. Ultrasound changes the fetal brain. What's more? The type of ultrasound and the timing impact the kind of brain changes that happen.
When I was around 8 weeks pregnant with Nick I had a Transvaginal Ultrasound. As you will hear on this program these are perhaps some of the most damaging Ultrasounds and to be avoided if at all possible. That early ultrasound may have been a significant factor in Nick's subsequent autism. At the close of the program I share my grief about this.
We posted the archived program link on our radio blog late in the day after the program aired with a space for comments from listeners. As is often the case, the comments that have lingered most in my mind are the ones from listeners (or readers) who disagree with our viewpoint, using the logic 'I don't care how compelling your science is, my child had x procedure and is fine so therefore x procedure is safe.'
I'm left feeling after I read comments like this a combination of a) aren't you lucky but also b) is your child really o.k.? No issues at all? No ADHD, no food sensitivities, no sensory issues, no oppositional behavior or chronic medical problem they take medication for regularly? So often people don't think about those issues as having stemmed from a toxic event. In part, because chronic illness, developmental and behavioral issues have become so prevalent in our culture, people consider them the new normal.
My view after listening closely to Dr. Casanova's work, is that the enormous increase in use of Ultrasound during pregnancy has contributed to the crisis we are seeing in children's health.
I now view Ultrasound as another intervention I chose out of fear, when my child was in fact healthy, and by doing so I made my child sick. The over use of fear based medical interventions is one of the themes in our current parenting culture that pushed Louise and I to go forward with Fearless Parent Radio.
We hope you will continue to tune in, in the New Year as we strive to help parents reach back to their best common sense decision making and to say "No Thank You" to the unnecessary and, at times dangerous, fear based parenting choices we are marketed to constantly.
Enjoy this important radio broadcast and cheers to a Thinking and Fearless 2014!
~Mama Mac


(Alison MacNeil)
For more blogs by Mama Mac click here.