"I think I picked the wrong week to stop sniffing glue!"
Remember that line from the movie Airplane? One of my favorites and sums up my feelings right now.
Recently, a friend of mine was talking about struggling with her son's OCD and asked a group of moms, "How do you hold it all together?" About ten of us chimed in, almost in unison, "WE DON'T!"
We don't have it all together.
When my son was diagnosed with autism, I cried on the phone to my mom, "Now no one will ever want to be me." My mom wisely answered, "Honey, that woman who looks like she has it all together. The one everyone is jealous of… she's really lonely. You don't want to be her."
She's right. That woman with the perfectly-straightened Teflon-smooth hair, size zero $175 jeans, whisking out of Pilates/Core class into her perfectly clean car – looks slightly terrifying to me. No one can remain that tightly wound forever. I don't want to be around when that unravels.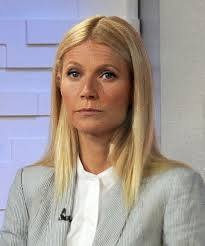 This fall I took a leap of faith and slowly tapered off an anti-depressant I've been on for ages. I didn't stop because I felt fantastic. I took myself off the medication because I stopped believing in it. I organized the taper with the help of my doctor and a book called The Road Back which I found very helpful.
Admittedly, doing this right before the holidays wasn't my brightest move (hence the Airplane joke), but I'm hanging tough. As a trusted friend said, "If you can handle this now, you can handle it anytime."
The taper went pretty smoothly with a few rough moments. Aside from the aggravation of insomnia and unsettling brain zaps, the worst of it was really the feeling that the other shoe would drop, that the worst was yet to come, the doubt that I would be ok without the medication.
So, what do I feel now? Raw and very present — a bit too present at times. I fully get why I took this shit for so long. I don't feel depressed; I do feel very sad at times and really angry too. Actually, I felt more depressed on the medication using the classic description of depression; apathetic, fatigued, shut down, flat.
I'm definitely not shut down any more. Someone stole a parking space from me just as I was turning into it the other day. Medicated me would have just thought, 'what a jerk' and gone off to find another one. Turns out un-medicated me does not back down quite so easily. Not my finest hour. As Nick said at the time, "Mumma got loud."
In the afternoons, my son likes to repetitively watch videos he's recorded of the squeakiest MBTA Green Line trains turning around at Park Street Station in Boston. The screech is indescribable. Then if I'm really lucky, my 13-year-old daughter will start yelling at him to "turn it down." On a banner day, they'll really get into it. Unmedicated me is having a hell of a time with this.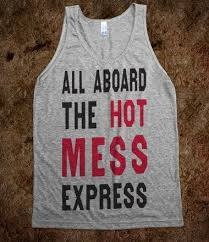 I've battled depression since my 20's with a sharp increase after the Hep B series I was required to take as a state social worker in the late '90's. I didn't equate the uptick in depression or the other horrible physical symptoms that emerged with the shots at the time.
Depression runs through my family and autism isn't the only hard thing I've been through, so I just figured it was my cross to bear in the same way others battle migraines or a bad back. About six months after the Hep B series, I got scared. The depression got very dark, so I began taking an anti-depressant. The first one made me worse immediately and I was off it within two days, instructed to try a second that worked on a different mechanism. The second med was a better fit and the darkness went away.
I was on an anti-depressant when I was pregnant with Nick, assured that "the risk of depression was greater than the risk to the fetus from the SSRI."  If only I had read the actual research myself, I would have seen how muddy that safety profile really is.  Nick was born one month early. Did the Prozac have anything to do with that? I don't know.
When Nick was six weeks old, I felt the baby blues kick in and panicked that I was in for a full-scale post-partum depression, so my medication was raised. Nick was nursing through all of this. It didn't occur to me or anyone that I reached out to to point out that as an adjunct professor in a Master's program, I had no maternity leave, so I was working too hard too close to the birth of my child. The absolute inflexibility of my husband's very corporate work environment meant that he could offer little extra help. But most importantly, I am positive that a basic blood panel would have revealed how depleted my system was. I am certain supplementation and nutritional support was what was really in order: omegas and vit D, perhaps testing for anemia. Instead, I soldiered on nursing Prozac into my son, grateful not to feel the anxiety and sadness.
As can happen, Prozac pooped out on me about two years into Nick's autism diagnosis and the hell that was our lives. I can't say for certain if the med just stopped working or if it was the Chardonnay I was leaning on pretty heavily in those days. Needless to say, I became very down. One February vacation, trying to meet the needs of a very sick Nick and a bored and antsy 1st grader amidst horrible weather, a depleted bank account and no help, I stared from the bottom of the stairs one afternoon and thought 'I don't think I can make it to the top of these stairs.'
Back to the psychiatrist I went, and I was changed to a new heavy-duty anti-depressant that worked on two neurotransmitters instead of just serotonin. The only hitch was a black box warning about alcohol, something about liver failure. Could I stop drinking that day? Yes. And I did. That, in and of itself, may be the reason relief came so quickly. People don't talk about autism and sobriety very much in our community. Perhaps we should?
So the years went on and Nick has gotten so much better. At one time Nick was on five medications, but what we've found is that he has always had a more meaningful response to natural interventions. After I took Nick off of his last medication about a year ago I thought, 'My turn next. I want the last pharmaceutical drug out of the house.'
We know that Nick's autism is iatrogenic. He was damaged by too many medications, interventions like anesthesia, and vaccines too early and his immune system crashed. My anti-depressant was at best a band-aid, and at its worst destroying my gut, the birth place of the all of the mood enhancing neurotransmitters I was so short on, thus ensuring I would never be able to restore my mood. Nick's regression and his healing both began in the gut. It looks like mine will need to as well.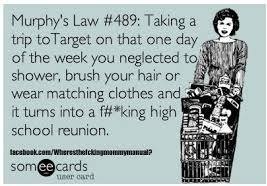 So what does that mean for me at this point? I'm just beginning to put the pieces in place. I can tell you that as a gluten-sensitive person, I could cheat when I was medicated but if I do now my mood is dark the next day. I have to get an hour of serious exercise every day. When my husband sees me down he just hands me my running shoes. Yoga, Reiki, homeopathy and the Healing Codes are my go-to supports plus lots and lots of supplements.
The show Modern Family hits the spot for me right now. I've been watching lots and lots of Modern Family. The only character I can't relate to is the mom, played by Julie Bowen. My husband and my daughter giggle quietly with each other when I suggest that perhaps I don't like her because she reminds me a little of myself.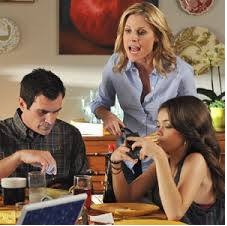 So, yeah… don't have it all together. I realize I never will. This messy, neurotic, raw person that I am re-introducing myself to is who I am. But, the really cool part is that the messy emotional stuff is also the Velcro that attracts all of us to each other. It gives us something to attach to. Sometimes we are the ones needing comfort, and sometimes we are the ones doing the comforting.
~ MamaMac (Alison MacNeil)
To read more blogs by MamaMac, Click Here.