I am a parent. I am a warrior. I am an advocate. I am a friend. I am a fighter. I am a peacemaker. I am the recipe for success as well as disaster. 
More often than not, the stories  we hear about parents of special needs kids involve the pain and suffering they endure. Don't get me wrong, we hear about their success stories as well, but we hear mostly of their suffering. They take on all the pain…..absorb it…internalize it…. And fail to spit it out. This is the pain they feel for their child, their fellow autism parents, their other children and lastly for themselves. Each devastating moment leaving a lasting scar. 
It is this pain that fuels us to fight for our kids, but that same pain can also make us lash out at the people who we relate to the most…. Other parents with children on the spectrum.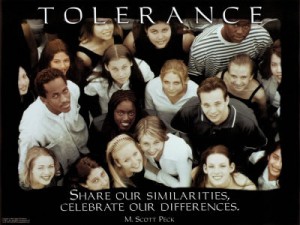 We each possess some unique power (yes, I said power. Like Superman). Some of us have mastered diets. Some have become experts on supplements. Many have become gurus in one area or another while battling their child's illness. We are always alert……always ready…….ready to strike. 
I am all too familiar with this. After all, I didn't get the nickname Mamabear for nothing. I am ready to defend the underdog at all times. My claws rarely retract because I know that I have to protect my kids…my family…my friends….my warriors. 
This type of strength and motivation comes at a price. We often are blinded by our fury. We can't see past the scars and the damage that has been done. We are often reminded of the things that left us feeling abandoned and lost. So…in true warrior fashion, when someone has an opposing opinion, we tend to take it personally. 
Autism is personal. We each have our scars, but they were formed by various contributors. We all are striving to reach the same goal…recovery, yet we take different paths to get there. This is true for the methods, therapies and protocols we use. It is also true for what we draw strength from. Some of us find comfort in our friends, some in science, some in faith. Regardless of where we turn for comfort, we are still a family. We should help each other. We should learn from those who are different and try to form an understanding of why they chose that path. You don't understand?…….Ask!!!!! You may learn something, and if you don't, at least you can appreciate that you are in good company. Everyone has something beneficial to offer, especially within the autism community. Everyone here has a common goal. There is a song by Anna Nalick and the lyrics reign true for what I'm trying to convey, so here it is: 
"Yeah we walk through the doors, so accusing their eyes.
Like they have any right at all to criticize.
Hypocrites, you're all here for the very same reason".
With that said,  here is what I'm trying to tell all of you:  When you hear of someone following a different path or choosing a journey that does not resemble your own……embrace it. Learn from it. Appreciate it and remind yourself that we are all trying to get to the same finish line. We have the same goal…..RECOVERY. It doesn't matter how we get there, but it does matter if we trample on others along the way.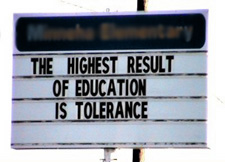 We are all warriors. We are all strong. We all have something to contribute. We are all Titans. We deal with intolerance every single day from those who CANNOT relate and cannot fathom what we go through. Do we have to cut each other up as well?  The next time you see a post or blog you don't agree with, or overhear a conversation that conflicts with your beliefs, ask yourself this…"Do I want to learn from this? Can I convey my thoughts and opinions in a constructive fashion? Can I contribute to this without taking something away?" I'm sure that we can all open our eyes, ears and hearts to diversity. Please try…..We're all in this together. 
Love,
Mamabear
For more blogs by MamaBear, Click Here.