May 24, 2018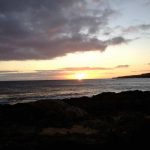 Every time there's an outbreak of measles or mumps, the media brings up Dr. Andrew Wakefield and a certain 1998 scientific paper. The problem is that the majority of mainstream coverage gets virtually everything about this wrong. This false narrative is being used to justify drastic public policy initiatives, so it's more important than ever that accurate information be available. Below are 8 myths repeated ad nauseum by the mainstream media, along with the facts which paint a truer picture.
---
Myth #1: The 1998 paper coauthored by Dr. Wakefield claimed to show proof of an autism/vaccine link.
In 1998 Dr. Wakefield coauthored (with a dozen other doctors and scientists) a small study describing 12 children with inflammatory bowel disease and developmental delay, most of them diagnosed with autism. The principle finding of the study was "chronic enterocolitis in children that may be related to neuropsychiatric dysfunction."
The paper accurately stated that parents of 8 out of the 12 children reported that their children's digestive and developmental issues began soon after receipt of the MMR vaccine. The paper specifically stated that a link with the MMR had not been proven, but called for further research. Here is the paper: "Ileal-Lymphoid-Nodular Hyperplasia, Non-specific Colitis, and Pervasive Developmental Disorder in Children."
Very reasonable conclusion, and the response should have been further research and scientific debate, instead of prosecution and persecution.
Some have criticized this paper for being too small for statistical significance. But this paper did not need statistical significance. It was a case series, an in-depth description of a group of patients. It was not epidemiology, not comparing rates of symptoms between various populations.
---
Myth #2: This small paper is the source of all vaccine concerns, and has caused measles outbreaks.
Many claim that this paper is the whole reason for the so-called "anti-vaccine movement." This is ridiculous. This small paper would not have had "legs" were it not that thousands of parents have reported adverse reactions to vaccines followed by autism and bowel disease. This paper described a problem and responded to parental concerns.
So many parents started out with complete faith in the vaccine program, vaccinated their children, and witnessed adverse reactions, sometimes followed by regression into autism, sometimes accompanied by inflammatory bowel disease. These stories are told in many places, including Hear This Well: Breaking the Silence on Vaccine Injury.
Here is an account of a suspected vaccine-autism link from 1976: "Autistic Syndrome (Kanner) and Vaccination against Smallpox." People were noticing this link even before Dr. Wakefield and Jenny McCarthy! Dr. Wakefield does not have superhuman powers of hypnosis transcending time and space.
Vaccine-induced autism (often with bowel disease) has been documented in books, court cases, movies, periodicals, scientific studies, and many other sources which are independent of Dr. Wakefield.
One group that has been hit particularly hard by vaccine-induced autism is the Somali-American community in Minnesota. Dr. Andrew Wakefield has been accused of causing fear of vaccines among Somali-Americans, but this is false—putting the cart before the horse. See this article by Robert F. Kennedy Jr: "Somali Parents' Rational Concerns About Vaccine Safety."
Dr. Edward Yazbak studied the question of whether the 1998 Lancet paper caused an increase in measles cases in England, and concluded
The evidence presented here is clear: According to official UK Government reports, the number of notified measles cases decreased from 1998 to 1999 to 2000 to 2001 and there were fewer cases of the disease during the ten years that followed the Wakefield paper than in the previous ten years . . . . According to HPA statistics, there was no 'Wakefield Factor'.
---
Myth #3: Dr. Wakefield committed fraud and professional misconduct.
We hear over and over that this paper was fraudulent or contained fraudulent data. This is false. Even the British General Medical Council (GMC), after years of investigation, did not find fraudulent data. Only reporter Brian Deer made that allegation (see Myth #8 below). For a review of the GMC charges against Dr. Wakefield see Mary Holland's summary here: "Who Is Dr. Andrew Wakefield?" (Chapter 25, Vaccine Epidemic)
The GMC filed charges against three of the coauthors: Andrew Wakefield, Simon Murch, and John Walker-Smith. After years of hearings, the GMC convicted both Wakefield and Walker-Smith of professional misconduct, and took away their licenses to practice medicine.
Almost all of the charges filed against Wakefield and Walker-Smith were the same. Dr. Walker-Smith was able to get funding to appeal his conviction. A British court completely overturned the GMC's ruling and restored Walker-Smith's license to practice medicine. After thorough review of the children's medical files, the court stated:
It is in its findings on the clinical issues in the individual cases of the Lancet children that the most numerous and significant inadequacies and errors in the determination of the panel occur. In no individual case in which the panel made a finding adverse to Professor Walker-Smith did it address the expert evidence led for him, except to misstate it. The issues to which this evidence went were of fundamental importance to the case against him. Universal inadequacies and some errors in the panel's determination accordingly go to the heart of the case. They are not curable . . . .
and
For the reasons given above, both on general issues and the Lancet paper and in relation to individual children, the panel's overall conclusion that Professor Walker-Smith was guilty of serious professional misconduct was flawed, in two respects: inadequate and superficial reasoning and, in a number of instances, a wrong conclusion . . . . The end result is that the finding of serious professional misconduct and the sanction of erasure are both quashed.
See also:
---
Myth #4: These doctors did not have authorization to do research.
It's inaccurate to state that the research did not have authorization. Dr. Walker-Smith  had authorization to allow extra tissue samples taken in the course of medically necessary procedures to be used for research. This was the authorization they used in the course of the Lancet study. Ethical approval 162-95 – giving Walker-Smith generic approval to take two additional tissue samples for research from children undergoing clinical colonoscopy – applied to the paper. The GMC was mistaken in applying Project 172-96, which would have required Ethics Committee approval: "The Lancet should Reinstate the Andrew Wakefield Paper," by Martin Hewitt.
---
Myth #5: Dr. Wakefield conducted unnecessary invasive medical procedures.
World-renowned pediatric gastroenterologist John Walker-Smith  was actually in charge of the children's medical treatment. It's absurd that some allege Dr. Wakefield performed unnecessary medical procedures, as he did not order or perform procedures. His role was to coordinate the science. Moreover, in the court decision linked to in Myth #3 above, the judge confirmed that the procedures were properly ordered for the purpose of evaluation and treatment of the children.
The parents have stood by these doctors, saying that the treatments helped their children and that they were treated with professionalism, courtesy, and kindness.
As Jim Carrey said, "The problem is the problem." These children were ill, suffering, and needed treatment.
---
Myth #6: The other 12 coauthors renounced the paper.
The other authors of the paper have stood by the actual findings, even though ten of them retracted the interpretation of a link with the MMR. The retraction stated:
The main thrust of this paper was the first description of an unexpected intestinal lesion in the children reported. Further evidence has been forthcoming in studies from the Royal Free Centre for Paediatric Gastroenterology and other groups to support and extend these findings. While much uncertainty remains about the nature of these changes, we believe it important that such work continues, as autistic children can potentially be helped by recognition and treatment of gastrointestinal problems.

We wish to make it clear that in this paper no causal link was established between MMR vaccine and autism as the data were insufficient. However, the possibility of such a link was raised and consequent events have had major implications for public health. In view of this, we consider now is the appropriate time that we should together formally retract the interpretation placed upon these findings in the paper, according to precedent.
Three coauthors of the paper wrote about why they still believed it was important to publish this study:
We welcome the response from Keith Lindley and Peter Milla, as we too had been concerned that the main thrust of the report—the detection of a consistent pattern of mucosal abnormality in children within the autistic spectrum—had been rather lost in the emotionally charged debate about a potential role for MMR vaccine in its pathogenesis. Their points about the absence of hard data supporting the link with MMR were made both within the paper, and forcefully by ourselves at the press conference accompanying publication. . . .

Should we have published? We believe that it was correct to do so, for two major reasons. First, this mucosal abnormality has been apparent in 47/50 children within the autistic spectrum, whether or not there is any perceived link with immunisation. Thus the lymphoid hyperplasia/ microscopic colitis changes were found in over 90% of the autistic children studied. . . .

Second, we have noted important behavioural responses in several of the children when their intestinal pathology is treated. . . . Most parents note a honeymoon period of behavioural improvement after the bowel preparation for colonoscopy and this is maintained if recurrent constipation can be prevented. Further cognitive improvement has occurred in response to aminosalicylates, provided that constipation is prevented.

Thus, we believe the report to be aimed at those involved in the care of autistic children, as a further indication that the intestine is involved; this is not apparent unless hunted for specifically by investigation, as simple as plain abdominal radiography or as invasive as colonoscopy. We re-emphasise the fact that there is a consistent pattern of gut inflammation in a high proportion of children within the broad autistic spectrum. Understanding the link between the bowel and the brain in autism may allow new insights into this devastating illness. We suggest that the accompanying commentary was not the only saving grace for The Lancet.
In other words, this study was done for the purpose of helping children with serious health conditions.
In addition, pathologists Amar Dhillon and Susan Davies have spoken out to defend their work on this paper.
---
Myth #7: There's no link between autism and bowel disease
Studies have confirmed that inflammatory bowel disease is common in autism.
Many parents report severe GI symptoms in their autistic children, including copious diarrhea and/or severe constipation, abdominal pain, and more. These are issues that need to be addressed.
Below is a link to a brief video showing how a life can be changed with proper treatment of GI issues. This English boy with autism and bowel disease could not get treatment in England. English pediatricians had continually declared that there was nothing wrong with this boy. He was flown to New York where he was treated by Dr. Arthur Krigsman.
---
Myth #8: Brian Deer is a heroic and brilliant crusader for truth.
Although the parents and coauthors stood by these Royal Free Hospital doctors, and even the GMC did not allege fraudulent data, for some reason the news media gave reporter Brian Deer a lot of air time, and thus credibility, as the one person alleging fraud. Deer got ahold of prior medical records that he was not even authorized to have, and that the Royal Free Hospital doctors had not seen, and compared them with the Lancet paper's accounts of the children, claiming as falsification any small discrepancies or variances in interpretation that he could manufacture. If journalists did their homework, they would know that there are very good reasons for doubting Brian Deer's credibility, as outlined by J. B. Handley in "Keeping Anderson Cooper Honest: Is Brian Deer the Fraud?"
Also see Dan Olmsted's series on Age of Autism: "An Elaborate Fraud Series: Brian Deer, BMJ, Murdoch, Dr. Andrew Wakefield." (Scroll down past the Laura Hayes and Teresa Conrick sections. Dan's is the third series.)
See Brian Deer and hear what parents have to say in the following video: "Selective Hearing: Brian Deer and The GMC."
In this video, a mother shows Deer a photo of her son's belly with a colostomy bag hanging out of it, and Deer says, "That's not bowel disease; that's diarrhea." Another mother shows Deer a scan showing her son's grapefruit-sized ball of impacted poop, and Deer says, "That's not bowel disease; that's constipation."
Parents also describe their children's adverse reactions to the MMR in the video. It should be noted that in England during the 1990s, the MMR vaccine contained the Urabe strain of the mumps virus. The Urabe strain is known to cause serious adverse reactions, and its use had been discontinued in Japan. Problems have arisen due to the occurrence of meningitis associated with vaccines containing the Urabe mumps strain. No wonder so many parents were seeking help for their children at that time and place.
In the U.S., the MMR contains the Jeryl Lynn strain of mumps vaccine, which is currently showing diminishing effectiveness but is less reactive than the Urabe strain.
Dr. Wakefield's suggestion was to vaccinate with the individual vaccines for measles, mumps, and rubella, instead of giving the triple vaccine, while these apparent injuries were studied further. When he made this recommendation, the individual vaccinations were still available, but soon after that the British government removed the import licenses for single vaccines, for unknown reasons.
---
Conclusion
In summary, Dr. Wakefield is a person of integrity and a very qualified professional. He did not falsify data. He studied sick children in an effort to help them.
And he is not the cause of the "anti-vaccine movement." He responded to parents' concerns; he did not cause those concerns. He does not have powers of mass hypnosis. Vaccine concerns existed then and still exist now independent of him.
The question of whether the MMR causes autism and inflammatory bowel disease needs further study, not suppression via disparagement and scapegoating of Dr. Andrew Wakefield. Journalists need to do their jobs, scratch beneath the surface, and look at the facts instead of simply parroting talking points.
~ Twilight
For more by Twilight, click here. 
---
For further information, see this lengthy detailed account:
"L'affaire Wakefield: Shades of Dreyfus & BMJ's Descent into Tabloid Science."
Dr. Wakefield speaks eloquently for himself in various videos, including this one:
"Andrew Wakefield, MD Speaks to Association of American Physicians and Surgeons."
A more recent video: