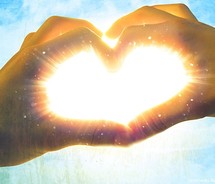 This blog originally ran in March 2012, but it bears repeating since lately it seems like our Thinking Moms have been encountering some insensitive/not-so-nice people who have said some very insensitive/not-so-nice things about people with disabilities. 
For years I've walked around with an invisible sign on my forehead.
"Please feel free to insult me and/or my children"
People really do shock the hell out of me sometimes.  I truly believe in the innate goodness of mankind, but come on people…invest in a filter for your brain.
"Well, you are just big boned. That's all."
WHAT?  No I am fat.  I weighed a buck-o-five in high school.  Skinny as a rail then.  Happened to gain some weight in college.  Pretty sure it isn't my bones that are heavier either. Don't call any woman big boned… EVER.
"How old is your son?  He is so SMALL!" 
Um, lady…he's sitting right in front of you.  He also happens to live right here in the US and knows English so he understands everything you are saying.   You wouldn't like it if I said, "Is that your daughter? She looks like a troll!"  See, sometimes you have to filter the truth.
"Those boys need sunscreen.  Are you their nanny?" 
Seriously?  No, I am their mother.  In fact they do have on sunscreen, but it is 87 degrees outside right now and they are RUNNING AROUND ON A PLAYGROUND.  Sometimes exercise will make your cheeks red.  Wanted to say, "Not that you've been exercising recently fat ass." (see…filter here.  Don't call any woman a fat ass…EVER).
"He has autism?  But he looks so NORMAL."
And what exactly does NORMAL look like?  I am throwing out a challenge right here and now.  Someone explain to me exactly what normal is.  I have no idea.  My son who doesn't have autism is the dictionary definition of typical.  He is extremely social, popular, cute, and as crazy as the day is long.  He dances naked at the top of our stairs after every shower.  He told his grandmother to check out his balls when he was two.  He adores every single Star Wars movie, but cries like a baby watching Curious George.  No way is he 'normal.'  No way I am either for that matter!  Guess what? Neither are you.  Same goes for your kids.
Normal doesn't exist.  Go ahead and remove that word from your vocabulary.  Erase the entire idea.  Every single one of us walking around on this magnificent planet is bat-shit crazy in one way or another.  If you get really honest with yourself, you know it is true.
Let me be perfectly clear…I like crazy.  Weird is interesting.  Different is fun.  If you don't have some quirk, oddity or squirrellyness about you chances are we aren't going to be friends.
The moral of the story:  Don't tell a mom that her kid looks 'normal'…EVER.  I'll go one step further.  If you don't have anything nice, intelligent, funny or inspirational to say…STFU.
Thanks in advance!
Sunshine ☼
To read more blogs by Sunshine, Click Here.