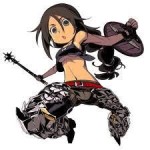 I love Summer.  The endless amounts of organic produce at the Farmer's Market makes me absolutely giddy!  If you haven't been to one, I recommend you visit one this summer.  Something about buying food outside — makes me feel like I'm in an open-air market in Italy.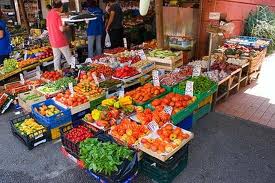 Remember that movie Under the Tuscan Sun where the main character goes to Italy, buys a house and ends up living there?  That's my dream.  So until that dream comes true, I have to get my fix from my local Farmer's Market and pretend I'm in the heart of Tuscany!
Whenever I go to my local Farmer's Market, I always come home with tons of veggies and not a lot of recipe ideas.  So what do I do do with all this veggie goodness?  One of my favorite go-to meals is the Veggie Bowl.  It's a great way to use all those wonderful fresh veggies taking up space in the refrigerator that you have no idea what to do with.  The best thing about this recipe is that it's completely your creation — you can put in all the things you want and it's simply fantastic!  If you've been following The Rev's new diet mantra to regain your health, then this will be a great recipe for you.  (And if you chop up the veggies real small, even the pickiest eaters will love it!)
Here's the basic recipe:
For the grain base you can use any of these GF grains.  Quinoa is my favorite.  It's chock full of protein and tastes really good.  Choose whatever you like.  It's a great recipe to test out the different types and textures of these grains and to incorporate them in your diet.
You can use:  Millet, Quinoa or Rice.

Quinoa is my favorite!
The next step are the veggies.  Here's a list of go-to veggies that I like and will make the Veggie Bowl taste wonderful.
Veggies:
– Greens (Spinach and kale are my favorites)
– Onion
– Red and Green Peppers
– Carrot
– Celery
– Garlic
– Ginger
– Avocado
– Any thing else you like!  (I put broccoli and cauliflower in mine!)
Cook the grain and saute the veggies in some olive oil in a skillet.  Mix both together and voila — you have your Veggie Bowl!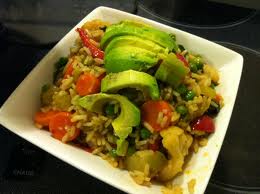 The best thing about this recipe is that it is so quick and easy.  This is key for me during the hot summer months when I don't really feel like cooking, but still want something healthy to eat.  Now that my summer garden is taking off, I can get most of my greens right from my backyard.
I hope you all like this recipe as much as I do.  Let me know what you think!
~Savage