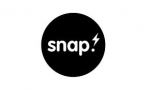 My son was not feeling well and was spiking a very high fever. He had a dry rough cough and was complaining that his throat hurt. I scheduled an appointment for him at our pediatrician's office to see the nurse practitioner. The doctors never see us. I assume it is because they don't know how to treat his medical condition. Funny, if you have an autism diagnosis, doctors seem to quietly disappear. I do like the nurse practitioner we see. I need someone in our area for these types of situations. I wanted a strep test, his ears checked for infection and a flu swab. As I said, this nurse practitioner is very good to us, and she will write scripts for blood draws when needed. When we have conversations about his autism she has said to me on many occasions, "You know so much more about this than me."
When we arrived at the doctor's office, the receptionist informed me that they were running behind, and we would have about a 30-minute wait. No problem I said. While sitting there, I noticed a pharmaceutical representative waiting also. She was an older lady, very professional and attractive. About 10 minutes later in walked another pharmaceutical rep, a gentleman, he was also a bit older, but very well dressed and professional. They both carried their big black bags with their drug samples, waiting for the opportunity to speak with the doctors. They were making small talk about what drugs they sell and how long they had been in the business. They were making comments about how the business has changed over the years, and now there seems to be more of the "young barbie doll" looking sales rep. Just then ANOTHER pharmaceutical rep walked in. For some reason, I was a little annoyed. I started thinking, again, about what the medical/pharmaceutical industry has become. Pharmaceutical companies are not in the business of health and healing. They are in business of disease maintenance and symptoms management.
This led me to a conversation with one of my nieces who used to be a Sales Representative for a major pharmaceutical company. Because I am not familiar with how this whole system works, I decided to ask someone who actually worked as a pharmaceutical sales rep.
I asked about her training. She said the first two weeks were home study, where you read and take a test on the anatomy of the body. On her test she had to score at least an 80%. Next, she had to go to the pharmaceutical regional headquarters for 2.5 weeks for classroom training and testing. She would be selling four drugs. So they spent 2-3 days learning and testing on each drug. She learned how the drug works and who the drug would be indicated for. She said they were taught how the drug metabolizes in the body and the mechanism of its action. She told me Viagra was originally supposed to be a cardiac drug, but instead it turned out to be the "billion-dollar side-effect" drug. It was to be a vasodilator, meaning it dilates the veins so the blood flows more easily. But one of the major side-effects was that it dilated "The Main Vein." And, voila! Viagra was born. She went on to explain how they had to learn and do research on their competitors' drugs. She said they do research on the efficacy and safety of the drugs, way more than they do on vaccines (which, of course, we already knew). Lastly, they had their sales training where they were taught how to sell their product. She said the rules were very strict on what they could and could not say. Once her initial training was completed she was ready to go out and start selling to the physicians.
I asked her to break down her experience of the physicians she was selling to. She said in her experience 70% of the physicians do not do their own research. They relied on her and others for the drug information. She said 20% were really bad. In fact, perverted and egotistical were the terms she used. She was shocked that they were even doctors. That leaves 10% of physicians who she said were really good. Again, this was her experience. The medical profession is no different then any other profession. There are good and bad. What is scary is that the majority of people rely on physicians for professional medical advice with regard to what medications to take to treat ailments. They rely on their opinion because they were the ones who studied hard and made it through medical school. However, the physicians are obtaining their drug information from a cute drug rep that most likely has a Bachelor's in Business Administration with zero prior medical training.
She said the pharmaceutical companies would have contests all the time. She heard reps beg doctors to please write scipts for their particular drug so they could win the contest, and the doctors would agree to do this! She said they had a contest called a Warehouse Run, where the whole sales rep team (and spouses or a friend) would go to a store like Costco and grab whatever they wanted within a certain amount of time. She said the companies were always having contests to motivate their representatives to sell more. Again, this is how the business world works; I get it. But, in the pharmaceutical world it is excessive. These are peoples' lives we are talking about.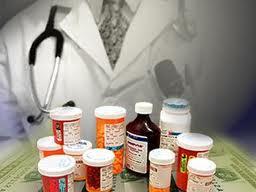 My son ended up having the flu. The nurse practitioner commented, "I know you won't be treating it." Meaning, she knew no Tamiflu or any other drug would be given to my son. I know it is just a drug that some pharmaceutical rep came in and sold to the doctor. For all I know, there may have been a Tamiflu contest that week! So very, very sad. People will research a new car, or be very picky about buying a new home, but when it comes to their health, they place it solely in the hands of the medical profession.
We need to take responsibility for our own health.
~ Snap
For more blogs by Snap click here.