As I write this, I am drinking coffee out of a mug that says A Giant Cup of Shut The F*ck Up.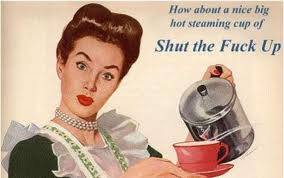 In my town, I don't fit in anymore. Friends don't like my updates on Facebook. Some of my friends since childhood don't understand me anymore. Even some family doesn't really want to hear much about what I think these days. Moms in my town don't want to hear what I have to say. They think I'm weird. They feel bad that Nick has autism and they want to hear that he is improving, but they don't want to hear me talk about how he regressed from vaccine injury. They don't want to hear my opinion that the HPV vaccine and Flu Shot are unsafe and not worth it, or that neurological and physical regressions can
happen with older kids too. They don't want to know that insurance doesn't cover the kind of treatment Nick needs. They tell me, "They have a nephew with autism, he's doing
great, he's seven and doesn't speak but the family loves him very much, have I heard about Autism Speaks?"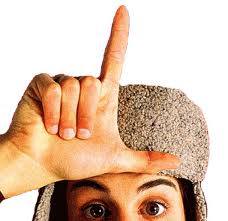 I'm not talking about it, but I know they don't want to hear that I think their child's ADHD is toxin related; be it vaccine damage, food or environmental sensitivities. They aren't asking and I'm not talking about my concerns about the long-term health impact of stimulant medications like Ritalin or the fact that these medications have never been tested on children, or the wealth of other available options like supplements, diet changes, homeopathy, etc., that might be a safer and more effective long term solution for their child's issues.  They REALLY don't want to hear that I think their child's ADHD or anaphylactic peanut allergy is on the same sickness continuum as Nick's autism, just at the mildest end. Do they notice that one third of the kids in the typical classroom our 12 year olds share have learning issues? Do they ask themselves why?
When we talk about it, they push back: "the vaccine autism link was debunked, I saw it on the news." "My husband works for MIT, or Harvard Medical School, or Biogen Idec and he
says that vaccines are safe." "Do you want to see Polio come back?" "My niece has Leukemia and she's having Chemo, do you want her to get the flu because you didn't vaccinate?" "I don't want my child going to school with unvaccinated children!"
They talk about me when I'm not around. "It's her grief. She can't get over the fact that Nick has autism so she blames the vaccines." "It's all she talks about. It gets kind of old, quick". "She does homeopathy, all those doctors, all that money. Why can't they just love him like he is and use that money to go on a vacation for goodness sake?" "Look, if it really was the vaccines like she says than why isn't every kid autistic?"
Most of them have moved on without me because I don't fit in anymore. We are not a normal family doing normal family things. I'm not lonely, although I do miss some of these friendships. I have loads of great people in my life that get me, understand what we are going through, and support us as a family. Some of them I actually get to see once in a while other than on the computer. My reactive stance is to fold in like a turtle, to bring the vulnerable bits inside the shell. I want to stop exposing my pain to a harsh audience and lick my wounds in private. So I take my anger back to the autism moms who get it and comfort me well. They tell me they know it sucks, tell me a story from their own experience, and tell me it won't hurt as much tomorrow.
Sometimes I feel like, 'screw the rest of the world I'm just going to heal my own kid.' It hurts for sure, and my default position when my feelings get hurt is to get angry. If they don't get where I'm coming from then they can go away; they can leave us alone. But it's not that simple or clear cut. Some of my friends do get it a little bit or have a growing curiosity about other healing approaches. I also have friends who are traveling their own journey of frustrations with systems they navigate for their kids and have much to teach me as well.
Initially, my need to talk about Nick's vaccine damage was for comfort and validation. Now, I get and give that comfort and validation in my autism community. These days, my need to talk about Nick's vaccine and antibiotic induced autism is about advocacy. I don't want other kids to get sick. I don't want other moms to feel the pain I feel in my heart. I don't want other families to have to go through what we have.
A lot of people around me don't want to hear that I think the kids are sick today. It's tempting to turn away from them and I do a fair amount because really, who needs this shit? But in the larger world, not so much in my own town, but online through TMR and Nurture Parenting, I feel the need to find a voice that people can hear and will listen to.  In order to reach beyond the borders of the choir, I need to find a tone that is gentle enough, yet carries the strength of the message too.
Anger is distancing. I'm not going to change anyone's mind with anger. Fear makes people want to tune out and go away. I know how I feel when I read 10 back to back posts on Facebook about GMO's. I want to turn off the computer. I'm not so altruistic that I'm just doing this for non-ASD parent's benefit. We need them. We need their energy to join our loving army of passionate parents fighting for the health of all children. We need them to be as concerned as we are about the safety of the cleaning products used in schools, or the pesticides used on the playgrounds and soccer fields, or the snack choices in the classroom.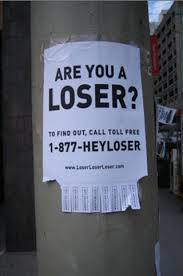 I'm not going away. My primary concern is healing my own child and family and taking care of our wounded autism community. My feelings do get hurt. I do get angry. But, I also wouldn't be able to forgive myself down the road if I hadn't spoken up. Once you are a mother, you are a bit of a mother to all children. When I sit by a swimming pool, a part of me is always scanning for a child in trouble. Would I be easier to take if I were the kind of mom that closed my eyes and looked away if a child was choking and struggling in the water? It would be far easier for all of us, including me if I just shut the f*ck up. But I'm not going to.
~MamaMac
To read more blogs by MamaMac, Click Here.