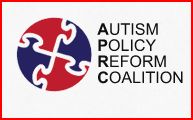 CALL TO ACTION!
The House version of the Combating Autism Act is a mediocre bill being fast-tracked to a committee vote. In 8 years not one case of autism has been prevented, and no treatments have surfaced after spending $1.6 billion. We need your help to get it put right! Today and tomorrow, post on House Majority Leader Eric Cantor's Facebook page at www.facebook.com/ericcantor and ask him to wait for the Senate bill before calling a vote. Tell him our children deserve a second look.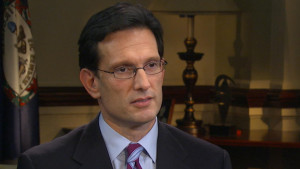 Why Are We Here:  Once considered a rare and incurable condition, the incidence of autism has skyrocketed in the U.S. over the last 20 years. In response, the federal government finally passed the Combating Autism Act (CAA) in 2006, which was reauthorized in 2011.
The CAA authorized the creation of the Interagency Autism Coordinating Committee, known as or "IACC," to coordinate autism policy and research across federal agencies. Despite valiant efforts on the part of individual committee members, eight years later very little progress has been made in "combating autism." Approximately $1.6 billion has been spent to date with no real gain in understanding or recognition of the causes, best treatments, or means of prevention. Today, there are 30 percent MORE 12-year-olds with autism than there were just two years ago.
Autism is a Spectrum:  Despite what you may see in mainstream media, autism isn't just a "quirky difference in brain wiring," resulting in "Sheldons" from The Big Bang Theory. Autism is a spectrum disorder. Thought there are high-functioning Sheldon types,  approximately one-third of people with autism are severely disabled by it: many are non-verbal and have co-occurring medical conditions like gastroenteritis, seizures and mitochondrial dysfunction. Forty-nine percent may "wander" away from caregivers at any time, often heading for water where they frequently drown. Eleven children with autism have "wandered" to their death since May 1st of this year alone. Autism costs families and taxpayers way, way too much already.
Here are the Facts:  The IACC meets several times a year for one day. The head of the IACC is Tom Insel, who is also the head of the National Institute of Mental Health. By his own testimony, he spends approximately 10 percent of his time on autism. There is no accountability built into the CAA. The IACC reports to no one. There is no mechanism to assess the effectiveness of its strategic plan or even whether the plan is being followed. As a result, according to a recent GAO report, up to 84 percent of autism research dollars have gone into potentially duplicative research — which is hardly a shock given that the majority of research has focused on genetic research studies, which have yielded the nearly useless conclusion that there are approximately 1000 genes "linked" to autism.  How will this help the over 1.5 million people living with autism today?
Take Action Because:  The IACC structure CANNOT effectively address the autism epidemic, and the CAA is up for reauthorization this September. The bill currently in the House does not substantially change what is already in place. Much of the autism community is fed up with the utter lack of progress made on the federal level and would rather see the bill DIE than be reauthorized in its current form. What happens if the bill dies  — that does not mean that money for autism research goes away. That's just not how the NIH works.)
Instead, the Autism Policy Reform Coalition is asking for major reform, including an office of autism research modeled after the Office of AIDS Research, which has been very successful in changing the course of HIV-related illness in this country.   We think our requests are reasonable and necessary for the autism community and the country as a whole, and we are actively working to get the Senate to include our changes in their version of the bill. We  may finally have a chance of turning this situation around. Please help us achieve the reform we so desperately need!
WHAT TO DO:

The House bill could be voted on at any time. We want to slow this bill down in order to give the Senate time to come up with a better bill – one that includes OUR suggestions for reform. We need you to make this happen. Today we're asking you to go to the House Majority Leader Eric Cantor's Facebook page and ask him to slow down the bill.
Please post a comment like this:
Representative Cantor, please postpone any vote on the Combating Autism Reauthorization Act until there is a Senate version of the bill. The Combating Autism Act has been a failure, and the House reauthorization bill doesn't fix any of the things that need to be fixed. A recent GAO report shows that up to 84% of the $1.6 billion dollars that has gone to autism research is duplicative, like the gene studies that have now "linked" over 1000 genes to autism. There is so much more we could be doing with that money to help people with autism and their families.
(And PLEASE add your own personal words. It makes each comment so much more powerful.)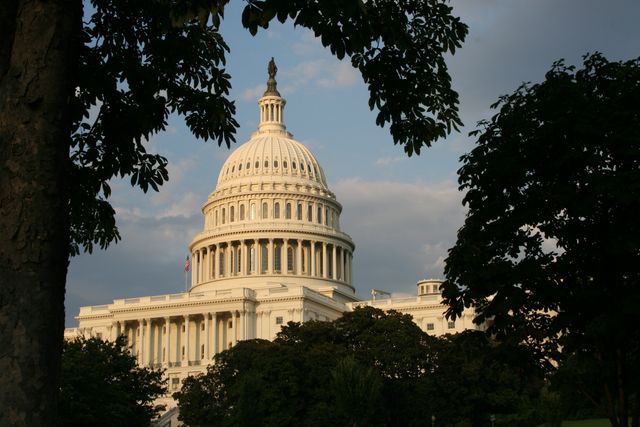 Then, when you're done, please head to www.autismpolicy.org, click on "Join us!" to sign up for our emails. We'll  sending out a few simple action alert items this summer — whenever we really need to show legislators that we mean business. While you're there, please consider making a donation: $10, $20, or $200 — whatever you can afford. While the APRC represents a huge number of people, most of them are desperately strapped for cash. We're a small organization and every little bit counts!
Thank you for your help in getting this done. We really appreciate it!
Sincerely,
~ The Autism Policy Reform Coalition
and
The Thinking Moms' Revolution
P.S.  If you'd like to post your comment here as well, it could encourage others to take action.