Improving Cell Respiration with Molecular Electron Nutrition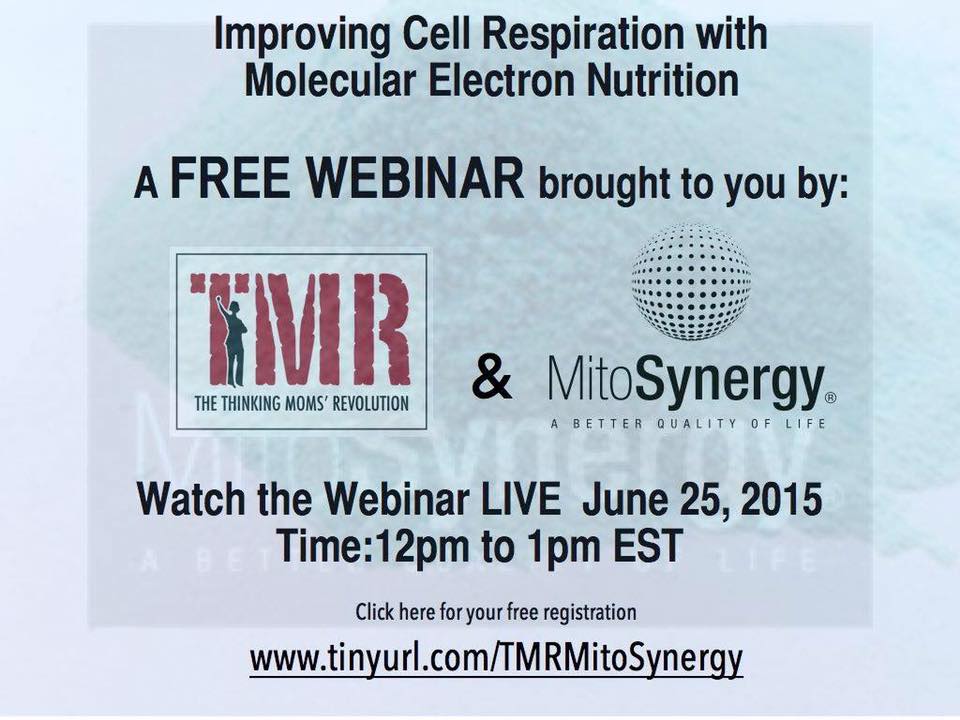 Date: Thursday, June 25, 2015 | Time: 12pm – 1pm EST | Registration Fee: FREE
REGISTER HERE
www.tinyurl.com/TMRMitoSynergy
We know the life force in our body boils down to a currency called ATP (adenosine triphosphate). In order for our cells to produce ATP, our body requires oxygen, nutrition and electrons. We breathe air for oxygen, and eat food for nutrition, but we depend on our cells for electrons. When the cells become compromised, what can we do? Listen as Charles Barker tells us one way to improve cell respiration: molecular electron nutrition.
Charles Barker is the CEO of MitoSynergy, a company he founded after researching unconventional ways with which to help improve the condition of his nephew, who had been paralyzed in an accident. The creation of MitoSynergy led him to his passion of developing cutting-edge nutrition and bringing products that helped his family to the general public. He received his college education in Tucson, Arizona, and is certified in microscopic live blood analysis.
This webinar is brought to you by The Thinking Moms' Revolution and MitoSynergy.