September 25, 2020
Parenting children with special needs or complex medical needs can be like a chess game.
As I put on makeup, preparing to take my son to a new doctor, I remember so many times when I put on clothes and makeup I wouldn't usually wear. That I wouldn't have to wear if I had typical kids. To go to the doctor. To go to the IEP meeting with a new team at school. Dress like you can afford the most expensive special needs attorney in town, and know their name in case you have to drop it. Not that you could afford them, but they don't know that.
A frumpy, stained T-shirted mom is easier to dismiss. Easier to disrespect. Shouldn't be, but that's the truth. That's how it is.
Armoring up to go to the doctor. Blow out my hair. Knowing what I want for my now adult, now 18-year old, but having to dance around it, make the doctor think it is their idea.
After my hair is done, he tells me he wants to go in by himself today which sends a whole layer of panic through my system. If they push for an HPV vaccine today, for my boy who has no cervix, so help me God. No means no.
I've prepped him to ask for what he wants himself, have given him the steps. Prepped him on saying no to what he doesn't want. Coached him on holding his ground.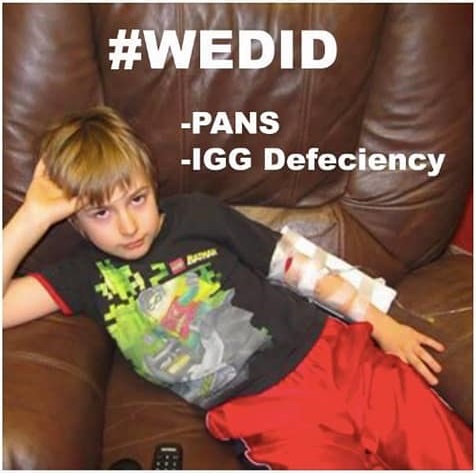 PTSD is what it is. PTSD, dressed up, with mascara. Hair spray. Serious. Don't fuck with me. And at the same time, friendly.
FRIENDLY! We're pals!
It's quite a dance.
I could write a list a mile long of how we, in my family, including my son, have been harmed and mistreated by doctors and medical staff. And I'm a nurse. Doesn't matter.
I don't play chess. Never learned. But I bet I'd be pretty good at it if I tried.
This breath in.
This breath out.
Off we go.
I'll be in the waiting room.
~Nurse Effie
 Top photo: Sarahmirk / CC BY-SA (https://creativecommons.org/licenses/by-sa/4.0)