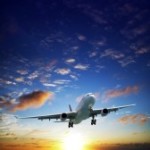 So, yesterday my little family and I arrived in the US of A! Right, and…?!?!
The lovely Borders & Customs man asked us the routine questions, "What is the purpose of your visit, business or pleasure?"
Mmmm, how to answer? "Well," I said, "we are actually here for a medical appointment, my daughter has autism and we bring her here to see a Doctor who is a Specialist in this kinda stuff."
So he looks at me like I have 2 heads and asks in this wonderful American accent, "What? Here in New Jersey? People come here to see a doctor? Normally people go to New York for that kinda thing! Where is this doctor?" So I tell him where in NJ we are heading and all the time he is looking at my lovely EJ.  He looks at me again.  Jeez, he wants to know more, but I don't really want to launch into one of my 2 hour Autism Mummy rants about Immune System dysfunction, the bowel (even although it does just happens to be my all time favourite subject!), biomedical interventions, blah, blah, blah…  There's a queue of people right? And they're all quite keen to get outta the airport.
So I say, "This is our 3rd trip here, every February for the past 2 years.  Before that we saw another Doctor in Chicago.  The changes in EJ this past 2 years are remarkable, she wouldn't have stood around like this a few years ago, the tantrums and behaviour were really pretty awful."
He's still listening, watching and I'm beginning to wonder if I'm jinxing the finger printing process which will beginning in just a jiffy, but no, EJ is a model child.
"Don't you have these doctors in your country?"
No, sadly there are not so many people treating our kids appropriately most places, (duh!), or else I wouldn't be doing this massive trip from the UK!
Our 6th trip to the States this will be, and last night I lay awake thinking of all that we have been through… the fear, the trauma, so many hours of therapy, home programmes, courses upon courses, conferences, who would have thought our lives would have followed a path like this.
My husband and I celebrate 25 years of togetherness this week, and it's made me think so much about the milestones and the low points.  It's only other autism parents that really get how much everything is so focused on the 'A' Word.
My child is 15 now. We started a special diet when she was 2, in the actual week she was diagnosed with Autism back in 2000. Testing and biomedical interventions soon followed, then years of ABA and PECS, so many amazing people have featured in our life story. When people say this is a marathon not a sprint, they sure ain't joking!!
My daughter didn't start to speak until she was 6 years old. I always tried to believe this would happen and the joy has never left me, we appreciate so many things regular folks take for granted, us warrior mammas!
Addressing the bowel issues has scarred me for life but I would do it all over again for my beautiful EJ. Toilet training for us didn't happen until around age 11, when those bowel issues were properly addressed, life slowly began to improve. I have so much respect for the gastroenterologist, Arthur Krigsman who continues to help so many of our children, and for us, turned our world around.
And for Andrew Wakefield, who lost everything standing up for the truth that many autism parents live daily. That being, the link between autism, vaccination and bowel problems is as real as the grass is green! A legend that man, if he stood up for us, we sure as hell should continue to stand up for him.
And now, we are on the case of PANDAS/PANS, hoping that all these different issues will some day not occupy my every waking moment.
Do not ever stop defending this truth, fellow warrior mammas, never give up on your
children, keep fighting! Progress might be slow, you might never be able to speak about the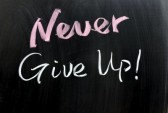 sort of recovery that many do, where your child will be indistinguishable from their peers.
But one thing is for sure, unless you try, you'll never know! That is the case for us, our girl is not recovered from autism, she has so many issues still ongoing, but compared to where we have come from, life is good.
Today we have been to a cosy little Italian restaurant for lunch, something we haven't been brave enough to do at home so often. I realise how deeply affected by autism we have all been, but things can improve my loves. From this old feeling warrior mamma, believe it! Much Love to you all in your journeys and wish us luck with our appointment on Monday.
And for that nice Borders & Customs manny, I just know that someone close to him is this weekend googling New Jersey Autism Doctors. Your story might change somebody's life, do not ever stop telling it, my fellow thinking mums. xo
~Dr. Caroline Traa
aka"Tartan TMR"
Caroline Traa lives in Scotland with her husband and 2 children.  She studied for a
BSc, then a PhD in Microbiology.  She worked as a Research Fellow for some years before moving to the Middle East for 3 years.  Following her daughters diagnosis with
autism, much of her time was spent on educational and biomedical issues relating to
autism.  She was previously Chair of the UK Charity, Treating Autism.  In her spare
time she enjoys socialising with family & friends, gardening, walking, traveling
and shopping.