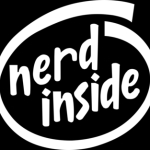 My son entered fourth grade this year. This is the year where students get to pick a musical instrument to play/learn. Though it is optional, most kids do. I consider it a mark of being "normal" to do what the other kids are doing, so I had my son sign up. And he agreed to play the viola, just like his older sister does.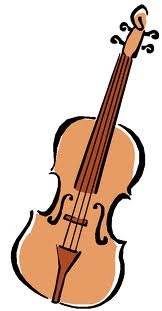 I figured, how hard can it be? If he can play his Nintendo DS or iPod Touch, he should be able to do it. It's not like you have to read words; it's musical notes. There is coordination involved . . . If not, oh well. I'll chock it off to the other mile-long list of things I tried too prematurely. The karate class disaster of two years ago comes to mind, among others. His receptive language, comprehension were just not there at the time.
The first official concert of the year was coming up soon . . . and with some extra effort coaching and practice with his older sister, he was ready.
We went to the concert. He played everything just like everybody else. At the end of every song, he would look at me in the audience for my approval. And I would just give him a nod. As the evening went on, I remarked to my wife, how weird it was to be so "normal," and she agreed. Flashbacks flew through my mind . . .  first grade:  watching him in a class play . . . making faces, grimacing, noises, the general behaviors that make you want to cringe. How things have changed for the better.
What a normal evening! And then I saw them.
Another family I knew with a child with autism. Their typical daughter was also playing in the concert, while their ASD son was with the parents in the audience. Their son Samuel had been in my son's kindergarten class. I had met the family then, and I, having faith in the biomedical approach to treating autism, tried persuading them back then. They weren't very receptive to hearing about biomed. I quickly gave up. I knew I wasn't going to change their minds. They didn't want to harm their child further. I could tell that's what they were thinking.
I wanted to tell them now, "Hey!!!! Look!!! My son is playing in the concert! Don't you want to know what improved him? How much better off he is today?? Don't you want to try for your son? WHY WOULDN'T YOU TRY?!!" I wanted to scream.
All I know, is the "normal" night didn't end up being normal for me. It bothered me greatly.
Individual choices . . . maybe I'm the crazy one. My son has improved. At what cost? The things he's gone through . . . but then, the things he would have gone through, if I hadn't . . .  For all I know, he'll be the one playing the viola when the whole ship comes sinking down.
But what a song that would be.
~ Count
For more blogs by The Count, click here