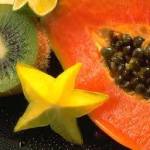 Being a Thinking Mom is not an easy gig.  Much of what we do is cutting edge and controversial.  Some of it we do under doctor's guidance. Some we don't.   Some of us have fired our doctors and are determined to never need one again.  Many of us are familiar with ordering supplements for our children from overseas because they aren't available in the U.S.  Most of us have big targets on our backs from the neurodiversity folks and the vaccine extremists we like to call vaxtremists.  And lets not forget the FDA cracking down on our fellow Thinkers and Child Protective Services threatening to take children, all for speaking the truth and doing the work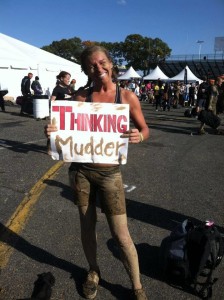 Being a Thinking Mom means asking the hard questions about every single thing.  It means not blindly following someone else's instructions.  It means owning everything you choose to do or not do to help your child.   For me it means trying everything, so that I don't look back in a decade and regret not trying something.
It also means there's a whole internet out there watching to see what we're doing and trying it because we tried it.  That's a heady responsibility, because every child is different and what works for my kid may make yours regress.
Being a Thinking Mom means opening your mouth and telling your story.  No matter how much it hurts to relive the regression, every time I tell my story someone gets something out of it.  It also means not taking it personally when someone doesn't follow your advice.  That happens a lot. It's akin to watching a slow motion train wreck when I see the Facebook posts of moms, just a day or two after announcing their baby's shot, talking about how their child has a fever, or has red cheeks, or stopped looking at them.  Every time it sends me back and makes me wish I had listened to my mommy gut that said not to vaccinate.  And I do it anyway because, if I can save one family the heartache of a regression and the years of treatment to get their child back, its worth it.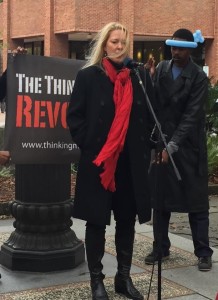 Being a Thinking Mom means telling every new mom I know that they need to do their homework regarding vaccines.  It means when my husband tells me that a colleague's friend with an ASD child has moved to town and doesn't know who they could call for support that I say, give them my email.   It means being a resource.
Being a Thinking Mom means listening for that quiet cry of a mom in crisis and holding her hand so she doesn't snap.  It means I fight every day to avoid another Alex Spourdalakis, and have spent many hours making sure moms get supported when they are in crisis.
Being a Thinking Mom means advocacy.  The principle of my son's elementary school defines me as "Advocate" emphatically, and she and I have never crossed swords.  No reason to. She's not the opposition.   When my husband was hospitalized after a heart attack last fall, no fewer than three doctors asked me if I had a medical background, and my answer was "I am an autism mom."  A few weeks later the cardiologist mentioned that it was clear that I was so used to advocating for my child that I shifted right into advocating for my husband.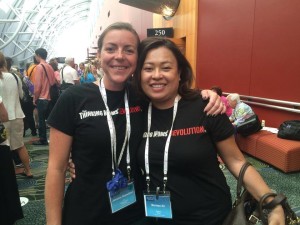 Being a Thinking Mom means I am in the company of giants.  I walk shoulder to shoulder with warrior mothers of indescribable strength, and I am honored to call them sisters.
Come walk with us – there is much to be done.
~ JuicyFruit
For more by JuicyFruit, click here.