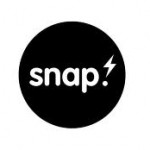 When my son was six months old, I attended an orientation for preschool.  Yes, I said preschool.  This certain preschool was one of the best, and it had a two-year waiting list.  If I did not get my son on the list now, he might not be able to attend.  There I was at the orientation, sitting in the little chair, at the little table.  Even to this day I can remember what I was wearing.  I remember daydreaming about my son walking into this classroom.  I envisioned him sitting at the little table, playing with friends, doing art projects, and, of course, attending all the holiday parties. I was so excited.   I was also thinking about him going to college. I wanted him to go to the University of Michigan. My husband would argue with me, "No, he will go to Harvard."  Wow, no pressure there for our son.  It was obviously very important to me and my husband that our son get a good education.
My son was diagnosed with autism at two and a half. By the time I received the "Welcome to Preschool" letter (yes we got in), we were already in the thick of therapies.  When my son was three, we entered the lovely world of Special Education.   I was informed he needed to be in an EI Classroom.  When I visited this classroom, it freaked me out.  It was set up more like a mouse maze than a classroom.  I argued with the school, "Yes, I understand he needs special services, but he is also a little boy who needs to be around his neurotypical peers." I wanted him to be familiar with being in a regular school setting.  After all, I need this kid to attend U of M.
Arguing with the school was becoming exhausting.  I wasn't happy with the school setting or the services he was receiving.   The thought of him in that classroom haunted me.  I started to look at other school districts' programs. I found one that I thought was the best — the "Cadillac" of programs.  I informed our current school that I would like to transfer my son to another district.  They replied, "No, we have an appropriate program that will meet his needs."  That is when I learned I am not allowed to have the best education for my child, I have to settle for appropriate.  We decided to hire an attorney and go to mediation. I was going to get my child into the "Cadillac" program, no matter what.  During mediation, the attorneys kept arguing while the Director of Special Ed sat back and filed her long, purple-polished fingernails. I could tell we were getting nowhere; this school district was not going to transfer my son.  I tried so hard to hold back the tears and stay strong, but I could not.   I excused myself and went to the restroom and had a breakdown.   After about five minutes, the speech therapist entered the restroom to check on me.  While trying to "console" me, she asked, "I know you were going to send your son to that really great preschool. Can you give me the information? I would like to send my daughter there."  I looked up at her with my big red puffy eyes and said, "You get the best school for your daughter, and my son has to settle for appropriate."  I rolled my eyes, shook my head, and walked out.  I walked out of that meeting with our attorney and my husband.  The attorney informed us it would be really expensive to go to court, and it could take years.  I looked at my husband and said, "We are renting an apartment or buying a place in that district."  Looking back, I realize I was crazy.   We ended up buying a condo 20 minutes from our home that we had just built four years previously,  just so my son could attend the other school.  The first two years were wonderful, and the second two years were terrible.  When my son was in second grade we were constantly fighting with the IEP team.  The district found out we had another home in the previous district and they kicked us out.  They legally did not have the right to do this.  We were residents in both districts.  After all, I still had my dream of my son getting the best education even as we were battling autism.
My son was now in third grade back in our old district — our "Home" district.  I once again was a nervous wreck. The idea of inclusion still seemed foreign to them. I had to fight just so my son could attend a general education classroom, and even the general education specials (gym, music, library, and art).  I asked his teacher, "Why on earth do you have ASD gym and a General Ed gym class? it' s fricking gym class."  Later I found out that is how the teachers wanted it.  Because we fought so hard with the school, my son was able to attend part of the day in the general education classroom for academics and for some of the specials. Socially, he was doing well.  His entire class adored him and watched over him; they protected him.  He also was doing great academically.  His fourth grade year was wonderful.  Finally, they were getting it, my son was learning and making progress. This picture is of my son with his classmates on their last fifth grade field trip.
It wasn't until March of his last year in elementary school that his school team called me and said, "We need to meet with you."  They informed me that my son was not meeting any of his IEP goals: he could not follow routines, he needed a lot of adult prompting (75-125 adult prompts a day… yes, WTF?), they went on and on.  After listening, I asked the question, "What has changed? Or what happened that now he is falling apart?"  The social worker looked at me, and in a very low weepy as if she feels sorry for me voice said, "I know you are very active in helping your son, but I think you should look into pharmaceuticals."  My thought: 'STFU YOU STUPID BITCH!'  But, instead of saying that, I smiled and said, "That is not necessary."  I then went on to say, that I knew exactly what they were doing.  I told them, "You are trying to make my son appear more disabled than he is, so you can put him in the middle school ASD program. And he will not have access academically to the general education classrooms."   I asked, "Why, now, after two and a half years of you all telling me about how great he is doing, and the progress he has made, he NOW is falling apart?"  Mind you, I volunteered in the classrooms, I have been at every school function and on every field trip with my son. I saw improvement.
I could tell they were giving up on him.  We had our annual IEP, in June, which included the staff from the middle school.  It was torture.  I shot down every goal they had written.  These goals had to be for another child, because they certainly were not for mine.  My favorite part of the meeting was the end.  The staff from the middle school asked to meet my son.  When my son entered the room, the speech pathologist approached him first. "Hello, my name is Mrs. Murphy," and she extended her hand. He looked directly at her, shook her hand and said, "Hello, Mrs. Murphy."  He did this with everyone.  I looked at the social worker and said, "I think we have achieved your IEP goal that he will make an eye glance when a person speaks to him."
The whole of this past summer I was literally sick to my stomach.  I had had it with the public school system.  I looked into several home school programs, and thought, 'I will give it three  months.  If things are not going wel,l I am pulling him out and having him home schooled.'
My son entered middle school, and, yes, I know it has only been about three weeks, but I am so impressed. Continuously, I am "knocking on wood" and praying "Please, God, don't let this end!"  After school one day, his teacher called me and said, "What your son looks like on paper is completely different from your son the student."  I knew it!  I knew his previous team was setting him up.  She informed me that she would like to do some academic testing with him, because she thinks what he is doing now is too easy for him.  She also said, for the heck of it, she kept track of how many prompts he needed for the day.  It was 19, and she said they were not even full prompts, a far cry form the 75-125x per day.  After I got off the phone, I thought, 'Why did all these years have to be so hard?'   These school systems do not know or care to educate our kids.  It is so frustrating.  I am hoping this year is going to be it. I know my son can be successful.  He is bright and intelligent.  I just want to have a year where I can exhale, and not feel the pressure.  I feel he has a teacher who understands autism, and really wants to teach my son, along with all her students.  That is what a true teacher is.  We may make it to U of M after all!
~ Snap
For more blogs by Snap click here.