1 promise + 2 people living in 3 states and through 4 job changes + 5 children moving to 8 different homes over a 13-year period = a lifetime of unexpected blessings
It began simply:
I take thee
To have and to hold
From this day forward,
For better,
For worse,
For richer,
For poorer,
In sickness,
Or in health,
To love and to cherish
Till death do us part.
This is my solemn promise you.
I made these vows to my husband thirteen years ago this week.  What a joyous occasion that day was!  I was young, doe-eyed and felt on top of the world.  Going into my marriage I had visions of a perfect family, a comfortable existence and very little to worry about.  I was convinced that our future together would be nothing but bliss.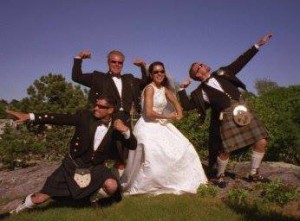 While it hasn't been exactly as I had planned, our marriage has had both some ups and downs.  Some years were easy.  And others took work.  Together we pushed through the tough times:  unplanned job changes, selling a home when the market crashed, losing much-needed medical benefits.  But, those were temporary struggles and don't compare to how getting Ronan's diagnoses affected us, individually and as a couple.
Understandably, our marriage has taken a few hits over the years.  We haven't hit rock bottom like other couples have experienced, and I am thankful for that.  But what happens when the stress and worry of taking care of a special-needs child does take over a marriage?  When it interrupts every family event?  When it bleeds the pocketbook completely dry?  When it strips a couple of quiet time?  And any chance for intimacy?
At that point, the future feels and looks bleak.  Where can a couple turn?  Hopefully, immediate family can pitch in.  Maybe a neighbor can lend a hand.  Hired help might be the way to go before a couple gets to a breaking point.  Some sort of intervention may be helpful, too.  It could provide strategy to help preserve the relationship before it's in jeopardy of falling victim to divorce which isn't uncommon for some parents of children on the spectrum.
My husband and I both wish some things we've experienced in the last 13 years could've been different.  What if we'd saved a little bit of money when we were younger?  What if my husband didn't have to work two jobs?  What if Ronan hadn't gotten vaccine injured?  What if the therapies didn't cost so much?  What if we could spend more time together?  If, if, if.  What ifs are nice to think about, but they won't get much done.  Before we get overwhelmed, we promise to push forward and make the best of our situation even when it sometimes feels fruitless.
If I could have seen my future on my wedding day—which is the life I am living now–I know it would've shocked me.  I know I would've been fearful.  I know I would've questioned if it really had to happen.  But would it make me run away from my future obligations, my husband or my children and their needs?  Not for a second would I run away from this family that I helped create.  My husband and I made a promise.  A promise to have and to hold, from that first day forward, for better and for worse, for richer and for poorer, in sickness and in health, to always love and cherish till death do us part, for the past 13 years . . . until forever.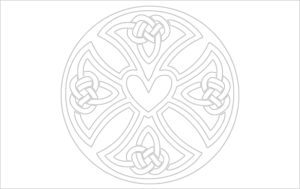 ~Mamacita
For more blogs by Mamacita, please click here.