The July 2014 Newsletter is out! In this issue –
Check out how you get a chance to win a free Integrated Energy Therapy (IET) session.
Soul Contracts by Danielle MacKinnon is now available.
Want to know more about BodyTalk and why the Thinking Moms are so excited by it?
Are you protecting your family from EMF?
Get your bonus FREE webinar by Kirsty Terry of Equilibrium Health
Still unsure whether you should watch the Energy eConference? Check out the Top 10 Reasons Why.
All this and more..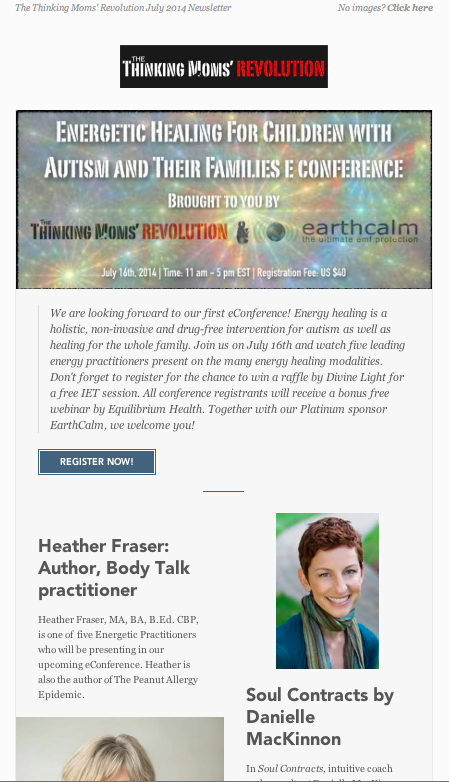 To read the newsletter, CLICK HERE
~ The Thinking Moms' Revolution