It has been a year since I wrote this post. In the last year, I can think of no new legislation that has passed that is helping my child. I can think of no new treatment protocols being covered by insurance to help my child.  No one has come clean about the real causes of autism. I am still waiting on the pier.  If I have missed something …please post in comments. The way I see it, the tail is STILL wagging the dog and the elephant is still in the living room. – Mountain Mama
Today marks the 100th year anniversary of the maritime tragedy of the Titanic. She carried 2,224 passengers. 710 survivors made it onto lifeboats; 1,514 passengers perished in icy waters. Just days after the survivors arrived in New York, the US Senate launched an inquiry into the disaster and investigations were underway to pinpoint the cause and prevent a recurrence. All investigations reached the same conclusions: 1) the safety regulations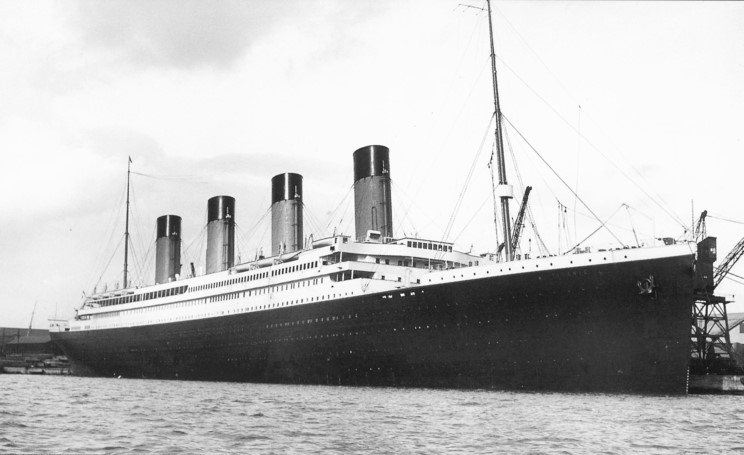 regarding the number of lifeboats ships were required to carry were inadequate and 2) the captain had failed to heed warnings of impending danger and the collision was the direct result of entering dangerous waters at full speed. As a result of these inquiries, an International Ice Patrol was established that monitors the presence of icebergs in the North Atlantic and International Maritime Safety Regulations were put into place to ensure that more lifeboats were available and wireless equipment on passenger ships was monitored 24 hours a day. These safety measures are still in place today.
I wasn't very far into our journey with Autism when I first heard the vaccine program referred to as "the unsinkable ship." While this analogy is not new, it has always resonated with me. We are currently in a state of crisis.1 in 88 children (a very conservative estimate provided by our "friends" at the CDC) has a diagnosis of Autism. Our children are going down with the ship. I have to ask myself, "Where is the Inquiry? Where is the Investigation?" In April of 2000, hundreds of parents went to Washington. There were press conferences, congressional hearings, rallies. Twelve years later and NOTHING HAS CHANGED. The number just keeps going up; the excuses more and more ridiculous. Within DAYS of the Titanic tragedy, our government was putting policies in place to ensure the safety of boat passengers. It's been more than a decade. There are no policies in place regarding vaccine safety. I, for one, am beginning to get impatient.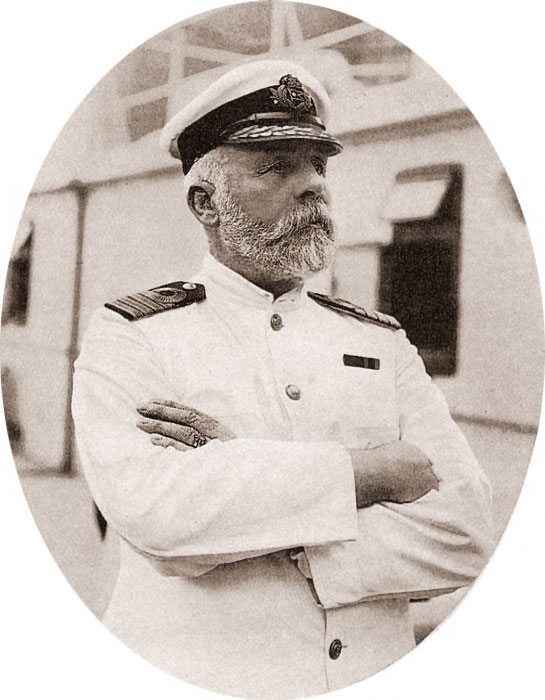 What has always impacted me the most about the Titanic is that the entire tragedy could have been averted if it had not been for the arrogance of the White Star Line, who declared the ship "virtually unsinkable" and of Captain Edward Smith, who ignored all warnings of danger. Despite a VAERS database full of adverse reactions (Vaccine Adverse Event Reporting Systemavailable to the public where parents and doctors can report adverse events following immunization), despite a 78% increase in Autism over the last 10 years, despite 51% of our children having a chronic illness (much of which can be directly linked to damaged immune systems) the CDC still refuses to acknowledge that there is even a possibility that their recommended vaccine schedule may have something to do with this crisis. Instead of focusing time and energy on safety studies, they are spending time and resources promoting every other possibility they can think of to explain the increase EXCEPT the ONE thing that parents and doctors of vaccine injured children are begging they explore. Captain Smith blew it. His ego cost the lives of over 1,500 people. However, he at least had the courage to take responsibility and go down with his ship. He didn't jump on a lifeboat, blame the disaster on the fact that people couldn't swim or keep themselves warm in frigid water. It wasn't an increase in icebergs. I have to wonder if one of the reasons this entire Autism epidemic is being ignored is because none of the people driving this boat are willing to go down with the ship.
As the mother of a child with vaccine injury and autism, my perspective is a little less cerebral:
I am standing on a pier surrounded by thousands of onlookers, oblivious of impending doom. I see my friends and family and their beautiful children board the ship and wave from the deck. I frantically push my way through the crowd screaming warnings, "Get off the ship. It's not safe. PLEASE get off the boat." The crowd is loud; they can't hear me. I know there aren't enough lifeboats. I know the ship is going down. I know there will be casualties. My loved ones blow kisses as the confetti drops and the band plays on. With a crack of a bottle, the ship sets sail.

This is how it feels to me when I try to tell the people I love about vaccine damage. No matter what has happened to my child, no matter what my personal experience has taught me, I am only one tiny voice in a very loud crowd – a crowd that has only heard of the grandeur of this magnificent voyage. They believe they have boarded an unsinkable ship.
Those of us who have watched our children flail in icy waters want nothing more than to prevent this tragedy from happening to another child. We give warnings, we offer life vests, but still we have to fight the idea of the "unsinkable ship." Until my son was injured by vaccines, I believe that my family and friends thought of me as an intelligent, rational Mom. Why is it that as soon as I suggest that my son was damaged, I am no longer that same intelligent, rational, thoughtful person? I suspect it is because I am only one person – one tiny voice on the shore – competing with Anderson Cooper, Matt Lauer, Nancy Snyderman, George Stephanopoulis, Paul Offitt, Seth Mnookin, Brian Deer, Tom Insel, Kathleen Sebelius and many other irresponsible voices in power who continue to insist the ship is unsinkable: "Buy your tickets people! The research has been done."
I may be only one voice, but I am not alone. Together, we are many and we are LOUD. Together, we can make our voices heard and keep that ship from sailing. If enough of us are screaming from shore, people WILL get off that god-forsaken boat and wait to set sail when the research has been done that proves the boat is safe. I am not suggesting an end to the vaccine program any more than I am suggesting an end to boats. What I am suggesting is for the Captains to come clean and admit that there is no such thing as an "unsinkable ship" and to do the necessary research that shows who is most likely to drown. I refuse to believe at this point that the people who are driving the boat are unaware of the dangers. They just want to sell the tickets for the voyage. The only way to keep this ship from sinking is to never let it set sail. Stop buying the tickets.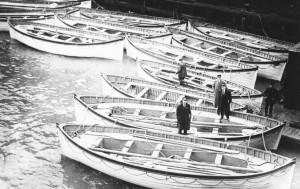 I still hesitate to talk on a one-to-one basis too much about my own experience concerning vaccine injury. However, I am thankful that there are organizations like TACA, Generation Rescue, Autism One, NVIC, VaxTruth and Age of Autism that I can direct people to who are hesitant and want to make well informed decisions. Unfortunately, I didn't get off the boat even though my gut told me there was a risk. I heard tiny whispers on the shore, but I believed the ship was unsinkable. As my son was drowning, other Thinking Moms helped me throw him a lifeline. My son was saved by listening not to the talking heads or cowardly captains, but to other parents who wanted to help. When the research is done and the boat is proven safe, I will be the first one on the shore yelling "Bon Voyage" and drinking champagne. Until then, I will stand on the pier with life preserver in hand and yell as loudly as I can, "GET OFF THE BOAT!"
~ Mountain Momma
This post is dedicated to all the lives lost in the Titanic tragedy, and for those who survived and became their voices. Please keep them in your hearts on this solemn day.
To read more posts by Mountain Mama, Click Here.