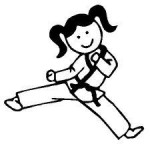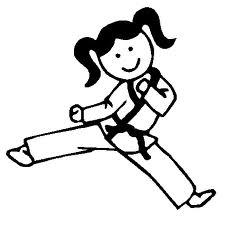 Ahhh, April.  April has so much meaning in the autism community.  Autism Awareness Month (insert eyeroll here).  Autism Action Month (YAY!).  I also start hearing the word "acceptance" thrown around a lot.  I see it all over Facebook.  It is a word usually thrown around in this sort of manner:  "People with autism do not want a cure, they want ACCEPTANCE."
Okay.
Acceptance. It sounds like a very positive, happy word.  And who doesn't want to be accepted?  We start out early in life striving to be accepted.  We go to school, and we strive to be accepted by our peers.  It provides validation for us, that we are capable, kind, lovable people.  We grow up and we want to be accepted in our social circles. We want to make friends and be included.  I think that as long as you are being true to yourself and to your core moral values, I think that desire to be accepted is healthy and good.  I think everyone should feel accepted; that is, of course, unless you are living a lifestyle that is destructive to yourself or others. Acceptance is a good thing.
But I hear "acceptance" also tossed around in unhealthy ways.
One of the very first moms I met in the autism/biomed world had an interesting story.  When her young son was diagnosed with autism as a toddler, she was told to "accept" it, and to put her son in an institution, and that she and her husband should "try again" (meaning, try to have another baby).  She refused to accept that and started treating her son biomedically.  Today he is a healthy, happy child with no sign of autism. She didn't accept this grim prognosis for her son, and she was correct in not doing so.  She loved her son too much to accept that for him.
In the world of biomedical treatment for autism, we often take a lot of criticism.  We frequently get verbally flogged in the online community for the actions we take in trying to heal our children.  We are often told that we are wrongfully trying to change our children and should be accepting them for who they are.  But I think there is often a gross misunderstanding of what we are doing here.
Many of us see our children suffering.  Most of us who are treating our children biomedically see that we have children who are seriously ill.  Diarrhea, constipation, gastrointestinal pain, severe allergies, eczema, rashes, self-injury, aggression, etc., are all signs of a body that is physically ill.  We are told by our doctors that "that's just autism" and then we are expected to accept it. Our pediatricians have no conviction to try to figure out why our children are sick to help them; they just chalk it up to autism and dismiss us.
If I decided to "accept" my son's autism, I would be accepting a life of great pain for him.  I would be accepting self-injury, aggression, limited verbal skills, limited comprehension, and chronic, painful constipation.  I would accept that he could never have a conversation with anyone and that he would never make friends.
The first autism "professional" I saw after my son began to self-injure told me to take him to see a behaviorist.  I eventually learned by observing my son that he self-injures when he is in pain – real, physical pain.  Then, when I thought about the recommendation to see a behaviorist, I got angry.  How is a behaviorist going to help my son's pain?  I don't want my son to learn how to behave himself when he has pain, I want him to be free of pain!  I want his pain to be treated!  I want his pain to be cured!  Wouldn't you?  When you have a chronic, severe headache, do you seek out the cause of the headache, so the headache will get better, or do you seek the help of a psychologist to help you behave better when you are in pain?
We as parents love our children UNCONDITIONALLY.  Without a doubt, I believe my kid is the greatest kid in the entire world.  I love him more than I love myself.  He has had to endure so much.  If I "accepted" his autism, I would be accepting a life of great pain for him.  My son deserves more.  He deserves to be free of pain. He deserves to be more comfortable so that he doesn't self-injure anymore.  He deserves to be able to move his bowels daily so that his stomach doesn't become hard and distended and painful.   He deserves to be able to speak so that he can say what is on his mind, express his thoughts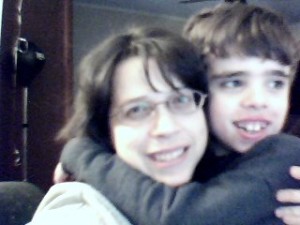 and feelings, tell us when he is in pain or when someone hurts him, and he deserves to have conversations with his peers so that he can make friends.  He deserves to be able to go to church, sporting events, birthday parties, concerts, etc. without it throwing him into a sensory overload and causing him distress.  He deserves to be happy. And he deserves a future that doesn't involve being confined to an an institution.
Do I accept and love my son for being who he is?  Yes, I do!  He is an amazing kid, who is very loving and has a fantastic sense of humor.  Do I accept his autism?  No, I don't!  I accept HIM, and  I don't accept anything but what is best for him. I will NOT accept that he has to live with self-injury and pain.  I will continue to try to move mountains for him to help him escape the pain that autism is causing him.  Autism is not a brain disorder.  It has neurological symptoms, yes, but I believe it is medical in origin.  For my son, I believe its roots are metabolic and immunological.
For my son, I will accept nothing less than recovery, because he deserves it.  I love that kid.
Love,
~ B.K.
For more blogs by B.K., please click here.