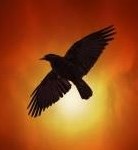 You've probably seen the story floating around in your newsfeed about the 13-year-old boy with autism who, in the midst of a mental health crisis, was shot as he ran away by the police who had been called in to help.
My post today isn't about the actual incident (which is ridiculous) but rather comments I've been reading from people about "Why would the mother call 911?"
Even people in the autism community are perplexed as to why a parent would call 911 on their own child, particularly one who is relatively young. Today's comment: Why call 911 when nothing illegal was happening?
You call 911 when you need help and intervention.
You call 911 when your safety is at risk.
You call 911 as a last resort.
The fact that people don't get how violent autism/PANS/PANDAS can be for some kids, firstly, pisses me the fuck off. Because I know many of us parents have been screaming about this for years. The kids get aggressive and violent not because they want to but because they are in such a state of dysregulation and their brains are so inflamed that they have no other tools to deal.
Cognitive Behavioral Therapy is great if you have functional communication and, you know, "regular" cognitive abilities and time. For the nonverbal kid with autism going thru puberty it's not an option.
So you learn to manage as best you can—tweaking the diet, adding in supplements, trying some prescriptions if your current doctor is willing to prescribe, learning how to manage the violence and aggression in a way that contains it and keeps everyone safe. And then you don't talk about it because you are isolated and ashamed and tired.
I've shared before about my son Spencer's struggles with PANS and aggression. It started with the start of puberty. Testosterone is the kerosene to everything that is already on fire in the body. We pleaded with his primary care doctor to prescribe some things that might help. We asked for an appointment at the end of the day because we weren't sure how Spencer would or could handle waiting in the waiting room with other people. They said we should try to make an appointment with a psychiatrist then. We were literally in a crisis situation in that moment asking for help, and they told us to get a psychiatrist (for a kid who couldn't communicate with another person).
At that point my options were: continue to deal with it ourselves or call 911 which would likely lead to inpatient admittance. Failed once again by a medical system that is paid huge amounts of money to provide service to me but does anything but.
And for those who do not know, PANS/PANDAS happens very quickly. You can go from having the most docile and compliant kid to having a raging and destructive maniac the next. There is no warning. That's pretty much the definition of crisis.
Many kids are connected to different therapies like behavioral therapy, speech therapy, occupational therapy and school-based services. They are discharged from such therapies if they are aggressive. So even with those specific avenues of assistance, they are unwilling or unable to help when things start to go sideways.
And for the kids on the moderate to significantly affected spectrum, a lot of psych units won't even admit because they can't "participate" in therapies. So they are sedated at the ER until they calm down and discharged back home.
To close the loop for you, Spencer is in a great place now. Intensive treatment for Lyme, discovering he also has hemochromatosis and managing that, continuing with clean diet, lowering the complexity of his world, building better brain connections thru Dr. Amy Spoelstra's FOCUS program, etc.
When you live your life as a parent in such a state of stress and hypervigilance, your body and your brain break. You just can't anymore. And sometimes there's a perfect storm of everyone being broken at the same time. So someone calls 911 to deal with the person who needs extra assistance to remain safe. But in this case that person got shot by the people who were called to help.
So much in our systems of care and support can be reworked and made so much better. And we can do this without defunding one entity to create another.
Instead of asking "Why did the mom call 911?," which is mom-shaming BTW, your question should be "Why are there no other options for that family?"
~ Raven
Amy Yardley and her partner Dr. Amy Spoelstra have teamed up to help parents of children with autism, ADHD, sensory processing disorders, learning disabilities, and behavioral challenges Navigate Your Healing.  They are your virtual GPS to help you navigate the complicated and overwhelming world of neuro-behavioral challenges. They provide a roadmap of foundational strategies, including nutrition education, brain –body movements, and stress reduction action steps that you can do in your home TODAY to help your child.
For more by Raven, click here. 
Raven image courtesy of Victor Habbick at FreeDigitalPhotos.net.