August 12, 2016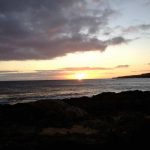 What causes autism? "It's a mystery!" we are told. Something to do with genetics and brain wiring. (I've been wondering, what are the wires in our brains made of? Copper?) It's a mystery, but the only thing they know for sure is this: It's not the vaccines! What on earth could vaccines have to do with autism, anyway? Vaccines prevent illness! Vaccines are good! Vaccines stimulate the immune system, but obviously the immune system has nothing to do with the brain, right? The brain is an independent organ, probably made of plastic with some copper wires. If the genes build it right, it keeps humming along, working perfectly. If anything goes wrong, it's either due to a bump on the head or defective genetic blueprints.
Pay no attention to those thousands of silly anecdotal accounts of regression into autism after vaccines. Pay no attention to the huge increase in autism over the past 30+ years, which coincidentally happened at the very same time as a huge increase in the number of vaccines given to infants and children.
And pay no attention to the growing body of science linking autism with immune system issues, and linking the immune and nervous systems. Seriously. Pay no attention to that. Everyone knows that ALL science disproves any vaccine-autism link. Because that's what mass media, mainstream medicine, and government agencies keep telling us.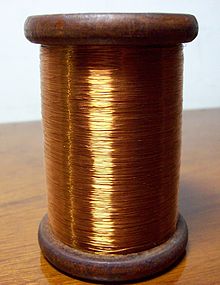 This article will list some of the science that really should be ignored. Or, if we can't ignore it, we may have to argue that vaccines have nothing to do with the immune system. We could do that, right?
Some of you may be used to reading scientific studies from start to finish, some of you may feel intimidated by science, and some of you may not have enough time and spare brain cells to focus in depth (because our lives demand a lot from us!) I've tried to simplify and summarize the main points, with links to sources for those who have time and interest. Feel free to just skim, or dive deeper.
1) IMMUNE SYSTEM VOCABULARY
Our immune systems are complex, and there is a lot that is not well understood. There are various components of the immune system, including soldiers, messengers, and record-keepers. Here is some vocabulary:
Cytokines are messengers which regulate the immune system's response to inflammation and infection. Cytokines provide a mechanism for cells of the immune system to "talk" to one another to coordinate a response to infection and trauma. Cytokines may increase almost a thousandfold in response to an infection or inflammation. Cytokines also interact with neural systems and are involved in neural development and maintenance.
Antibodies (a.k.a. immunoglobulins) are created by the immune system to identify and neutralize foreign pathogens such as bacteria, viruses, fungi, parasites, and toxins. Antibodies are manufactured by white blood cells called B-lymphocytes, or B-cells. Antibodies can bind directly to antigens, coating the surface of the invader, to prevent it from entering or damaging healthy body cells. Antibodies can also stimulate other parts of the immune system to destroy germs.
Mast cells release histamine and other substances during inflammatory and allergic reactions.
Microglia are the primary immune cells of the central nervous system. They are the main inflammatory cell type in the brain, and respond to pathogens and injury by becoming "activated," rapidly proliferating and migrating to the site of infection or injury where they destroy pathogens and remove damaged cells. They secrete cytokines and other substances which help to elevate and direct the immune response. Then they help to resolve the inflammatory response by producing anti-inflammatory cytokines. Microglia have also been studied for their harmful roles in neurodegenerative diseases and brain injuries such as Alzheimer's disease, Parkinson's disease, and traumatic brain injuries.
2) SOME HISTORY ON IMMUNE SYSTEM/AUTISM RESEARCH
For years, scientists have been researching immune system issues in relation to autism. There's a great paper from 2011 called, "The Immune System's Role in the Biology of Autism" by Paula Goines and Judy Van de Water of UC Davis.
The following is a review of the most recent research concerning the potential role of immune system dysfunction in autism. This body of literature has expanded dramatically over the past few years as researchers continue to identify immune anomalies in individuals with autism.
Some of the findings, which are footnoted in the paper:
Altered Cytokine Profiles:

Levels of cytokines called Transforming Growth Factor Beta (TGF-β) and macrophage inhibitory factor (MIF) were found to be higher in individuals with autism – and those with the highest levels had the most severe behavioral symptoms.
TGF-β has been linked to ASD [Autism Spectrum Disorder] in multiple studies. It is involved in diverse aspects of development, cell migration, apoptosis (cell death), and regulation in both the immune system and central nervous system.
MIF is a pro-inflammatory immune regulator that has important influences on neural and endocrine systems.

Immunoglobulin Levels: Immunoglobulins such as IgG and IgM are proteins produced by B cells that specifically target invaders for destruction and removal.

Individuals with autism with the most severe behavioral symptom scores had the lowest IgG and IgM levels.
"While the relationship between reduced total Ig and behavior is unclear, it is possible that a defect in a shared signaling pathway leads to both altered neurodevelopment and immune function."

Altered Cellular Immunity: "Alterations in various immune cells including Natural Killer Cells and Macrophages have been noted in individuals with autism."

Differences in Natural Killer (NK) cell activity – "Natural killer (NK) cells are unique members of the immune system with roles in the viral response, pregnancy maintenance, tumor cytotoxicity, and autoimmunity . . . . NK cells are known to produce cytokines and cytotoxic substances that could impact the CNS [central nervous system]."
Monocyte Response to Toll-Like Receptors (TLR) stimulation – Given the integral role of monocytes in the direction of an immune response, altered response to TLR stimulation can have wide-ranging impacts."

Neuroinflammation: "Some individuals with ASD demonstrate active inflammation in the CNS. Post-mortem brain and spinal cord samples from 11 individuals with ASD showed increased activation of astroglia and microglia; and increased levels of cytokines MCP-1 and TGF-β compared to control specimens. A more recent study of post-mortem brain tissues by Li et al further demonstrated CNS inflammation in persons with ASD . . . .  Specimens from persons with ASD demonstrated a significant increase in pro-inflammatory and Th1 cytokines . . . ."
Altered Sensitivity to Environmental Toxicants-PBDEs, immunity, and autism: "A complex interplay between immunological and environmental factors may have a role in autism . . . . These results suggest that individuals with ASD have different immune sensitivity to the environmental toxicant than neurotypical children. This may be indicative of differential genetic susceptibility to PBDEs and/or a breakdown of proper immune regulation in ASD."
Autoimmunity in ASD: "Autoimmunity occurs when the immune system mistakenly targets the body's own tissues. Various autoimmune phenomena have been described for decades among individuals with autism."

Antibodies Directed towards Neural Antigen(s) in individuals with ASD – "Many studies have described circulating antibodies directed toward brain proteins in persons with ASD."
Antinuclear antibodies in children with ASD – "Anti-nuclear antibodies are observed in autoimmune diseases like systemic lupus erythematosus (SLE). Children with autism had a significantly higher frequency of anti-nuclear antibodies (20%) than the neurotypical children (2.5%)."
Behavior and autoimmunity: "Certain autoimmune disorders impact behavior . . . .  Antibodies directed towards the brain might interfere with development and function, or cause immune-mediated destruction."

Immune findings in families of individuals with ASD: "Family members of individuals with autism also have various immune abnormalities. Examination of familial immunity in autism provides important insight into the disorder."
Note the conclusion:
Decades of research links immunological abnormalities to ASD. In light of the extensive crosstalk between the immune and neural systems, which includes shared signaling and developmental pathways, this line of research can yield important insights in atypical brain development.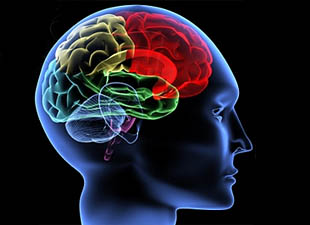 3) RECENT STUDIES HAVE CONFIRMED THAT INFLAMMATION OF THE BRAIN IS A PRIMARY FACTOR IN AUTISM.
"Autism, Genetics; New Study Shows Inflammation in Autism Brains is Universal"
"Neuroglial Activation and Neuroinflammation in the Brain of Patients with Autism."
"We demonstrate an active neuroinflammatory process in the cerebral cortex, white matter, and notably in cerebellum of autistic patients . . . .  CSF showed a unique proinflammatory profile of cytokines, including a marked increase in MCP-1. Our findings indicate that innate neuroimmune reactions play a pathogenic role in an undefined proportion of autistic patients, suggesting that future therapies might involve modifying neuroglial responses in the brain."
"Brain Inflammation a Hallmark of Autism, Large-Scale Analysis Shows"
"In the autism brains, the microglia appeared to be perpetually activated, with their genes for inflammation responses turned on. 'This type of inflammation is not well understood, but it highlights the lack of current understanding about how innate immunity controls neural circuits,' says Andrew West, Ph.D., an associate professor of neurology at the University of Alabama at Birmingham who was involved in the study."
"Brain Inflammation a Hallmark of Autism, Large-Scale Analysis Shows"
". . . brains affected by autism share a pattern of ramped-up immune responses, an analysis of data from autopsied human brains reveals."
"Brain Study Shows Inflammation Is a Marker of Autism"
"'There are many different ways of getting autism, but we found that they all have the same downstream effect,' says Prof. Dan Arking regarding his research team's finding that brains affected by autism share a pattern of inflammation as a result of increased immune responses."
"Mast Cell Activation and Autism"
"Increasing evidence indicates high brain expression of pro-inflammatory cytokines and the presence of circulating antibodies against brain proteins."
"Cytokine Aberrations in Autism Spectrum Disorder: A Systematic Review and Meta-Analysis"
"The findings of our meta-analysis identified significantly altered concentrations of cytokines in ASD compared to HCs [healthy controls], strengthening evidence of an abnormal cytokine profile in ASD where inflammatory signals dominate."
"Meta-Analysing Cytokine Involvement in Autism"
4) RECENT RESEARCH HAS HIGHLIGHTED THE CLOSE RELATIONSHIP BETWEEN THE NERVOUS SYSTEM AND THE IMMUNE SYSTEM.
"Missing Link Found between Brain, Immune System"
"In a stunning discovery that overturns decades of textbook teaching, researchers at the University of Virginia School of Medicine have determined that the brain is directly connected to the immune system by vessels previously thought not to exist."
"They'll Have to Rewrite the Textbooks"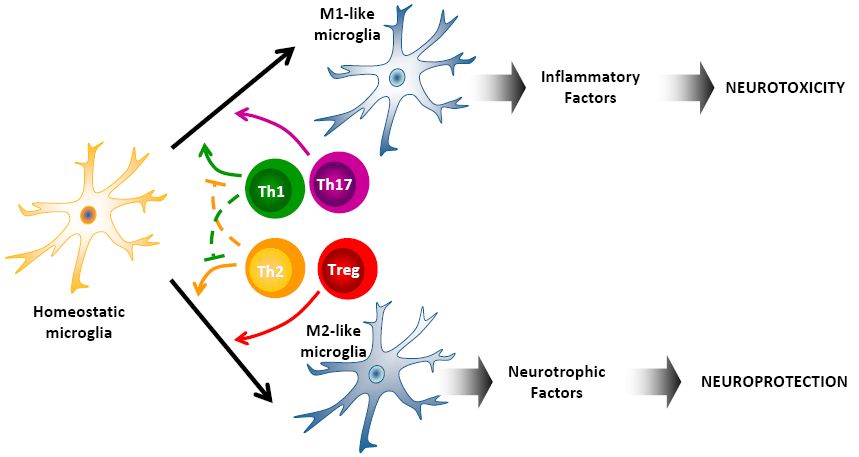 5) MICROGLIA PLAY A ROLL IN SYNAPTIC NEURAL PRUNING.
Synapses are the connections between nerve cells. Specifically, synapses are the structure which permits one neuron to send electronic signals to another neuron.
What is synaptic pruning? I have a dim memory of reading a study that showed that children who take violin lessons develop more neural connections to their fingers. Our nervous systems are adaptable. Connections that are not used atrophy – as they should, because otherwise there would be an overwhelming number of connections.
Good development requires that good, necessary neural connections be stimulated and strengthened (with education, love, exercise – sometimes ABA or RDI . . .) and also that unneeded connections be "pruned."
Beginning in the earliest embryonic stage and lasting until approximately 2 years of age, new neurons and synapses are formed at an amazing rate, at times reaching 40,000 new synapses formed per second. By the end of this process individuals are left with far more neurons and synapses than are functionally needed and/or preferred. Synaptic pruning is the process by which these extra synapses are eliminated thereby increasing the efficiency of the neural network. The entire process continues up until approximately 10 years of age by which time nearly 50% of the synapses present at 2 years of age have been eliminated. The pattern and timeline pruning follows varies based on brain region.
In other words, as we grow and experience, our brain and nerves and the connections (synapses) between nerves need to be simplified so that the brain is well organized and customized to our needs and environment.
Studies have found that autistic brains fail to trim synapses:
"Study Finds that Brains with Autism Fail to Trim Synapses as They Develop"
"Children with Autism Have Extra Synapses in Brain"
"Children and adolescents with autism have a surplus of synapses in the brain, and this excess is due to a slowdown in a normal brain 'pruning' process during development, according to a study by neuroscientists at Columbia University Medical Center (CUMC). Because synapses are the points where neurons connect and communicate with each other, the excessive synapses may have profound effects on how the brain functions."
So you might think, well that shows that autism really is a brain defect caused by bad genes! And the remedy proposed is — drugs! But guess what? It turns out that the immune system plays a role in this pruning. So once again we are back to the deranged immune system as a cause.
"Fine-Tuning the Central Nervous System: Microglial Modeling of Cells and Synapses"
"Past studies have largely been dedicated to defining the complex immune functions of microglial cells. However, our understanding of the roles of microglia has expanded radically over the past years. It is now clear that microglia are critically involved in shaping neural circuits in both the developing and adult CNS, and in modulating synaptic transmission in the adult brain."
"Synaptic Pruning by Microglia Is Necessary for Normal Brain Development."
"Microglia are highly motile phagocytic cells that infiltrate and take up residence in the developing brain, where they are thought to provide a surveillance and scavenging function. However, although microglia have been shown to engulf and clear damaged cellular debris after brain insult, it remains less clear what role microglia play in the uninjured brain. Here, we show that microglia actively engulf synaptic material and play a major role in synaptic pruning during postnatal development in mice. These findings link microglia surveillance to synaptic maturation and suggest that deficits in microglia function may contribute to synaptic abnormalities seen in some neurodevelopmental disorders."
People with autism often have difficulty organizing sensory input, and get overwhelmed by irrelevant sounds and sensations. Maybe lack of neural pruning helps explain that.
6) REMARKABLY, THE IMMUNE SYSTEM HAS BEEN FOUND TO PLAY A ROLL IN SOCIAL INTERACTIONS.
"Shocking New Role Found for the Immune System: Controlling Social Interactions"
"In a startling discovery that raises fundamental questions about human behavior, researchers at the University of Virginia School of Medicine have determined that the immune system directly affects – and even controls – creatures' social behavior, such as their desire to interact with others.
"So could immune system problems contribute to an inability to have normal social interactions? The answer appears to be yes, and that finding could have significant implications for neurological diseases such as autism-spectrum disorders and schizophrenia.
"'The brain and the adaptive immune system were thought to be isolated from each other, and any immune activity in the brain was perceived as sign of a pathology. And now, not only are we showing that they are closely interacting, but some of our behavior traits might have evolved because of our immune response to pathogens,' explained Jonathan Kipnis, chair of UVA's Department of Neuroscience.
"It was only last year that Kipnis, the director of UVA's Center for Brain Immunology and Glia, and his team discovered that meningeal vessels directly link the brain with the lymphatic system. That overturned decades of textbook teaching that the brain was 'immune privileged', lacking a direct connection to the immune system. The discovery opened the door for entirely new ways of thinking about how the brain and the immune system interact . . . .
"The UVA researchers have shown that a specific immune molecule, interferon gamma, seems to be critical for social behavior and that a variety of creatures, such as flies, zebrafish, mice and rats, activate interferon gamma responses when they are social. Normally, this molecule is produced by the immune system in response to bacteria, viruses or parasites. Blocking the molecule in mice using genetic modification made regions of the brain hyperactive, causing the mice to become less social. Restoring the molecule restored the brain connectivity and behavior to normal. In a paper outlining their findings, the researchers note the immune molecule plays a 'profound role in maintaining proper social function' . . . .
"The researchers note that a malfunctioning immune system may be responsible for 'social deficits in numerous neurological and psychiatric disorders.' But exactly what this might mean for autism and other specific conditions requires further investigation . . . ."
7) IN CONCLUSION
It's all about deranged immune systems. And what could possibly be throwing this generations' immune systems off kilter? Surely not the dozens of vaccines received by babies and children, unprecedented in human history? After all, vaccines don't stimulate the immune system, right? Oh, wait . . . I guess that is their purpose.
The CDC says that vaccines can cause febrile seizures, and the Gardasil vaccine can cause fainting, but any more serious brain conditions are just a coincidence. That's hogwash.
The HRSA vaccine injury table says that vaccines can cause encephalitis (inflammation of the brain) and encephalopathy (disease/injury of the brain).
We know that inflammation of the brain is a hallmark of autism, and we know that many cases of brain inflammation that resulted in autism have been compensated by the Vaccine Injury Compensation Program, yet we are told that vaccines don't cause autism.
Finally, I will leave you with two articles by an anonymous blogger – I don't know who she/he is, but the articles are chock-full of information and links to research.
"The Interconnectedness of the Brain, Behavior, and Immunology . . ."
"A Brief Overview on Early Life Immune Challenges and Why They (Might) Matter"
Among other things, the above article links to a study which says,
However, little is known about the general immune modulation induced by early vaccination . . . . These data demonstrate that the cytokine profile of 6-month-old infants is influenced by the type of formulation of the pertussis vaccine they received at 2, 3 and 4 months of life. Large prospective studies would be warranted to evaluate the possible long-term consequences of this early modulation of the cytokine responses in infants.
So, when people say that the science is settled, tell them that it clearly is not. And when people say that science has proven that there is no link between vaccines and autism, tell them that is false.
Clearly the many puzzle pieces described above fit into the shape of: "Vaccines can cause autism."
Disclaimer: I have no idea what are the best vaccine decisions for anyone. Personally, I believe that many people do okay with a moderate amount of vaccines, but that our current schedule goes way overboard, and that a one-size-fits-all approach isn't working. I believe in the right of parents and consumers to make fully informed choices on vaccines, and I believe in real study of adverse reactions, instead of sweeping these reactions under the rug. We cannot even evaluate the risks and benefits of vaccines if the risks are denied and the benefits exaggerated. I'm certainly not qualified to tell anyone whether or not they or their children should receive any vaccines.
The point of this article isn't to end all vaccines, but to advocate for a better understanding of the collateral damage, as well as for personal choice as a human right. Many vaccine fanatics look at this as all-or-none, for-or-against. It's not that simple. Science and medicine are not binary.
We who are skeptical of the vaccine program are the true skeptics. Those who call themselves skeptics – but deride us for not blindly accepting proclamations from the government/pharmaceutical/mainstream medicine complex – are not actually skeptics but faithful followers.
We are not science deniers. We want better science and medicine. And, clearly, existing science does point to a link between vaccines and autism.
~ Twilight
Twilight is the mother of an adult son with autism.