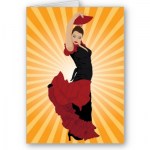 "If you have to lie, cheat, steal, obstruct and bully to get your point across, it must not be a point capable of surviving on its own merits."
-Steven Weber
Yesterday was Pinocchio Day. If you recall the story of Pinocchio, he was a wooden puppet carved by Geppetto, an old man who longed to have a real boy. Pinocchio does come to life bringing joy to Geppetto. But, as the story continues, that joy is replaced with sadness.
Pinocchio, persuaded and tempted by some untrustworthy characters, falls into temptation causing mischief and disappointment. Geppetto becomes distraught while wondering what has happened to his boy. The two are eventually reunited but only after Pinocchio learns some valuable lessons, one of them about lying. The lesson: don't do it.
Lying is not a joking matter, but I can't help but laugh. Being in the autism community as long as I have, I've heard some doozies. Friends have heard similar jaw-dropping tales.
From the Special Ed representative: There's no money to cover a 1-on-1 aide.
From the ill-informed pediatrician: Vaccines don't cause autism!
From the school nurse: No shots? No school for you!
From the bus driver: Don't look at me. I don't know how those marks got on your child.
We can obviously recognize the lies now, but wouldn't it have been great if we saw the person's nose grow while hearing them?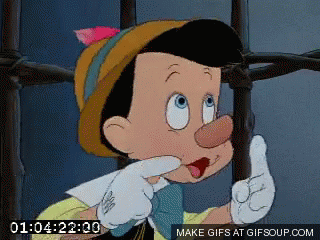 Being lied to hurts, especially when our children and their health and safety are involved.
If you've been lied to by someone you trusted, what were you told? No need to name specific names, but go ahead and give us an idea of who was dodgy and what they told you. Was it an educator? Was it a nurse? How did you reply? And later, when you learned of their deceit, how did you handle the situation?
One of the missions we have here is to expose the lies we were told and to empower parents to demand the truth. The more we learn, the more confidence we have to expose the lies for what they are while showcasing the truth that's clearly evident. We know that our efforts have opened the eyes of many and are grateful to be part of their discovery.
White, bold-faced or the blackest of black, lies are no good. Telling the truth, as hard as it may be sometimes, is better and takes less effort. The disappointment we've felt from those who lied to us and who misled us, and the destruction it's caused our children, is unacceptable. Imagine how different our lives would be had we been told the truth instead.
We can never erase what's happened in the past, but we can use that lesson to find a way to go forward. Together, I know we will.
~Mamacita
To read more blogs by Mamacita, Click Here.