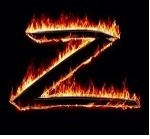 I have a confession to make: Whenever I hear that someone's expecting a new baby, I'm at high risk for having a full-blown panic attack.  It's not that I want to be a royal buzzkill; it's just a visceral reaction based on my own parenting experience. So if my smile dims and I start to sweat, it's not you or your happy news.  It's me.
You may have seen the headlines about autism moms having stress levels and PTSD like combat veterans.  It's no lie. The hypervigilance, the hair-trigger reactivity, and the pure adrenaline and cortisol dysregulation are very similar.
Even for those of us who've made it out of the trenches, so to speak, life is still full of triggering events.  Facebook, for example.  I love Facebook.  It's brought me closer to people from my past, introduced me to new friends, connected me to causes close to my heart, and brought spiritual sisters into my life.
Facebook also delivers photos of babies with captions like "Look at my little trooper who had all her shots today! I dosed her with baby Tylenol before and after like the doctor suggested, and I think it helped!" And the baby in the photo has rheumy, red cheeks, is covered in eczema, has huge dark circles under her eyes, and/or her forehead looks swollen.
The follow-up Facebook picture three to four weeks later of "My poor princess has had double ear infections all month and probably needs tubes," makes me hyperventilate.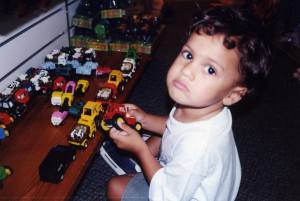 That's all it takes.  All those signs I missed in my own son. All that immune system dysregulation advertising itself on his fresh baby skin, the constant ear infections and the monthly doses of antibiotics, the toddler pictures where he's lining things up (Look at mama's little helper tidying up his toys!), the blank stares when other babies or toddlers would be bubbling over with giggles — Christmas, playing with a puppy, getting his hands on a new toy.
I'm not alone, either.  My fellow Thinking Moms and I lean on each other to get through this.  We all have stories of friends and relatives ignoring what we know are warning signs.  And we've all developed a bit of a sixth sense as to which kids are going to tip over into chronic health problems, behavior issues, or full-blown autism.  We are a team of Cassandras — a Trojan princess graced with the ability to see the future but cursed by never being believed.  We give dire warnings about the future and are roundly ignored. I know you don't want to hear it.  Who would?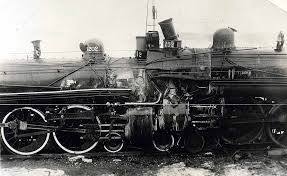 It's like watching two trains on the same track head toward each other at full steam.  There's going to be a spectacular crash, people are going to get hurt, but I can't say anything.  Or if I do say something, I'm brushed off as crazy.
Look, the truth is I don't want anyone to be blindsided by developmental or chronic health problems, especially when they can be mitigated or avoided by appropriate early intervention.  So for those families who aren't ready to dive into my world of alternative medicine and special diets, but might be persuaded to dip in a big toe, I offer this hard-earned advice:
Don't use acetomenophin (Tylenol) before or after any medical procedure, especially vaccinations.  Acetomenophin turns off the body's glutathione, the Mother of all Antioxidants and master detoxifier, exactly what you don't want turned off.  You need the glutathione to get rid of the mercury, aluminum, MSG and formaldehyde that's in the shots. Try a little homeopathic Thuja 30C — it's what I used when I faced a largely unavoidable tetanus shot for one of my kids.
If your child completely falls apart after every round of shots, please, please, please consider an alternative schedule at the very least.  There are no studies confirming the superiority of the current schedule.  None. But there are studies showing that too much, too early can cause problems.  The grab-'em-and-stab-'em schedule is for the physician's convenience and pocketbook. S P R E A D them out.
If your child has cousins with neurodevelopment issues or aunts and uncles with autoimmune diseases, please, please, please reconsider the wisdom of maintaining the current vaccine schedule.
Breastfeed if you can.  The immune system boost and support for your baby is invaluable.
Avoid GMOs and crap food.  And by crap food I mean fast food french fries and Goldfish crackers, anything with artificial colorings, sugar, high-fructose corn syrup, and preservatives.  That goes for you, too, mom — especially if you're breastfeeding. Only eat organic corn.  Don't fall for the "harmless aspect of the familiar," to quote Rachel Carson.  Just because everyone eats it, or it's cheap, or you grew up on it, doesn't mean it's healthful, nourishing food.
Probiotics! Probiotics! Probiotics!  Jarrow makes one that is suitable for newborns.
Good oils. This is what builds your baby's brain. You can start adding fish oil at a fairly young age. I made my own formula from the Weston A. Price recipe, which includes fermented cod liver oil, for my youngest when he was 8 weeks old with our pediatrician's full approval.  If you're nursing, take it yourself.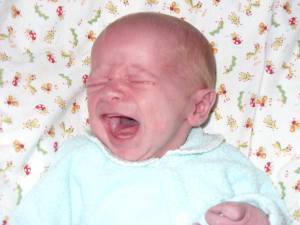 These are some photos of TMR kids. "They look like kids, what are you worked up about?" you might ask. You know what we see? Eczema, under-eye circles, chronic inflammation, puffy faces, flat stares, chronically runny noses, poor color, swollen foreheads…
Maybe I'll stop flinching at baby pictures when the autism rates start to taper off instead of increasing almost exponentially, when 1 in 6 kids doesn't have a behavioral or developmental diagnosis, when the rate of ADHD drops from 1 in 10 to something better …
Meanwhile, I'm going to continue to make you a little uncomfortable by offering advice.  It's advice I probably would have ignored, too, but at some point your ears will open and you're going to hear what I say.  You'll understand why I can't stand by and watch your precious bundle fall off the developmental charts or suffer head-to-toe eczema.  It's a slippery slope, and it's not a matter of if there are going to be bigger issues, it's a matter of when.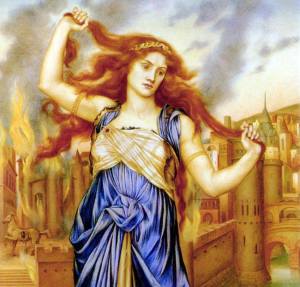 ". . . I'm standing on the edge of some crazy cliff. What I have to do, I have to catch everybody if they start to go over the cliff — I mean if they're running and they don't look where they're going I have to come out from somewhere and catch them. That's all I'd do all day. I'd just be the catcher in the rye and all."
— Holden Caulfield, The Catcher in the Rye, by J. D. Salinger

~ Zorro