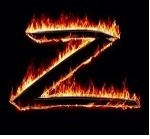 I've got three boys and a puppy.  Poop talk is kind of central to my life.  Let me lay some truth on you, mom to mom. To start: just say no to Miralax.
Last week's news included the tidbit that Miralax — never having been approved for use in children or studied for long-term negative effects and despite the fact that the FDA placed Miralax on its Adverse Events Reporting System in connection with "neuropsychiatric events" back in 2011 —  is associated with neurological problems in children.  This nugget of information has been floating around the online alternative health groups I'm part of for years, with many anecdotal reports of the problems it can cause in children.  My own son had trouble with it.
Miralax is in the top five "Things I Learned About the Hard Way." It made my son very dehydrated and "not himself," for lack of a better term.  "My kid is being weird" isn't really an acceptable complaint, especially when your kid has autism and the toe walking and humming marked him as different the second he walked into the gastroenterologist's office and the GI can't tell the on-Miralax kid and from the off-Miralax kid for squat. After the Miralax, we had to rehydrate him, let his nervous system resettle to baseline and then  deal with the constipation, which the Miralax hadn't actually touched.
Miralax works by drawing water into the bowel, softening the stool.  The problem seems to arise from the fact that Miralax contains PEG — polyethylene glycol, a.k.a., a constituent of antifreeze.  I've read the argument that  the PEG molecule is too large to pass through the intestinal barrier, but . . . I don't think we're dealing with intact, healthy gut linings here.  Kids who are chronically constipated can have chronic GI inflammation and a highly permeable gut lining.
Kids with gut dysbiosis — more bad bugs than good bugs in the intestinal flora — are more likely to be constipated. In my experience and what I've seen with friends, anyway.
Disclaimer: I'm not a medical professional.  I'm a mom of three boys, and this is an issue we've dealt with on and off for 15 years.  If I mention a product, it's because I have personal experience with it.  This is just what I've done and what I've found helpful.  If you have any questions, please seek out a qualified medical professional.
Okay, now to the core of our situation: the kid who can't poop and what you can try at home.
More water. Sparkling water, ice water, water with a drop of lemon juice or lemon essential oil, Hint-brand "fruit essence" water, water with a drop of stevia, herbal teas like hibiscus or peppermint.  More water, more water, more water. Minimize juice to a few ounces for mixing supplements, no milk. And it should go with out saying: no soda.
Vitamin C.  Too much Vitamin C causes loose bowels, so ramp up slowly because it can be too much of a good thing, as they say.  I give my kids 500-1000 mg when they need it.  Raspberry-flavored Emergen-C in 6 oz of water with a couple of ice cubes and you're good to go.
Magnesium.  To supplement, I always use magnesium citrate or magnesium glycinate. I'm not talking about the nasty, salty magnesium citrate solution in a glass bottle at the drug store that will clean you out in a heartbeat. I'm talking slow, steady, no cramping. Natural Calm is a powdered supplement that you mix with warm water to make a nice, lightly flavored drink.  I pour it over ice and add a drop of vanilla stevia, and my kids call it Special Water.  Epsom salts in the bathtub can raise overall levels of magnesium, and some kids get a swallow or two of the bathwater anyway. I don't give Epsom salts orally because the results are a little harsh and, erm, explosive. I do know a few other Thinking Moms like Oxy-Oxc, but I haven't tried it with my kids.
Prune juice.  It's famous for a reason.  Cut it with a little pear juice and put it in an opaque cup.
Aloe vera.  I have had the best luck with George's aloe vera juice.  It has the consistency and taste of mineral water, and I can hide it easily in a drink. It soothes and decreases inflammation.
Green smoothies. These are basically fruit and veggie smoothies made of about 50% greens, like baby spinach, romaine, or kale, and 50% fruit (usually frozen) and enough water to make sure the whole thing mixes well in the blender.  I have found that using blueberries or frozen cherries as one of the fruits in the mix covers the green color very effectively. Using half of a banana makes the texture creamy.
Probiotics. Things that are effective and pretty easy to find include Culturelle, Garden of Life RAW Probiotics for Kids, Nordic Naturals Probiotics, and FloraStor.  I rotate probiotics and always come back to Klaire's Therbiotic Complete. Other Thinking Moms' favorites include Theralac, Body Biotics SBOs, Ultimate Flora (RTS) by Renew Life, Xymogen, Seeking Health Infant, Gut Pro, Custom Probiotics d-Lactate Free.  Note: Read the ingredients. If your child can't tolerate milk, don't use a probiotic cultured on milk.  I usually start slow and gradually increase to a full dose.
Castor oil pack. Rub castor oil on lower abdomen, cover with a flannel, layer a piece of plastic wrap or another dry piece of flannel and then cover with a hot water bottle or heating pad on medium. Your little one will need to keep quiet, so it's a good excuse for movie night or an extra-long story time. Follow up with a gentle massage that follows the direction of the bowel. (And upside down U that starts in their lower right abdomen, up, across, then down on their left.)
Slippery Elm Bark. A friend of mine had good experience using it in small frequent doses, opening a capsule, mixing it with water and dosing it with a dropper throughout the day.
Gelatin.  This is my newest discovery.  The Spunky Coconut blog tipped me off to this one.  I use a grass-fed beef gelatin from Great Lakes that dissolves very easily and doesn't have much taste.
Acupuncture.  Find a child-friendly practitioner.  Acupuncture saved my oldest from being scoped from both ends simultaneously. And if you'd told me my needle-phobic kid would tolerate it, I would have laughed at you.  Long and hard.
Squatty potty or a footstool.  Get those little knees up above the hips to let gravity help make things a little easier.
Regular exercise.  Walking, running, bouncing on a trampoline, swimming, bike riding.  Anything to get the big muscles moving and the core muscles engaged.  Exercise is also beneficial for mitochondria in case your child's low motility is caused by low muscle tone.
Cut out milk, wheat, and soy for a week to see if that helps.
Try an herbal tea called Smooth Move, which contains senna.  It's not a first-line treatment, but it was recommended to me by a holistic pediatrician.  A few tips: don't steep the tea bag for a long time and don't give a lot.  It's powerful stuff, and it usually works, really works, within 6-8 hours.
The only time we did enemas was under the direction of a doctor, and he had me empty out the solution and make a mild saline solution at home of warm distilled water and about 1/2 tsp of sea salt per quart of water and refill the empty bottle.
Once things are moving well, introduce more fiber slowly.  Also keep in mind that fiber needs water.  There are non-GMO soluble fibers that dissolve in water or juice.  Chocolate chip flax muffins and green smoothies with a scoop of ground flax seed (or a teaspoon of chia seed) are a staple in my house.
Other "Things I learned the Hard Way":
Don't pour too much fiber in until things are moving well.  Don't push fiber on a seriously backed-up kid.  It just makes the problem worse—you're pouring cement on top of glue.
Those skidmarks—you know the ones I'm talking about in the tighty whities—could be a sign of encopresis. Encopresis happens when there's a little diarrhea overflow behind a stool impaction, and your child can't hold it in or get to a bathroom in time.  There's also a good chance your child can't even feel it. Please let me stress this is not a behavior problem, this is a medical issue.  Don't punish your kids for skid marks.
Toe walking can be a sign of chronic constipation or bowel impaction. The way you have to hold your core when you toe walk relieves pressure on the lower abdomen.
Reflux can be a sign of chronic constipation.  Think: backed-up drain.
If your child is in constant pain or has become afraid of using the toilet for fear of pain, call your doctor.  Ask for a KUB X-ray of their abdomen.  Doctors use these to diagnose a condition called mega-colon, which happens when a child's colon and rectum are so stretched out by a bowel impaction that they don't trigger the appropriate signal for peristalsis, or movement. They also get to see if your child is FOS — literally Full Of Stool — and if a medically supervised clean-out is warranted.
The standard of care for autism spectrum disorders is changing to include treatment of bowel dysfunction — including reflux, food allergies, chronic constipation and diarrhea, and irritable bowel syndrome.  There is a very strong connection between the brain and the gut.   Optimizing your child's digestive process from end to end will support optimization of his or her brain.
So I hope this gives you some ideas on how to alleviate your child's (or your spouse's — no judgement!) constipation. If you're curious about the role of the biome in brain function and what your child's biome might look like, contact a functional medicine or naturopathic practitioner.
And that's enough potty talk for me today!
~ Zorro
For more by Zorro, click here.