March 1, 2016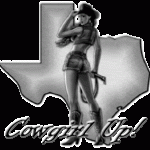 Is cannabis useful in the treatment of autism?
Two years ago, along with my friend AmyLou Fawell, I co-founded an organization called Mothers Advocating Medical Marijuana for Autism (MAMMA). AmyLou and I were overwhelmed by the response. Families around the world have contacted us asking about cannabis and autism.  Many of these families are wanting to change local and federal laws in hopes of gaining access. Some families who have been able to access the plant legally have shared their testimonies, and a few have been able to document their results on video. MAMMA decided to compile some of the video footage to share a few of the remarkable stories we've encountered.
The last month has been an emotional rollercoaster for us. Watching videos, selecting segments, talking with families about their experiences, and trying to tell these stories in a few short minutes has been enlightening, moving, stressful, and humbling to say the least.  There are many families who weren't included and a lot more footage that didn't make the final version. We wish we could have included everyone and everything, but it simply wasn't possible. Suffice it to say, there are many similar stories of families who were desperate and found an answer. We hope there will be many more in the future.
Is cannabis useful in the treatment of autism? Watch and tell us what you think.
For more science, testimonials, articles, and information, please visit our new website at www.MAMMAusa.org
~ Tex
Special thanks to Virginie Chriqui and the families who participated in the making of this video. Thank you for your big hearts.
For more by Tex, click here.