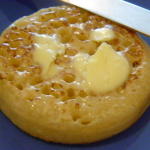 I remember the day my son received his diagnoses like it was yesterday. Although I knew my son had regressed into autism, the look of pity and the words "I am very sorry" shattered my heart into thousands of tiny little pieces along with any dreams I had for my son's future. I felt hopeless. I kept telling myself this can't be it; there has to be something, some way of helping my beautiful boy who had lost every skill he had nearly one year ago.
The search began.

Through searching in this new realm of reality, I met someone so special, so strong and ever so positive: Phoenix from the Thinking Moms Revolution. This warrior mum opened my eyes to a whole new path that I had no idea existed. She showed me these amazingly beautiful organizations, Epidemic Answers and TMR, which instilled in me the hope I so desperately needed. Hope that I could help my son reach his full potential —  more than that, hope of recovery!
Since then I have felt this constant urge, need, a pulling on my heart to reach out to other parents/families just like me, digging and digging with no answers. I need to get the message out there (here in London) that there is so much we can do to help our children.  This isn't a dead end, and there is light at the end of what seems like a very dark and sometimes scary tunnel.
So I decided to put together an event on behalf of Epidemic Answers and TMR. My aim, to reach as many parents as possible and give them all the information we can in one place at one time.
An Evening of Hope and Inspiration.
The evening will begin with a wine and cheese reception followed by some highly knowledgeable guest speakers:
Lucinda Miller MRNI, MGNI, MH, a biomed specialist, family naturopath, iridologist and master herbalist. Lucinda supports children with immune, gut issues, behavioural and developmental challenges, she uses laboratory testing, diet alterations, herbs and supplements to help children with chronic conditions heal. She has been specialising in children's health for 13 years.
Sue Simmons D.N.Med, CNHC, mBANT, BSc Hons, who has been in practice as a nutritional therapist for 12 years specialising in helping children and adults with autism spectrum disorder for the last nine years. Sue has attended three annual Defeat Autism Now! clinician training and conferences in the USA. She is registered with the Complementary and Natural Healthcare Council and is a member of the British Association for Applied Nutrition and Nutritional Therapy (BANT).
Jo Manuel, founder of Special Yoga London, who will share her latest research with us on how daily practice of yoga can benefit our children with autism, ADHD and more.
And Louise Kadayer who will be giving us some information on the VB Method (Verbal Behaviour), and the progress she has witnessed using this therapy with families across London.
I must say a huge THANK YOU to these wonderful speakers who have taken the time to help — to help us and help our children. They are truly dedicated to getting our children healthy and supporting them in their healing process.
We will have tons of information for parents to take home from biomedical interventions to therapies and more information on Epidemic Answers and Thinking Moms' Revolution.
There will be a Q&A time with our guest speakers, and at the end of the evening we will have a inspirational viewing of the Canary Kids Project Trailer. Have your tissues ready! I'm so looking forward to meeting other parents travelling on this same path, other thinkers, and others who just want to help spread the word that our children can heal and that recovery is possible.
I know too well that being a parent to a child with a chronic condition can sometimes feel very lonely — hard to juggle appointments and other siblings as well as day-to-day life, but this is a great opportunity to get together, discuss our children and gain some valuable information.
For more details on this event please follow the link: http://www.epidemicanswers.org/events/evening-hope-inspiration-london/
Love,
~ Crumpet