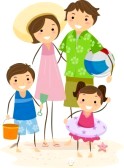 My autism journey started a decade ago. My son, Roy, was diagnosed with high-functioning autism at the age of three. It's hard to believe he'll be a teenager in a few short months. I look back and marvel at how far we have come in the last ten years, and at all the quirky behaviors that are a distant memory. Certainly these experiences were stressful at the time, but now, after the fact, the embarrassing moments make great stories to tell. This "autism moment" took place when my son was seven years old and my daughter was four. We were in Florida on vacation. One day, we planned to spend the entire day at the beach. It took some time to prepare all of the day's necessities: toys, cooler, chairs and blankets, but, finally, we got it all organized. At last, we were relaxing and the kids were playing.
Hallelujah!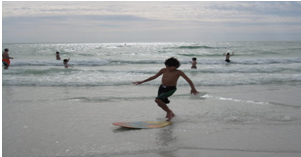 Okay, that didn't last long. Roy announced that he had to go to the bathroom. Uuuuugghhh! I looked behind me and thought, 'Boy, that's a long walk back to the restroom, and I bet there'll be a huge line.'  My husband encouraged my son to go pee in the ocean. 'What?!' said the look on Roy's face. "Are you sure?!" Again, my husband reassured Roy that it was fine to pee in the ocean. He was very apprehensive about breaking the rules and peeing anywhere other than a toilet! With much encouragement, Roy started walking to the ocean. I assumed that everything was fine until I realized that Roy stopped, right at the shoreline. He stood there. I wondered what he was thinking. Did he change his mind? Roy stood there another minute. I thought, 'Okay, he's going to turn around any second and start walking back.' Then, much to my surprise, Roy dropped his swim trunks! Oh no!! His little bare butt was facing me, but I could see what he was about to do. He leaned back and got into position. Yikes! My heart started racing! I immediately jumped to my feet. Then, like a frantic lunatic, I ran over to him, pulled up his swim trunks, took his hand and walked him to the restroom. Whew! Just in time…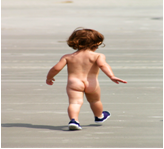 If your friends need a laugh today, please share our "autism moment," and remember: "The crisis of today is the joke of tomorrow."   -H. G. Wells.
~ Renee Epigenetic
Photos courtesy of http://freerangestock.com/new_photos.php
About Renee Epigenetic: If you're a "Thinking Mom" you likely noticed my last name.The new Thinkers in our group may need a quick explanation."Epigenetics is the study of the chemical modification of specific genes (orgene-associated proteins) of an organism." Encyclopædia Britannica. One of my favorite quotes regarding autism is this: Our genes load the gun and the environment pulls the trigger!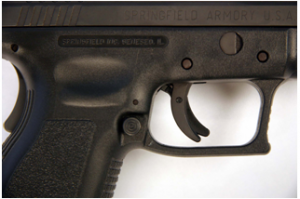 The contribution made by environmental factors may be transmitted through epigenetics. Epigenetics has been implicated in autism, cancer, schizophrenia, bipolar disorder and more. – In Encyclopædia Britannica. Retrieved from http://www.britannica.com/EBchecked/topic/1372811/epigenetics
If you want to stay informed on this topic, add me as a friend on Facebook:https://www.facebook.com/renee.epigenetic.
Click Here for additional information on epigenetics and autism: http://www.springerlink.com/content/k2022683185714l6/http://www.autismfile.com/science-research/epigenetics-marrying-genetics-and-environment-in-autism-researchepigenetics. (2012).