By Sima Ash of Healing 4 Soul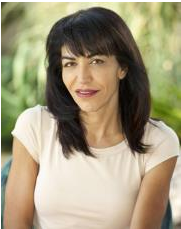 CEASE therapy was developed by Dutch physician Tinus Smits who was looking for a way to help children with autism. CEASE stands for Complete Elimination Autism Spectrum Expression and Dr. Smits helped well over 300 children with Autism prior to his death in 2010. While his method was originally designed for children with autism, Dr. Smits and those that he trained have experienced success treating a number of conditions including MS, Lyme disease and ADHD.
CEASE therapy practitioners focus on the cause of illness and will spend quality time on an intake to assess potential insults including: environmental toxins, dental work, medications, emotional symptoms, illnesses and more. The aim of CEASE is to remove energetic blockages by utilizing isopathic remedies and then support the system with inspiring and classical homeopathy as well as other approaches uniquely applied to each client's situation and circumstances. Orthomolecular medicine (supplements given in therapeutic doses) is also used in CEASE.
Isotherapy is the method of removing the ill effects of heavy metals toxicity, vaccination, and allopathic drugs by means of identical, potentized homeopathic remedies. For example, if you are suffering from the side effects of penicillin, using potentized penicillin will help you overcome the symptoms and detoxify the substance from your body.
Orthomolecular treatment typically includes omega-3 fatty acids which play a crucial role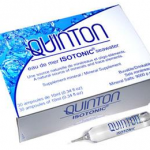 in brain formation and functioning, water and fat-Soluble vitamin C which is an important part of the anti-oxidative process and aids in the excretion of lead and other substances, restoring the copper/zinc ratio and reactivating the metallothionein by using zinc and amino acids.  Other supplements are recommended based on your child's individual needs and I find Quinton Isotonic to be helpful for all of my clients.
As each person is genetically and physiologically different, his or her response to pathogens, toxins and environmental stresses differs. With CEASE Therapy, I endeavor to find just the right support, clear out toxins at the right time and in the right order. As a result, patients who start with CEASE therapy see a process that leads to harmony and balance on physical, emotional and mental levels. This is far more than just the elimination of symptoms.
CEASE Therapy is clinically proven, well researched and individualized treatment protocol that integrates the best homeopathic approaches as an overlay to the detoxification process. The benefits of CEASE Therapy include:
• Individualized treatment plan specific to each client
• Custom-made remedy packets specific to each client
• Resolution of digestive and gut-related issues
• Improvement of brain function
• Profound, deep-healing effect, physically, emotionally and mentally
• CEASE Protocol addresses causes, not just symptoms, including damage caused by vaccinations, iatrogenic drugs, and medications.
• CEASE Protocol heals traumas of physical, emotional and chemical exposure.
J.B. Handley of Generation Rescue has this to say, "The CEASE approach stands out among many others for its clarity, simplicity and focus on cause".
Want to Read More About CEASE and Homeopathy?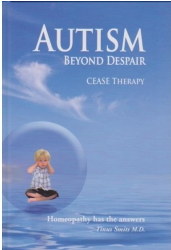 Autism; Beyond Despair – CEASE Therapy by Tinus Smits, M.D. – Dr. Smits reveals the step-by-step method which he has used for more than 300 autistic children. In many cases, the parents have declared their children 100% cured; in other cases, the process is still underway with significant improvement.
Sima Ash of Healing 4 Soul is a clinical homeopath, certified clinical nutritionist and certified CEASE therapist. The aim of CEASE treatment is systemic detoxification of illness, leading to step by step improvement and restoration of health in the individual. Sima has appeared on many radio shows, health expos and is the founder of the OC Health Practitioners' Group. Her office is located in Orange County and she works with both children and adults. Please visit Healing 4 Soul or our Facebook page for additional information.