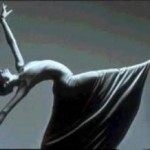 (Update:  We had the wrong email address in this post.  If you have had  your email bounce back, please send again to:  [email protected].)
Hi everyone, Prima here.
I am starting to work on my next video clip which will be released during the month of April (Autism Awareness Month or, as we like to call it here at TMR, Autism ACTION Month). And this time we need YOU!
I want thinkers from all over the globe to participate, mainly to illustrate that this epidemic is NOT going away. I also want to illustrate that parents from all over the word have taken matters into their own hands and have decided to research, educate themselves on what has happened — and is happening — to their children, to a generation of children. This generation of parents and children is the revolution. This is the generation that is going to change the game and hopefully  prevent more tragedies from happening.
For the video, I will be using both pictures and video clips. There are two ways you can participate in this global project:
A) SUBMIT A SIGN:
You can submit a picture of your child/children or of you and your child/children holding a sign. You can even gather cousins and siblings and take a group picture, as long as your child is the one holding the sign.
The picture must be taken outside: beach, park, soccer field, snow, etc . . .  I want to see a background. The sign should say one of the following messages. You choose which one you would like to write up and have your child hold: "I AM THE REVOLUTION," "I AM HOPE,"  "I AM CHANGE,"  "I AM PERSEVERANCE,"  "I AM TRUTH," or "I AM LOVE." The sign should be an 8.5″ x 11″ white page and should be written in black upper-case letters.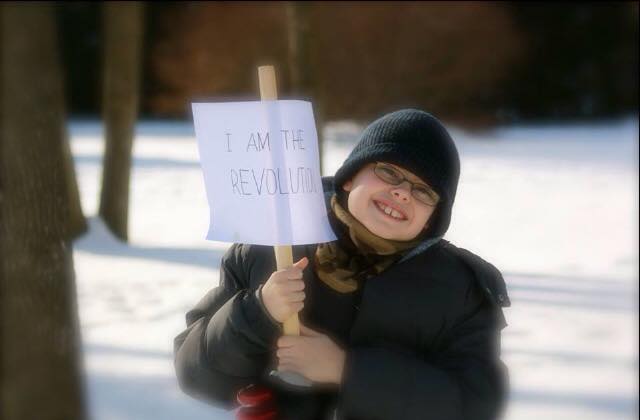 OR
B) YOU CAN SUBMIT A CLIP:
You can submit a 30-second clip in one of the following formats : QuickTime Movie (.mov), MPEG-4 (.mp4, .m4v), MPEG-2 (OS X Lion or later), MPEG-1, 3GPP, 3GPP2, AVCHD (OS X Mountain Lion or later), AVI (Motion JPEG only), or DV.
The clip should illustrate your child either performing (hockey, skating, swimming, running, biking). It could include a cheering audience, but it can also illustrate your child in his or her more difficult moments: in pain, anxious, tantruming, or crying.
The idea here is to show that, against all odds, some of our children are able to overcome the biggest obstacles, that they do not give up, even when things are more difficult or more intense.
Clips and picture must be sent by March 1st, 2015 to Prima at [email protected] .
Please include the location (country or city/state) you are from. We would love to include as many parts of the world as possible.
Please share this with anyone you think would be interested in participating in this video. Looking forward to starting my work on this project!
Thank you!
~ Prima
For more by Prima, click here.