GMOs, Organics and Food Allergies: How To Feed Your Family Without Losing Your Mind eConference 2014
Date: October 7th 2014  | Time: 10 am – 5 pm EST  |  Registration Fee: US $40
---
Feeding your family has become really complicated, time consuming and expensive. The data is piling up quickly that lots of ingredients in processed food are making us fat, sick and unhappy. Grocery stores are full of Genetically Modified food and today's children are diagnosed with food allergies and behavioral problems at alarming rates. This is creating a climate of fear around something that used to be so simple – feeding your family.
The Thinking Moms' Revolution has put together an online conference featuring six dynamic and internationally renowned experts in the areas of nutrition, children's health and the science of food to empower us with education so we can make great food choices for our families. Not only will this conference tackle the issues of what to avoid, covering the topics of GMOs and RoundUp in our food, but we will also go in depth to the sources of the explosion in children's food allergies and what happens to children's growth and development when they eat food they can't digest. Getting down to brass tacks, we offer a live cooking demonstration and some reality-based logistics on budget and time when cooking for special diets. This eConference will be packed with science based nutrition information to help you feel confident and calm about nurturing the people you love with food.
---
 Presenters
Jeffrey Smith
Stephanie Seneff
Dr. Natasha Campbell-McBride
Heather Fraser
Julie Matthews
Kris Barrett
 About The Presenters: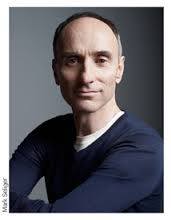 Jeffrey Smith – What Is GMO Food Doing To Our Health?
Jeffrey is the international bestselling author of Seeds of Deception and widely acclaimed filmaker for Genetic Roulette. He is the Executive Director of The Institute for Responsible Technology (IRT) and a leading consumer advocate promoting healthier non-GMO choices. His research documents how biotech companies continue to mislead legislators and safety officials and the price we are all paying with our health.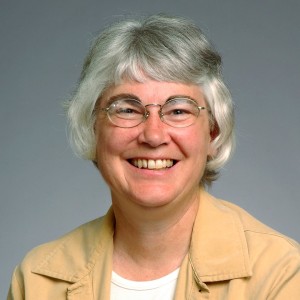 Stephanie Seneff  – The Lowdown on RoundUp!
Stephanie is a Senior Research Scientist at MIT's CSAIL Lab . She is the author of more than 150 peer reviewed journal and conference presentations. In recent years her research has focused on the effects of the environmental toxins aluminum and glyphosphate (RoundUp) on human health.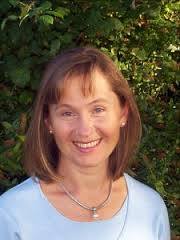 Dr. Natasha Campbell-McBride – How Will Healing My Child's Gut Improve His Brain Function?
Dr. Natasha is a medical doctor with a postgraduate degree in neurology and practices at her clinic in Cambridge, England where she treats children and adults with a range of developmental, neurological, psychological and
autoimmune disorders. Following her son's diagnosis of Autism she developed the GAPS Nutritional Program www.gaps.me , described in her book Gut and Psychology Syndrome which works to restore the integrity of the digestive system providing subsequent relief from disease symptoms.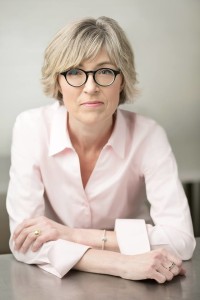 Heather Fraser MA, BA, B. Ed, CBP – What Is Behind The Epidemic Rise In Peanut Allergies?
Heather is a historian, a Body Talk practitioner and the mother of a peanut allergy child. She is also the author of The Peanut Allergy Epidemic in which she explores the perfect storm of social, medical, political and economic factors driving the surge in children's peanut allergies in the U.S.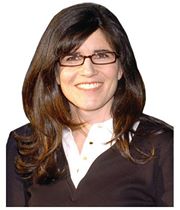 Julie Matthews, CNC – Cooking To Heal!
Julie Matthews is an internationally respected diet and nutrition expert who has helped thousands of children worldwide. She supports parents and clinicians to discern and apply the most supportive food and nutrition plan to meet each child's bioindividual needs. Julie's nutrition intervention guidance is backed by extensive scientific research and applied clinical experience addressing symptoms of children's developmental issues. She is the author of the award-winning book, Nourishing Hope for Autism, and its companion guide Cooking To Heal.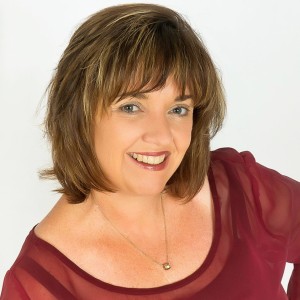 Kris Barrett – Real Food in Real Time on a Real Budget
Kris Barrett is a certified Nutrition and Health Coach, GAPS and MINDD Practitioner and mum of two, located in the Gold Coast of Australia. Her passion is working with families to help them make the dietary and lifestyle changes that were the backbone of her son's recovery from Autism. Kris's book, detailing her son's journey; No Cows Today: A Mother's Story. A Son's Autism Recovery was just released June 2014!
---
Bonus Gift eCookbook!
With your registration for this eConference you will receive a FREE copy of TMR's brand new Allergy-Friendly eCookbook available before the conference.
---
How The eConference Works
You may purchase this eConference prior to October 7th, 2014 or any time after, for one year to watch from your computer. You can watch the conference LIVE as it is recorded on October 7th, or you can watch it at your leisure and in one sitting, or more likely in smaller increments as you have time. We will keep this eConference available to you for a full year. After you complete the registration form, our webinar service Instant Presenter will email you a Unique Password which will allow you to log in to the eConference on October 7th and any time after for one calendar year from the device you purchased the webinar on. It is not advised that you use a smartphone to view webinars. However, iPads, laptops and hard drive computers will work well. Your password cannot be used on a device other than the one you purchased the eConference from. Register HERE
---
Problems Registering?
If you are experiencing technical difficulties registering online, please let us know by filling in the form and leaving us a comment. Alternatively, we can also register you manually by filling in your address and Paypal details, CLICK HERE.
---
GMOs, Organics and Food Allergies: How To Feed Your Family Without Losing Your Mind eConference 2014
Date: October 7th 2014  | Time: 10 am – 5 pm EST  |  Registration Fee: US $40
---