I remember sick days spent at my Grandma's house.  She would have a huge pot of homemade chicken soup simmering on the stove for me when my mother dropped me off before she went to work.  Carrots and celery were peeled and chopped by hand.  Herbs dried from the garden were tossed in, and the chicken was from the butcher.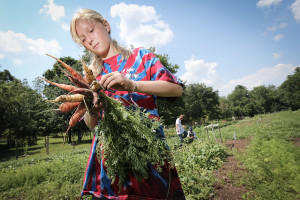 She told stories of growing up in Maine, where everything was grown organically in their garden, though they didn't have to call it organic at the time.
My Dad grew up on a small family farm in Greece.  I remember visiting my other grandparents and being delighted to walk the cows out to pasture in the morning where they grazed on grass all day, and I loved collecting the eggs from the hen house.  We drank fresh milk each morning after my YiaYia milked the cows, or goats when they had them.  They raised goats and chickens and pigs, and I remember understanding at six just where my dinner came from.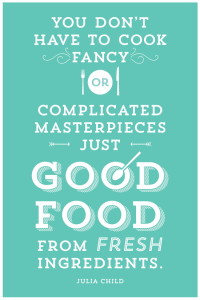 Fast forward to my life five years ago and I had forgotten everything I knew.  I left the grocery store with a cart full of processed, salt and chemical laden food and existed on Diet Cokes and Atkins bars.  It took a huge wake up call from my children to make me remember what real food is and why it is so important.
Harry was on a senior citizen dose of Prevacid every morning until we finally disregarded our physician's advice and pulled milk from his diet.  Twenty-four hours later his reflux disappered.  This was our turning point – and we have not looked back since.  My other children had food sensitivities too.  My daughter's chronic constipation and tummy aches vanished when we tested and pulled soy, garlic and peanuts from her diet.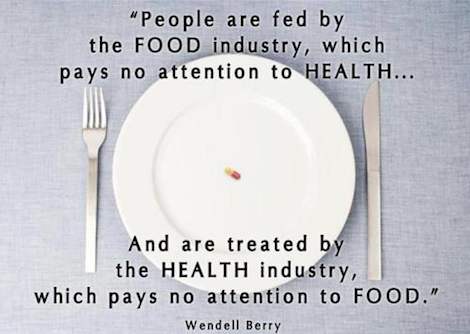 It wasn't easy accommodating children with different food allergies and sensitivities, and making sure everything was organic for our third child, who did not have food sensitivities but became very difficult when he consumed foods with artificial dyes in them, but we did it and it changed our lives for the better.
We learned most things the hard way and are ready to make it easier for all of you!

The Thinking Moms' Revolution is thrilled to announce our second online conference which brings you six extremely knowledgeable presenters:
Jeffrey Smith
Stephanie Seneff
Dr. Natasha Campbell-McBride
Heather Fraser
Julie Matthews
Kris Barrett
 About The Presenters: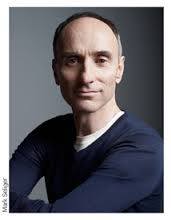 Jeffrey Smith – What Is GMO Food Doing To Our Health?
Jeffrey is the international bestselling author of Seeds of Deception and widely acclaimed filmaker for Genetic Roulette. He is the Executive Director of The Institute for Responsible Technology (IRT) and a leading consumer advocate promoting healthier non-GMO choices. His research documents how biotech companies continue to mislead legislators and safety officials and the price we are all paying with our health.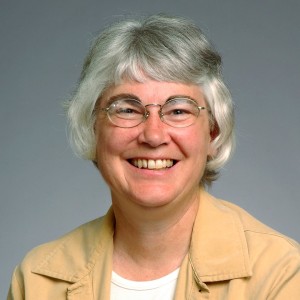 Stephanie Seneff  – The Lowdown on RoundUp!
Stephanie is a Senior Research Scientist at MIT's CSAIL Lab . She is the author of more than 150 peer reviewed journal and conference presentations. In recent years her research has focused on the effects of the environmental toxins aluminum and glyphosphate (RoundUp) on human health.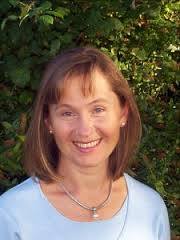 Dr. Natasha Campbell-McBride – How Will Healing My Child's Gut Improve His Brain Function?
Dr. Natasha is a medical doctor with a postgraduate degree in neurology and practices at her clinic in Cambridge, England where she treats children and adults with a range of developmental, neurological, psychological and
autoimmune disorders. Following her son's diagnosis of Autism she developed the GAPS Nutritional Program www.gapsdiet.com , described in her book Gut and Psychology Syndrome which works to restore the integrity of the digestive system providing subsequent relief from disease symptoms.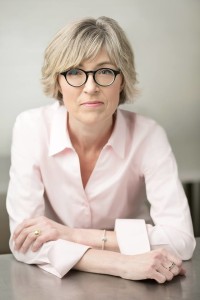 Heather Fraser MA, BA, B. Ed, CBP – What Is Behind The Epidemic Rise In Peanut Allergies?
Heather is a historian, a Body Talk practitioner and the mother of a peanut allergy child. She is also the author of The Peanut Allergy Epidemic in which she explores the perfect storm of social, medical, political and economic factors driving the surge in children's peanut allergies in the U.S.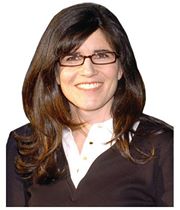 Julie Matthews – Lets Get Cooking!
Julie Matthews is an internationally respected children's diet and nutrition specialist who has helped thousands of children worldwide by helping parents to customize and implement the most supportive food plan for their child's individual needs.  Julie provides nutrition and intervention guidance backed by extensive scientific research and applied clinical experience in improving or removing the symptoms of children's developmental issues by meeting the individual child's dietary needs. Julie is also the author of the terrific cookbook and nutritional resource Nourishing Hope.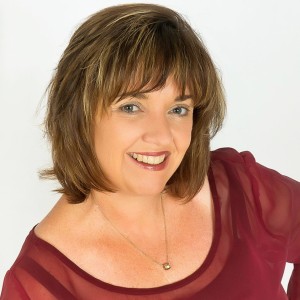 Kris Barrett – Real Food in Real Time on a Real Budget
Kris Barrett is a certified Nutrition and Health Coach, GAPS and MINDD Practitioner and mum of two, located in the Gold Coast of Australia. Her passion is working with families to help them make the dietary and lifestyle changes that were the backbone of her son's recovery from Autism. Kris's book, detailing her son's journey; No Cows Today: A Mother's Story. A Son's Autism Recovery was just released June 2014!
---
JOIN US on October 7th as we learn what to avoid, what to consume and how we can do this while living our fast paced 21st century lives!
GMOs, Organics and Food Allergies: How To Feed Your Family Without Losing Your Mind eConference 2014
Date: October 7th 2014  | Time: 10 am – 5 pm EST  |  Registration Fee: US $40
Register HERE
See you there!
 – Goddess
For more by Goddess, CLICK HERE.