We have an important Action Alert!  
Congressman Posey wants your story about your child's vaccines reactions: regression into autism after MMR (or other vaccines), adverse effects, long-term health outcomes, etc…
He needs these 1000's of them ASAP so he can share the reality of our vaccine program with other Congressmen.  We must act now!
This is your chance to have your voice heard.  Explain what happened  to your child, and let your Representative know what is happening to our children.
Email your story to to ONE of these email addresses: [email protected] OR [email protected] OR [email protected].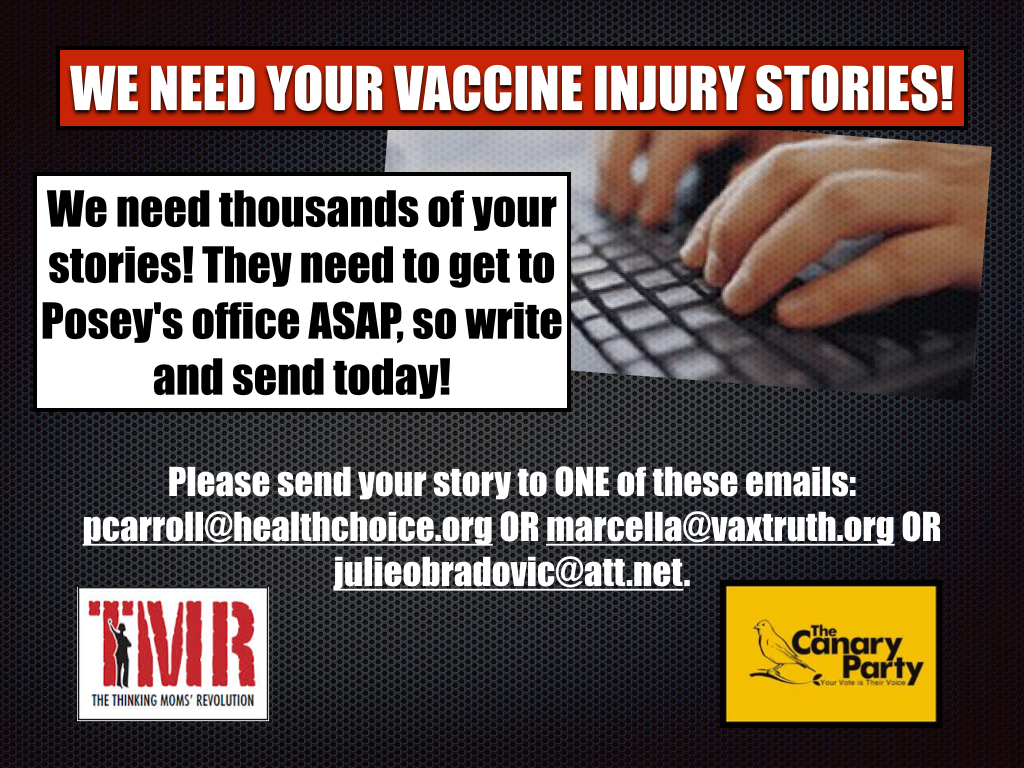 Thank you!
~The Thinking Moms' Revolution