At the AutismOne Conference in 2013, I met James Williams, an adult with autism who speaks around the country, a professional recorder player and music technician, and the author of two novels on autism, Out to Get Jack, and The H.A.L. Experiment, and a  children's book, When Gary Comes to Play.  I found him a delightful young man, who has adapted to the difficulties of autism exceptionally well and is very concerned with helping others to do so as well. James had dinner at my house last Saturday night, at which time he gave me permission to repost his comments to the Interagency Autism Coordinating Committee on April 8, 2014.  We here at TMR are interested in promoting understanding of all the issues surrounding autism, as well as other neurological and chronic health conditions. This young man has much to teach us all, and I hope we hear a great deal more from him in the future. — Professor
I am a young male with autism, aged 25. I was diagnosed with autism at the age of three in 1991. I currently live in Northbrook, Illinois, a northern suburb of Chicago.
For the past 14 years, I have written about and given presentations on autism all around America. My presenting career began in 1999, at the age of 11, when I was brought in to answer questions about my autism after a presentation made by Annabel Stehli, a parent of a person with autism, and the founder of the Georgiana Institute. The event was held at the Medical College of Wisconsin in Wauwatosa, Wisconsin. And I have presented on autism ever since.
There are many things that I could talk about today, but I have decided to talk about biomedical issues with autism from an insider's perspective. Not from the perspective of a parent of a child with autism or a MAPS doctor, but from the perspective of a person with autism who has endured many biomedical issues in their life.
One year after starting my presenting career, in 2000, I endured a major life-changing experience. I started enduring issues alongside my autism that are referred to as "biomedical." One week after I finished elementary school, I suffered a major chronic illness that almost took my life. I almost starved to death, and my immune system collapsed. I lived on liquid meal replacements for almost six months and was unable to digest solid food normally during that time. As I slowly became more emaciated, I started developing symptoms of schizophrenia and started hearing voices in my brain.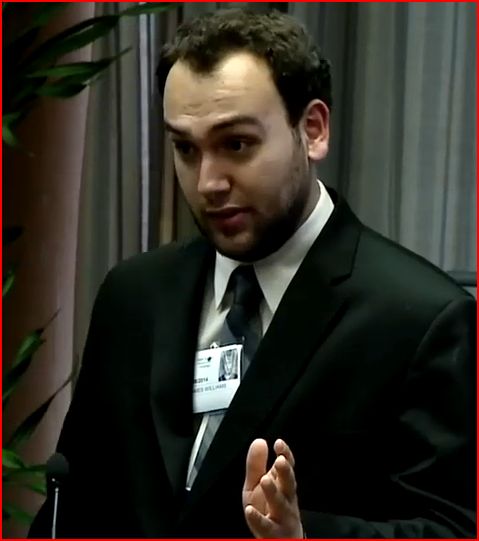 It took several months to diagnose the cause of this mysterious illness. Although the symptoms were quite apparent — loss of digestive abilities, followed by immune system impairments and other issues, etc. — countless doctors struggled to find a cause to my chronic illness. Many doctors sent me and my parents home, despite being openly ill, and told them there was nothing wrong with me. Finally, a holistic doctor accurately diagnosed my chronic illness as that of a combination between an autoimmune and a digestive system collapse. My white blood count was low, and I was extremely malnourished.
I did finally recover after being ill for 10 months. My recovery was made possible by a combination of multiple remedies — including acupuncture, herbal teas, and mineral supplements, such as zinc — a remedy that was recommended to my parents by Dr. Jeff Bradstreet (editor's note:  Dr. Bradstreet passed away suddenly on June 19, 2015), a doctor who treats individuals with autism who endure biomedical issues.
To this day, I take vitamin and mineral supplements — "biomedical supplements" — in order to function. I also am very strictly gluten-free, a diet I must maintain in order to function. If I eat even a small amount of gluten, I get very sick, and can suffer chills, hot flashes, a sore throat and stuffy nose, burning in my eyes, and sometimes attacks of arthritis. And if it weren't for biomedical interventions during my autoimmune collapse, I would have starved to death many years ago and would not be here speaking to you today.
As the years passed, I have met countless individuals with autism of all ages who endure biomedical issues alongside their autism. And I have met adults much older than me who have endured such issues at a time when biomedical issues were not even discussed in the autism community. Some of the adults I have met that are biomedical survivors were often laughed at when they tried to share their issues to others. Ruth Snyder, a registered nurse with autism, in our co-presentation "Biomedical Issues from an Autistic Perspective," shared with me that when she was growing up, the biomedical issues she endured were often ignored and she was dismissed as being crazy and "mental."
The stories of adults like myself and Ruth Snyder show that biomedical issues are not new, and are not just issues that children with autism face. Indeed, these issues might just as much be symptoms of autism as sensory issues and social deficits are.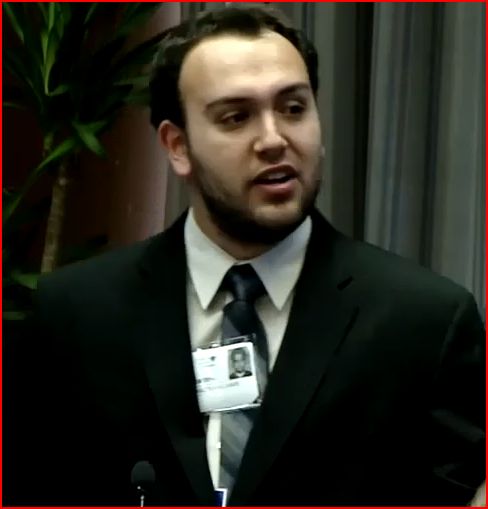 More research needs to be done regarding the nature of the biomedical issues people with autism endure. Research needs to also be formally done on the effectiveness of the emerging treatments that are being used to help treat these issues. But more importantly, research for these issues needs to be supported rather than suppressed. The "vaccine" controversy" that has been going on for over a decade now has delayed much essential research regarding biomedical issues, even though not all biomedical research is "anti-vaccine." And when individual doctors who treat biomedical issues are disbarred (editor's note:  technically doctors are not "disbarred," their medical licenses are revoked) or tainted by scandals, countless other biomedical doctors are shamed and criticized.
In my community, there was an orthodontist that engaged in dishonest practices and was considered a "quack" by most other orthodontists. Would we argue that because one orthodontist turned out to be dishonest that the entire field of orthodontics was flawed or dishonest? Certainly not. Yet we often try to discredit the field of biomedical treatments after individual doctors have been discredited and disbarred, even when many biomedical doctors have never engaged in dishonest practices and have never openly spoken out against vaccinations.
Today, I come to the IACC not to complain, but to ask: How can we support research on biomedical issues? How can we stop the vaccine controversy from getting in the way of conducting research on the symptoms that so many people with autism suffer from on a daily basis? And how can we give help and assistance to the countless people with autism and their families that are enduring such issues?
I hope that the IACC and other agencies start to take the biomedical issues of autism more seriously. In the end, anecdotal evidence and data regarding an issue or topic should not be used to discredit the issue or topic at hand, but to trigger further research.
Thank you for listening.
~ James Williams
Watch James's appearance at the IACC meeting here.  (Go to 3:31:00.)