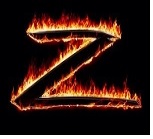 Hi, my name's Zorro, and I'm an allergy mom. My fellow allergy moms and I are feeling a little, oh . . . let's say . . . riled up. That's putting it mildly.
There's been a piece on HuffPo shooting around the blogosphere and filling up my Facebook feed in which the writer asks, or rather demands, to know why her kid can't have her yummy homemade cupcakes on her birthday at school because, geeeeesh, all these annoying kids and their food allergies just ruin it for everybody.
That's right, honey, my kids have food allergies just to bum your high. My bad.
You can read it here, but if you have kids on a special diet or with food allergies, it might bring out the mama bear in you.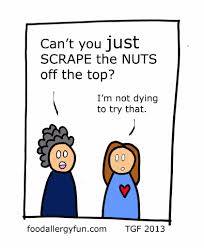 Generally, there's some whining about it not being fair, she's rapidly reaching the end of her rope, etc., etc. The writer kind of understands food allergies because a kid in her town once died from a Twix . . . Well, not to be snarky, but that just doesn't pack quite enough authority, says the mom who carries EpiPens and has has poured Benadryl down the throat of her 18-month-old while her husband buckled the car seat before racing off to the ER because the baby was having difficulty breathing after gnawing on a piece of pizza crust.
So I have a few things to say to the writer, starting with . . . Really?!
1. What does "fair" mean to you? Do you mean fair as in why can't I have my way?, or fair as in it has to be even for everyone (which is really kid-level justice)? Or, how about fair as in everyone gets what they need, or even so no one feels left out?
2. Are you trolling? Did this really warrant a blog on a high-profile portal? Or are you courting controversy to raise your profile?
3. I can take you through why this is galling step-by-step. In excruciating detail. You say you are rapidly reaching the end of your rope. We could compare ropes, but I bet my fellow allergy moms and I have been at the "tie a knot and hang on" phase for a long time. Would you even bother to listen?
4. Serve the cupcakes at home or save them for a PTA bake sale where they will get the oohs and aaahs you're seeking.
And finally:
5. Have some compassion.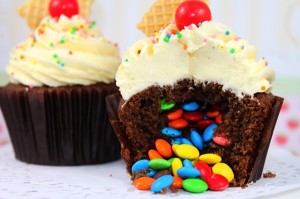 You may be focused on the one time a year you get to indulge your inner Cake Boss and send in something fabulous, but my kid has to run the gauntlet of school parties, surprise treats, pizza day, birthdays, holidays, and Friday Fun about 50 times a year. Conservatively. This doesn't include sports, playdates, or weekend birthday parties. For every one time you are inconvenienced, I have to pray 50 times that my kid with poor impulse control doesn't give into the temptation to grab a bite of something he's not supposed to have. I have to plan 50 times for an attractive alternative, because, as you say, it isn't fair to deny your special snowflake one of your boss cupcakes. My kid understands every single freaking time that it's not fair. That would be more than 50 times a year that he has to suck it up. He's six.
Do you see why I just might be running out of patience?
I'm one of the moms who sends in back-up treats for my kid. The teacher has two choices at all time for my youngest son: gluten-free brownies and Rice Krispie treats, which aren't gluten-free, but they are wheat- and artificial-color-free and he tolerates them. And you know what? Sometimes that's just not enough. I bend over backwards to make it safe and make my kid feel included, but it's Just. Not. Enough.
I have stood next to a mom who literally stamped her feet in frustration that she couldn't send peanut butter and jelly sandwiches to school for her babies, with a little pouty lip action thrown in for good measure. You know what that sounds like to me? It has the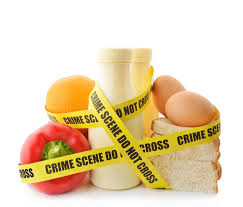 SAME emotional impact as someone pouting that they can't send a switchblade to school. I don't say that to be dramatic, but because there is that kind of risk for my kids. Anaphylactic shock, seizures, trips to the ER. . . . Good times!
And here's another little tidbit that might help you swallow the bitter, gluten-free, color-free, egg-free, soy-free pill: the rate of juvenile food allergies is increasing. More and more kids all the time are being diagnosed with food allergies, like 1 in 13 kids, so if there are 25-35 kids in a classroom, you're looking at 2-3 kids per class. According to Allergy Kids Foundation, one kid with food allergies costs a family an extra $4,200 per year in special diets and medicine. On top of that, there has been a 265% increase in the rates of hospitalizations related to food allergies.
Please don't blow off food sensitivities either, which really CAN be as bad as allergies, they just don't show up on traditional IgE tests because it's likely affecting another inflammatory or immune activation cascade. How do I know about this? Because I have three kids with food allergies and sensitivities. Three. (And two of them were adopted at birth, so it's not about genetics and apples falling from allergic trees.)
My oldest tested allergic, full blown IgE allergic, to about 90% of the foods we tested. That number's come down, but seriously, 90%! He had digestive issues, behavior issues, and nasty eczema as a result. My second boy gets seizures from gluten exposure, but has no testable allergy and doesn't have celiac. He's kind of sensitive to it, wouldn't you say? My youngest has a raging allergy to nuts and seeds, including sunflower seeds, that make his mouth itch if someone nearby eats them, and wheat gives him asthma . . . for three days.
I also avoid artificial coloring as much as possible because they short out my kids' brains and they become hyperactive and irritable. Don't get me started on sugar in the classroom.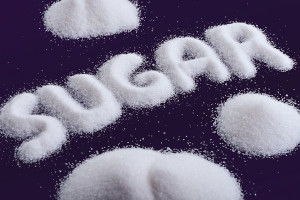 Do you see, maybe a little, why that blog post may have been a wee bit upsetting? You are in the majority. I am not. I am in league with the allergy moms, the hippie moms, the paleo moms, the Weston A. Price moms, the moms who don't feed their kids crap, the autism moms, the ADHD moms, and the sensory processing disorder moms who have found that good food really is medicine for our kids. Have you thought about why there are so many kids with food allergies? What could have happened to our food so that these little bodies see it as foreign invaders? What has happened to their immune systems to put them into overdrive? This is unprecedented and should scare us all.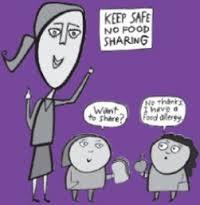 I would LOVE for my kid to eat your cupcakes. LOVE. But it's not in the cards. My fellow allergy moms and I are fighting for all our kids. We are not fighting against you. We are in this for all those kids who have food allergies and digestive problems, who can't learn and can't sit still, who have bloated tummies and white coated tongues and funny circles under their eyes and too many colds. Your kids. Our kids. Our future. We don't deserve your ire. It would be so much more helpful if you could aim your cannons elsewhere.
So, what can we do instead? How about we chill out on food in the classroom? What about some fruit, stickers, a little toy? Maybe some temporary tattoos? If you want to disrupt learning, how about a movie, a dance party, or extra recess? And how about, instead of slagging off online about wanting to make cupcakes, you ASK one of those allergy moms what would help. Be an ally. Parenting is too hard to have to do battle over cupcakes.
In closing, I leave you with an informative and inspirational TEDx talk by Robyn O'Brien, a former food analyst, now a Real Food Evangelist and author. Peace out.
Zorro is a California mom with point to make about autism: It has biological underpinnings and it's treatable. Kids can improve and some can recover when their medical issues and nutritional deficiencies are corrected. Mom to three boys with issues, including anxiety, autism (her son has recovered!!) ADHD, epilepsy, dyslexia, and mild attachment disorder, Zorro spends her days looking for solutions, geeking out over neurobiology, juggling schedules, trying to feed picky kids with a billion food allergies, and keeping up with celebrity gossip. She blogs at www.RecoveryRd.wordpress.com.