October 28, 2016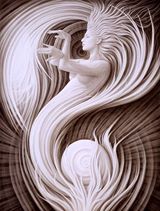 If you have a child with autism, you may be wondering what happens when my child turns 18 and becomes a legal adult? What if they cannot make their own medical and financial decisions or read beyond elementary school level, much less understand and fill out forms most of us are routinely faced with? What if they haven't "recovered" by 18 and can't fully communicate, drive, make food, or take care of themselves? If they are not able to vote or own a firearm (if they choose to) like most adults are entitled to at 18 as part of their civil rights, is there something as a parent that I need to do? The answer to these questions is a big fat "yes!" And the legal process is yet even more buffoonery that you as a parent/legal guardian get to deal with. It would be great if there were an automatic exemption from the process for our kids, but there is not. So this is what currently exists. Allow me to share our lovely experience with you so you will know a bit about what to expect when that joyous day arrives.
My son Trevor turned 18 this past July. Over the past few years, I had noticed some posts on social media from autism parents a few years ahead of us discussing having to go to court to get "legal guardianship" of their adult child with autism. Excuse me? Am I not already his guardian? Now a court has to give me their permission? What kind of shit show is this? Maybe this is just your state, I thought. As my son's 18th birthday approached, I learned that legal guardianship is a protective measure. If, for instance, my son had to go to a hospital as an adult, I wouldn't be allowed in the room with him, to speak to the doctor, to make medical decisions for him, or have access to his records under HIPPA (Health Insurance Portability and Accountability Act of 1996), unless I was his legal guardian. Since he has a history of seizures (starting at 15, but none for over eight months now, yeah! See my seizure blog as to why), that was a huge concern.
Guardianship is a special legal relationship between two people created by the court. Guardianship trumps power of attorney. The guardian is given the legal authority to make decisions for another person who is unable to make these decisions for himself. The guardian is expected to ensure the safety of the person under guardianship, make their medical decisions, and if they are guardians of their estate, manage their money.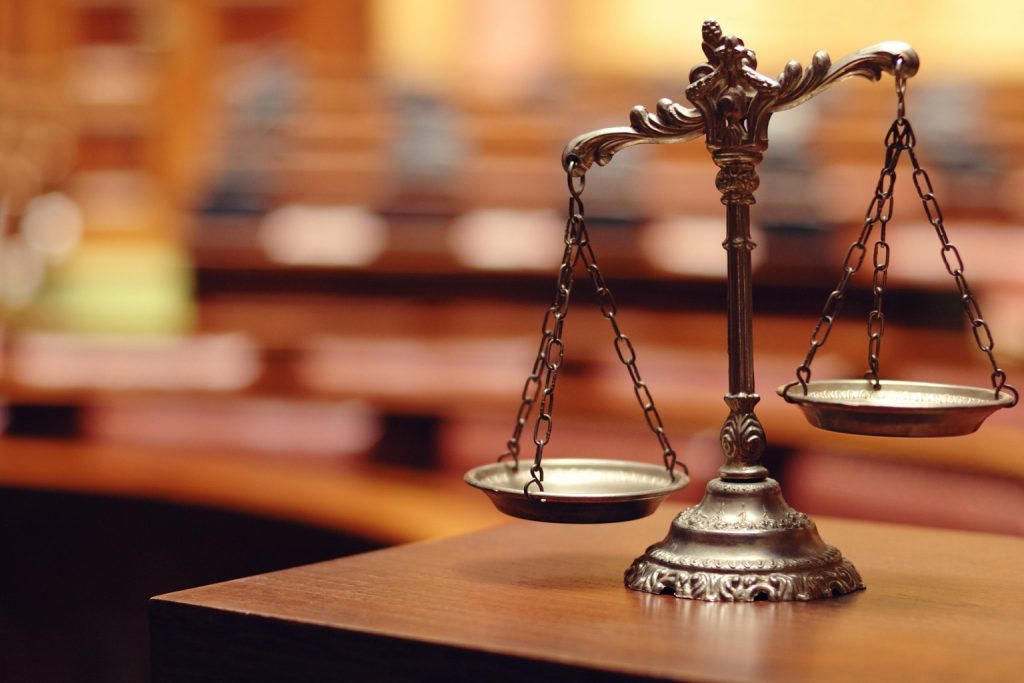 Many people get a lawyer to do guardianship paperwork for them. But since I didn't have the money for an attorney and because I had petitioned the court in my state and filed for divorce without a lawyer in the past, I felt pretty confident that I could do this process on my own as well. In my state of NV, they have a self-help center and a law library at the courthouse that you can go to for forms and assistance, or even print the forms online, and then you have to e-file them at the courthouse. The people that work there are very helpful. It is a huge stack of paperwork, but we are used to that by now, aren't we?
Part of the paperwork involves getting a doctor to fill out numerous pages of information on the person's disability, rendering an opinion about their capacity. But the determination of incapacity is only made by the court. The person needs to have the mental ability to understand problems, make decisions, and communicate decisions. A guardian is necessary when a person is unable to make decisions, unable to manage personal, medical, and financial affairs, and has incapacity due to disease, injury, disability or mental illness.
As part of the process, you also have to give legal notice to other close family members that you are filing for guardianship, including the person you are filing to be the guardian of. I'm serious. This includes parents, grandparents, siblings 14 and older, (and children and grandchildren if applicable). The court calls them "relatives within the second degree of consanguinity." So, yeah, I had to basically serve my son with autism and his 14-year-old brother with papers letting them know that I was filing for guardianship in case they wanted to go to court and contest it. Just, wow!
I understand why it is done this way. It is not just cases involving an adult with autism; all people filing for guardianship have to follow the same process. It is the same for anyone filing for guardianship of a person who does not have the capacity to protect his or her own property or interests, including elderly parents and family members. There are probably plenty of shady people out there trying to take property and assets from family members without the mental capacity to know better, and certain protocols are in place to protect them. They refer to people with legal guardians as a "ward," but some states are trying to change the language to "person under guardianship" or "protected person."
Once the guardianship paperwork is filed, and you have shown proof of service of the petition to relatives, a court date is set with a family court judge. It was about a month and a half after I filed that my court date was set. Because my son's doctor (a chiropractic neurologist) wrote in his statement that it would be detrimental that my son attend the hearing, I did not bring him with me (the judge said she'd like to meet him someday). It would have confused him and stressed me out even more. I was the only one in attendance, no legal counsel, and no one came to contest my guardianship. The sad part to me was that his father did not want to be the co-guardian, but whatever. I have done most things on my own for my son, which is part of why I'm divorced in the first place. The hearing was very formal and intimidating. I wore proper courtroom attire and used proper courtroom etiquette. The bailiff called me in. I had to stand when the honorable judge was announced. I had to speak into a microphone. There were two other court clerks there on computers taking notes, and it was all being recorded.
The judge was a thin, older woman with longer gray hair and I sensed that she was kind. First, the judge asked me why I felt my son needed a guardian. I explained his history of seizures and that I wanted to protect him if he ever was hurt and had to be hospitalized because he could not make his own decisions. She asked me why a chiropractor filled out his medical paperwork instead of an MD. I explained that he was the only doctor we have seen in a long time and that because of him, my son hadn't had a seizure in (then) seven months. She was impressed, asked a few questions about the treatment and shared with me that she had a close relative with autism. That was actually strangely comforting. The whole process took about 30 minutes. I had some more paperwork to fill out, and to my amazement, the court clerk actually filed them for me and made copies of the final letters and order of guardianship for me, and even sent the court ordered copies to the relatives on my behalf. She said they usually don't do that for people. I don't know if she felt sorry for me, or sympathized, or what, but I was grateful. I left the courtroom as the legal guardian of my own son. I had the authority and status as "the ward's" personal representative.
How messed up is that? Just because he turned 18, everything changed.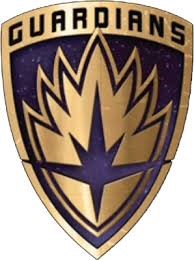 I learned during the hearing that my son's rights were being taken away when I became his guardian. These included determining residence, consent to medical treatment, end of life decisions, entering into contracts, possessing a driver's license, buying or selling property, getting married, voting and firearm possession. Actually, under federal law, if you are under guardianship you cannot own, use, or possess a firearm. Not that it mattered to us, but that's the law.
When I got home and read the actual "Order Appointing Full Guardian Over the Person" document from the court, I seriously wanted to cry. Okay, I did. It said that the court determined that "There is clear and convincing evidence that (my son) is incompetent." Sniff. Incompetent. Let that sink in.
"There is clear and convincing evidence that (my son) is a person with a mental defect who is prohibited from possessing a firearm pursuant to statute . . . ." Sniff. A mental defect. Damn.
"(My son) does not have the requisite understanding to vote or otherwise participate in the election process and shall be removed from the voting records." Ouch. Worse than an IEP meeting.
I also had to take a three-hour mandatory Family Guardianship Training class after being granted guardianship and submit the paperwork to the court (and take off from work to do it because they set up the date and time). Most of the information did not pertain to me as I was just the guardian of a person, and not of the estate. My son had no estate. The judge said that if he has over $10,000, I need to inform the court and they will make me guardian of his estate. So, when the government finally compensates families of vaccine-injured kids, I'll be going back to court. Dare to dream. Many of the people in attendance of the class were there for an elderly parent who could no longer make their own decisions. I seriously wondered what the hell I was doing there. I did learn some things however. I learned that I had to inform people of the guardianship, including his school, medical providers, social security, Medicaid, and financial institutions. Guardianship is also reviewed annually by the court, so I have to fill out more paperwork every year. Hooray! Failure to file the annual reports can lead to revocation of the letters of guardianship.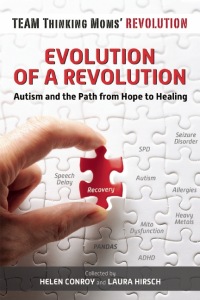 The main reason I'm sharing this information is because the reason I am even in this situation to begin with all stems from my blissful ignorance in following doctor's orders 18 years ago. I blindly vaccinated and medicated my healthy child who later regressed into autism and hasn't fully recovered yet. In today's information age, ignorance is a choice. You can read my story and others in the upcoming updated version of TEAM TMR's Evolution of a Revolution: From Hope to Healing, from Skyhorse Publishing in January. Proceeds benefit the grant program to help families affected by autism.
Guardianship laws are state, not federal, and there are different resources within each state. However, there is a National Guardianship Association which has resources on the subject at www.guardianship.org. I truly hope you don't need to go through what I did, but if you do, I hope this shines a light to guide your path.
~ Oracle         
For more by Oracle, click here.