Everyday, we autism parents persist in the quest to find that one magical treatment or intervention that will bring our children to recovery.  But how many of us actually know someone who has successfully helped their child come out from the clutches of the diagnosis we all know so well as our daily reality?
Meet Jen Westphal, mom to Kyle: recovered from autism!   When I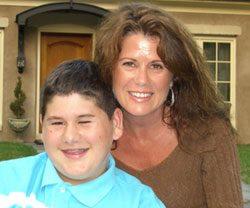 met Jen and found out that she had a recovered child, I could not wait to interview her and extract any pellets of wisdom she could share to inspire all of us, everywhere else on the recovery journey, whether newly diagnosed or years into treatments.
Rewind fourteen years, when Kyle was four and a half years old.  Exhibiting many exclusive and repetitious behaviors (such as spinning sticks all day, living under blankets, exhibiting no eye contact, possessing very little and cryptic language, vomiting all the time, appearing terrified of loud noises, and not possessing even the ability sit in a chair as he lacked the necessary supportive bone structure, and participating in no social relationships) Kyle typified a classic case of severe autism.  I decided to ask Jen some questions about her journey with Kyle and am so excited to share her answers with all of you!
Princess:  What interventions did you do with Kyle?
Jen:  Kyle had a lot of sensory challenges so he really benefitted from taking swimming therapy with a woman who was trained in Sensory Integration Therapy, where we also did lots of exercises with him and gave him hand and foot massages.  We did some dance therapy, where he had the opportunity to address some of his sensory challenges using different textured scarves.  Due to his hearing challenges, we implemented a program called 'Fast Forward' which involved him listening to elongated sounds while wearing headphones – this really helped with his speech, as well as regular and frequent visits with an audiologist.  We also kept him on a gluten free/casein free diet and ate all organic foods.  But most of all, we ran a full-time home-based Son-Rise Program®, which I credit for the most marked changes in Kyle.
Princess:  In your opinion, why was the Son-Rise Program so effective for Kyle?
Jen: Because of the fundamental components of love and acceptance for the child, no matter where they are, Kyle felt safe and empowered to take steps that are hard.  I always say, asking an autistic child to be social is like waking you up and asking you to be a brain surgeon.  Now imagine that you resist and are then told, no, you're going to be a brain surgeon today.  That would be really hard!  There is no way for our kids to be comfortable and confident in a completely foreign environment – it is so exhausting for our children to stretch themselves and be social creatures.  Because of this, the more that we can respect their challenges, the more we offer them a safe and comfortable space to reach out and practice connecting with us.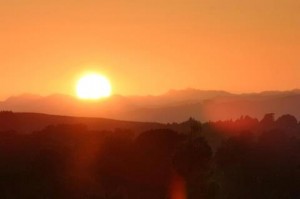 The Son-Rise Program involves a process that really respects the autistic child and who they are and what they're about.  The main difference between this and most conventional behavioral therapy models is that Son-Rise takes any person who wants to be loved for who they are and their likes and who they want to be in the world and respects that.  We say, "we want to build a relationship with you, so we want to join you in what you do instead of trying to stop you from what you're doing."  It is because of this that Kyle is really the hero – Kyle CHOSE to come out of autism himself!  It literally happened this way.  One Saturday morning, he declared, "I want to be done with my Son-Rise Program."  My daughter and I were going to Barnes & Noble and he said, "I don't want to go in the playroom – I want to come with you guys to the bookstore. " He is only now able to go out into the world because he started in a little room where he could finally feel safe and comfortable and he grew and grew in small pieces until he reached a point where he can now sail on sailboats, travel around New York City, fly on airplanes, have conversations with strangers, go to college – all because we started in this little room and took baby steps.
Princess:  What kind of attitude did you possess throughout his recovery?
Jen:  I learned very early on that the more I accepted Kyle for who he was and enjoyed his quirkiness, the more he could come out.  I also realized that the more that we loved ourselves, the more we were able to love him.  The more that we could look inside ourselves and figure out the unhappiness that we felt about his autism, the more that we could, in turn, love and embrace his autism, which made him feel safe and comfortable to come out and be a part of our lives.
Princess:  So, now, for the question everyone is wondering – what is Kyle like today?
Jen:  Today, you would never know that he had ever had autism, at all!  Kyle is a neurotypical nineteen-year-old college student pursuing a degree in fashion design.  In fact, he is so passionate in his career aspirations, he has already designed and sold pieces from his very first clothing line!  He has his driver's license, lives in the dorms with a roommate, drives to and from school on his own and has a great personality.  He is completely comfortable and at ease in adult conversations and this summer he's interning at Neiman Marcus as an intern – living completely on his own and taking care of himself.  He is also fun!  I believe that Kyle's charisma is due to the loving and supportive environment of his home-based Son-Rise Program and the full acceptance and respect for who Kyle has always been as a person, no matter where he fell on any developmental model.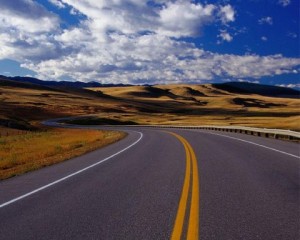 Princess:  If you could give one main piece of advice to parents on the journey to healing their children or even recently received their child's diagnosis, what would you suggest?
Jen:  I would say that every parent should speak to as many parents and people as possible and hear their perspective.  Other parents are your best advocates and in many ways, your best teachers.  If you put all your faith in one doctor or one intervention you might find yourself more frustrated than you have to be.  So get out there, and call and talk to as many people as you possibly can.
To learn more about Jen and Kyle you can visit their website at: www.kylestreehouse.org
~Princess
For more blogs from Princess, please click here.