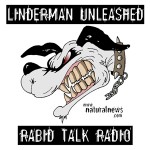 Check out Part 2 of Linderman Unleashed recorded live at Autism One.  Fantastic Thinkers Curt and Kim talk with Mama Mac, The Rev, MamaBear and Blaze about how siblings will save the World, how people need to see the REAL deal with our kids and how "ego" is the cause of much that has gone wrong in our country.
Big THANKS to Kim and Curt for giving us the opportunity to gab about THINKING!  We can't wait to talk more……HINT HINT!;)
Click Here to Listen to Part 2.
In case you missed it, click here to listen to Part 1.