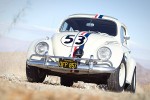 March 15, 2012: Where do you find hope? Sometimes, on a particularly demoralizing day/week/whatever – I'll look anywhere for hope. ~ LuvBug
"I never used to lose earrings – even in my 'festive' college days. Somehow, the earrings stayed on through the dancing, piling into cars and all types of late night frivolities. I just took it for granted that the earrings would always be there.
But then I became a mom and … things happen."
Please read the full article Finding Hope by LuvBug.