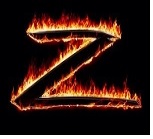 I had the dubious pleasure of having both annoying stoner neighbors and an annoying stoner roommate in college.  When they fired up the bong, they'd blast Red, Red Wine over and over, with the woofer pushed up against the wall so it resonated through my room.  And my roomie was annoying mostly because she would crash asleep at 8:00 pm — sleeping straight through Red, Red Wine — and get As in upper-class Organic Chemistry. Duuuude! And I stayed up all night studying for Organic Chemistry for Liberal Arts Majors and squeaked by. It was not my scene, and, no lie, I was pretty judgy about it.
So it will come as a surprise to some of the people who know me well that my current favorite research subject is medical cannabis.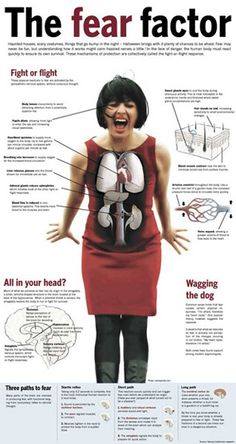 I pretty much ignored medical cannabis until my middle child was diagnosed with epilepsy.  His situation is complicated by massive anxiety.  I thought I knew what fight-or-flight was, but this kiddo taught me what it really means.  And it ain't pretty.  It's an eight-year-old boy silently flying down the stairs and sprinting into the night —  and clearing the block in seconds —  because it dawned on him his dad will die one day.  It's an oversized stainless steel Tonka truck flying through a picture window because he was startled and upset.  It's a black eye for Mom because I came up behind him, and he threw his head back like a hammer, he was so startled.
When I started filling my son's pill sorter with three prescriptions per day for anxiety, mood stabilization, and seizures, a pot brownie here or there seemed a lot less scary.  My oldest son, now 17, recovered from autism (a full 299.0, thank you very much) with specialized diet, biomed support, herbs, homeopathy, and physician-led detoxification, so I'm used to thinking outside the box.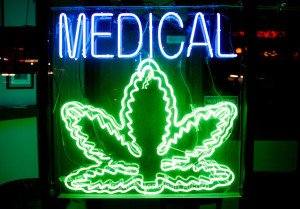 At the 2014 AutismOne conference, I learned about products derived from industrial hemp that were high in the endocannabinoid CBD, the part of medicinal marijuana, like Charlotte's Web, that appears to treat seizures. CBD was highlighted in the Sanjay Gupta special Weed  about medical marijuana.
I made a point to attend all the sessions on medical marijuana and autism. You can see them here and here .  Even though my middle son doesn't have autism, he pretty much has everything BUT a 299.0 diagnosis. Brain dysfunction is brain dysfunction is brain dysfunction. (And no, I'm not talking about quirky, lovable differences.  I'm talking about speech problems, learning problems, crippling anxiety, poor hemispheric communication, neurotransmitter imbalances, and chronic inflammation that manifest as behaviors and challenges that make my son's life very difficult.)  I sat in on several group discussions with a dad from California who's been using medical cannabis to help his son with autism and seizures. I don't think I asked a single question; I just absorbed the information.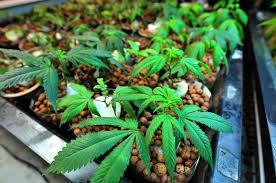 At the conference, I met the reps from HempMedRx and headed home with a tube of RHSO Gold. I contacted my Facebook friend Gabby DeVelbiss and picked her brain. Gabby has been my single most helpful source of information and has been invaluable.  We saw a nice smoothing out of my son's anxiety, and we've continued to use CBD ever since, trying a couple of different sources, all hemp-derived, but coming back to the RHSO Gold.
When a fourth medication —  second anti-epileptic — was added to my son's regimen, I decided to look more deeply at medical cannabis.  His seizures are causing memory loss and interfering with his ability to learn or retain new information. It's neuronal loss, and it's in the wrong part of his brain.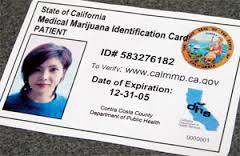 Because I live in California I'm able to get medical marijuana legally with a medical card.  Further, some cities will provide a card to caregivers of minors, but others won't.  I circled around the the idea for months. With our pediatrician's blessing, I finally bit the bullet and headed up to San Francisco to take my son to the kindly old lady doctor at the hippie clinic so I could get a legal caregiver card. But you know what? I knew more than she did about CBD and seizures.  I was kind of shocked to be honest.  Me? I knew more about pot for seizures than the pot doctor?  In what universe?? She will oversee the medical aspects of the case and referred me to some in-house experts — well-educated patient advocates — at a co-op that will sell to caregivers of minors, which happened to be the same co-op Gabby had recommended. I'm heading over to Oakland next week to get the appropriate tincture.  Turns out it was developed by that same dad I quasi-stalked at AutismOne.
So, in the end, another parent, another Thinker was the best resource I had.  I was really pleased when I heard the Thinking Moms' Revolution was going to have an eConference on just this topic (registration available here) and even more pleased when I learned Gabby was going to be a featured speaker.  I will not be missing this one.
There is so much we need to learn and the information has been pieced together.  This eConference is going to put it together in one place.  I can't wait.
~ Zorro
Register for TMR's eConference on Medical Marijuana for Children with Autism here.
For more by Zorro, click here.