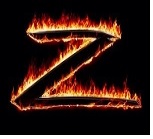 I'm going to piss off a few moms. Sorry. Bear with me, please. I'm doing this with love and 13+ years of experience. LOADS of love, including tough love.
Last month I was invited to speak at a local autism summit where there was a nice mix of education, technology, and biomedical topics covered. I was up last and I spent about 30 minutes going over what we did, what worked, what didn't work . . . basically, the foundation of my son's recovery from autism.
And it was work. My son worked, I worked, my husband worked.
After my talk, I had a couple of moms contact me to ask me questions, go over their children's stories. I've given a few of these talks and find that the questions and the comments all seem to circle back to one thing:
Did the biomedical interventions really work, or would my son have recovered anyway?
Oh for heaven's sake. Really?
Yes, really.
I'm going to be crystal clear:
My son would NOT have recovered without the biomedical intervention and support.
So, no, if this is the path you want to take, I'm not going to give you a pass on the diet, the supplements, the appointments, the research, or the work. I'm happy to share exactly what we did and tell you how long it took and what kind of setbacks we had along the way. I don't want to scare anyone off. This recovery business is not for the faint of heart. There are no guarantees, and you're going to have to WORK to find out what helps your kid. It's not magic, and it's not pure luck.
CAVEAT: Here's the other side of the coin: I'm not going to judge you if you're not up for doing the work. No one volunteers for this when they first bring that tiny baby home. I try to operate with the world view that everyone is doing the best that they can, even if their best is piss-poor. If you want to try, I'm here to help. All the Thinkers are here to help. But it's like leaving cash on the table to just walk away and not try. How can you NOT try?
The Rev has a saying, Do The Work. Not do the cry, the whine, the drinking, the avoiding, the blaming. Work is hard. It's dirty, it's messy, it's not always fun, and it's a slog. As my steel-mill-worker grandfather used to say, "That's why they call it work."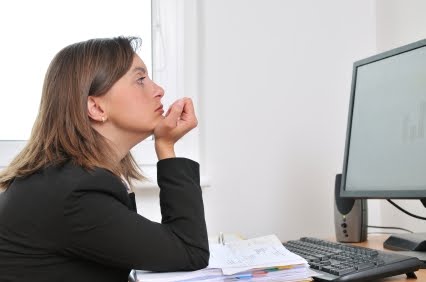 Dear Lord don't hate me, but you probably haven't tried everything. In your heart of hearts, you know this. If you have to go lock yourself in the bathroom and run the water so no one hears you cry when you admit to yourself that you really didn't do everything, go do it. Best to be honest with yourself and get clear on where you are. Then you can figure out where you're going and if you have the heart and the fortitude to see it through. And I know this because of the number of parents who come to me and say:
I tried the diet and it didn't work. Which diet? Did you go all organic, non-GMO? GAPS? Specific Carbohydrate? Low Oxalate? Low FODMAPS? Modified Atkins? Full ketogenic? Did you run a food IgE and IgG panel? Oh, you didn't?  You tried switching to gluten-free waffles for a couple of days, and you didn't see anything? Ah.
I tried everything, and it didn't work. I have a couple of friends who truly have tried everything for their kids, who are non-responders or slow responders, and it's true that even with the best care in the world not every child can or will recover. But you know what? All children can improve, and that improvement is not limited to an arbitrary "window" some "expert" came up with.  There are a few new things on the horizon, and some of my "tried everything" friends are trying these newer modalities and they're helping. And I bet there are STILL a few things they haven't tried.
We all get caught in our story of what we've done, and sometimes we need to shake things up, seek a new view. Because guess what, you haven't tried everything. I haven't tried everything. Have you turned off your WiFi at night? Have you dealt with your own health issues (because the Thinking Moms are finding that our kids get better when we get better)? Have you heard of the success some parents have had with the new detox footbath? Medical marijuana?
I can't get the supplements in my kid. They didn't work. Of course they didn't work. My life would have been so much easier if I could have just smeared the supplements on my son's skin. Would you like some suggestions? We ended up plugging our son's nose and syringing the supplements in directly, and then blowing on his face to make him swallow. Have you tried that? It sounds mean, but I bet if it was something like an antibiotic, you'd make the effort, right?
We had the tests run that showed exactly what our son's nutritional deficiencies were. Those supplements were necessary and we treated them as such. You could also invest some ABA or therapy time into learning to swallow pills. My kids take pills on a little spoon of sorbet. I bury it in the middle and down it goes.
That doctor doesn't know what he or she is doing. Even a broken clock is right twice a day. If you're new to this, how do you know the doctor didn't know what he or she was doing? Oh, it's the one I suggested? Okay, let me just say that if this is one of the doctors I just told you helped recover my son, stop right there. I'm happy to help you identify a good practitioner. Also, a personality conflict with a practitioner doesn't mean they don't know what they're doing.
We ran all those tests the doctor suggested, and we were just out a lot of money. I'd be happy to go over the reports with you and we can look up what all those levels and numbers mean online. I'll help you draw up a list of questions for your doctor. I bought a book on lab test interpretations because my notes from doctor's explanations didn't always stick with me. I needed to look things up several times. The tests don't fix your kid. You've got to address the issues the tests uncovered. Also: don't spend the money and the effort to run the test if you're not going to address what the test reveals.
I've taken my child to so many doctors . . . I'm guilty of this one with my everything-but-not-autism kid. I dragged my son to a couple of doctors and got overwhelmed and couldn't manage everything, and switched practitioners.
At first I blamed one of those doctors for nothing working for my son, then I realized I wasn't pulling my weight. I wasn't doing the work. Of course the protocol wasn't delivering. I wasn't delivering. My bad. I mean it. MY bad! I took a look at where we were, figured out the reason I'd dropped back with all the supplements was poor compliance, a complicated dosing schedule, and not-so-great results. I took a step back, figured out what would work and proceeded from there. It's tricky, but sometimes the work is figuring out what YOUR kid needs.
All this doesn't mean we didn't come across a few bum, unhelpful doctors. What I have learned is discernment. I'm better able to figure out if a doctor can help us up front, that includes being able to tell if I can work with a doctor. For instance, the doctor at a top research hospital who told me that there's nothing neurologically wrong with my middle child (subsequently diagnosed with epilepsy) and whatever I thought I saw, it was just poor parenting and bad behavior. That doctor? Yeah, no, that's not going to work.
The sheer number of doctors doesn't matter if you gave up or if you didn't follow through. It's kind of like going to Weight Watchers meetings doesn't make you lose weight. My pile of Paleo cookbooks doesn't get dinner on the table. Going to doctors alone is full of Try, maybe even Try Hard, but it's not the Work part of the program
The work is tough. Sorry, it is. No part of this is cheap or easy. It's not fun, it's not glamorous, and it takes time, but it's what you have to do. Day by day, meal by meal, one therapy session at a time, one syringe of supplements at a time. So, put your big kid panties on, and deal with it the best you can.
When we started on this biomedical, road-less-traveled journey to help our son, I was looking for things to not suck. Lofty goal, huh? I wanted the constant running in circles to stop, or the hellacious transitions to ease up. I went into this willing to crawl through glass for 1% improvement. I couldn't look more than 4-6 months ahead. But step-by-step, my son kept healing. We didn't change who he was. That was always there. We just helped him heal and helped him shine.
So suit up, superheroes, we've got work to do!
~ Zorro
For more by Zorro, click here.