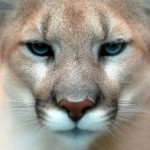 School supplies are already out in stores, which is the signal that summer is swiftly winding down and fall will soon be upon us. Fall is a favorite time of year for many. There's just something about the air being less humid (at least in the Deep South where I live) and a cool breeze blowing leaves around. Football season starts in the fall, which is great for even those who don't necessarily like football but enjoy napping with football noise in the background. Sweaters, boots, long scarves, and hoodies all point to warm fuzzy feelings for most. The images in my mind of the approaching fall remind me of a Norman Rockwell painting. Wouldn't it be wonderful to live inside a Norman Rockwell painting? Where everyone is all smiles and wholesome fun? The sad truth is that we don't live inside a Norman Rockwell painting. Not everyone has the best intentions towards mankind, us, you, me, and our children. In today's world we have to be vigilant and educate ourselves on potential threats to our families. And by potential threats, I don't mean some terrorist group, however that may apply to some situations. I mean the very people inside that Norman Rockwell painting, like your local pediatrician who may know nothing beyond his pharma training. Or that school nurse who is all smiles but hasn't a clue about autoimmune disease, and has never even heard of VAERS (the Vaccine Adverse Event Reporting System). It may even be that sweet little grandma who doesn't understand why you don't feed your kids traditional Halloween candy.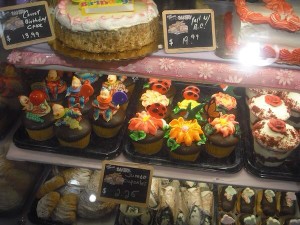 A few years ago, I had an innocence-lost kind of experience at a cute little small town bakery. I was in said bakery to pick up a cake to take to a bridal shower. This is the same bakery I had ordered my son's first birthday cake from years before. We had since had to give up wheat, dairy, soy, sugar, and various other foods that kids with damaged guts cannot eat. It was a beautiful fall day, and as I waited for the baker to bring out the cake, a sweet young dad walked in with his two very pretty, young daughters. He said that they had just left the pediatrician's office across the street where both girls had gotten flu shots. He brought them to the bakery for a treat as consolation for getting the shot. I stood there fighting back tears. It just hit me really hard that my reality will never be what it was before my son's vaccine injury. I will never be buying him cupcakes at a sweet little small-town bakery on a crisp fall day, ever. And then there were those adorable little girls who had been shot up with mercury, the dad not even realizing the long-term consequences. It was as if someone had punched me in the gut.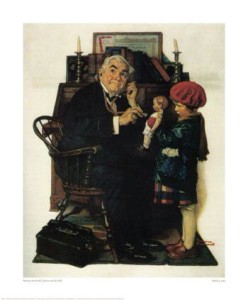 I had a similar experience in Target last fall. Orange, red, and brown decorations were everywhere, pumpkins were everywhere, there was a cool breeze in the air, and two sweet little ladies near the fall crafts section were giving out free samples of fall-colored M&Ms. "They are on special: two for five dollars," one of them said. Tears started welling up in my eyes as I diverted my children to something else. I so wanted what those sweet little ladies were selling to be okay to eat. But it's just not.
It's really not the lack of sugary junk food that made me emotional, but the lack of trust I now have towards so many seemingly good things. Innocence is lost at the realization that we are in no way living inside that Norman Rockwell painting where everyone and everything is wholesome. We cannot just blindly trust that all things at the grocery are okay for human consumption just because it's being sold there under a cutesy fall decoration. GMOs are a nightmare! Parents can no longer blindly trust those who are supposedly looking out for their best interest. Parents today have to be vigilant researchers. It's a sad state of affairs.
The good news is that there are growing numbers of parents all over the world, and especially here in the U.S., that are doing the research. They are making healthier choices for themselves and their families. I have a large local group of like-minded friends, and another group of cyber friends online, that I can trust and am so grateful for. These friends have shared research with each other. They help each other when a family member doesn't understand why they won't feed their kids the blue-on-the-inside cake at the recent birthday party. These friends are strong and smart and witty and wonderful! These friends do birthday parties and fall festivals without all the non-food food items. They carve pumpkins and make crafts instead. Together, we are painting our own version of Norman Rockwell's perfect fall day. Won't you join us?
~ Cougar
Cougar is mom to four children, two boys and two girls, the oldest of which is recovered from autism.  A loyal friend, a loving mom and wife, and a lot of fun, she's also fierce in her pursuit to right the injustice that's occurred to a generation of our precious children.  She will not stand idly by while our kids are being poisoned.   She says:  "This will end.  I am the Revolution! You are the Revolution!"