May 18, 2020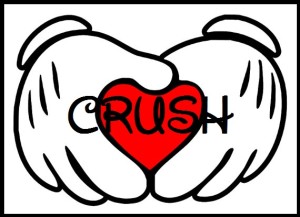 I will admit that every day of this triggers A lot of emotions.
It's hard to hear how everyone should be "in it together," or that we have to "protect the vulnerable," with nobody comprehending that this is the same thing that we have said for decades now.
We have asked for studies into why our children suffered, begged for studies on susceptible/vulnerable populations, screamed about the importance of accurate data so we know how many are being harmed, cried about how our children mattered and weren't just some statistic or acceptable numbers of those harmed for the greater good.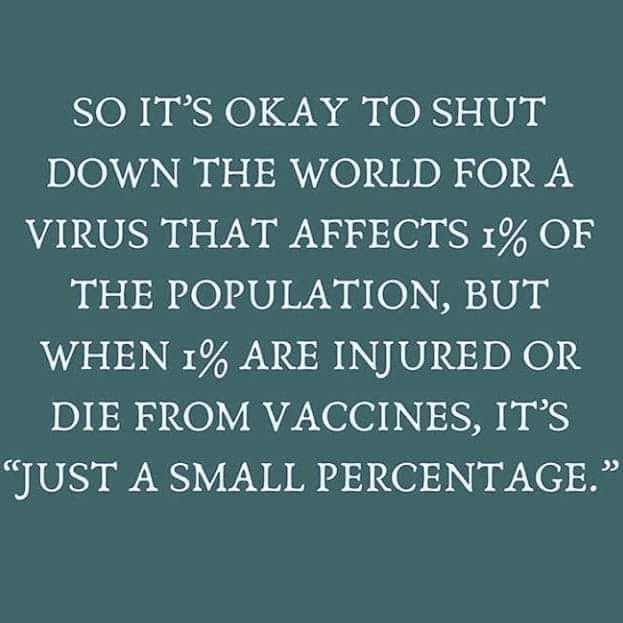 It's hard to hear the voices of those discussing asymptomatic carriers, shedding, underlying health conditions, comorbid and co-occurring illness, natural immunity, vitamin D, isolation, homeschooling, rashes, Kawasaki disease, cytokine storms, wrong predictions, inaccurate numbers, no access to tests, and no access to medical care, when those have been our very concerns for many years.
It's hard to breathe when you hear the same people who have done everything to paint you as crazy, now being the ones who are asking where is the CDC, why did the WHO's plan crumble, why is Gates in charge of health policy, and how safe is it to skip parts of trials, and demanding the science on treatments. Now they want accurate labeling/counting of deaths and illness, and to know who is in the vulnerable or at-risk populations. It's okay now to discuss whether or not they want the government to make their health care decisions, and to question the media's influence and ability to create a narrative.
All of a sudden safety and efficacy matter, and everyone is wondering why politics are playing such a huge role in science. Those same people can now understand that there is a need for courageous people to speak out when things aren't right, and that sometimes the experts are absolutely wrong, or lie, or are just plain clueless. Now they can ask for a plan going forth so we don't continue to harm others. They can now understand that one size doesn't fit all in medicine, predictions, outcomes, treatments, and prevention.
And it's devastating to see people attack one another, knowing this is just the tip of the iceberg. For my community, experience tells us that the hate is just starting.
It's a lot. When you realize how nobody cared about your child being harmed, nobody has demanded answers, science is asleep, medicine won't treat them, and the corruption is so rampant you will probably die before anything ever changes, it's tough to sleep at night.
When you realize people are arguing over face masks because they are so concerned about others, and yet they threw a fit about bringing special foods to school to accommodate an allergy kiddo, it's infuriating.
When you see them post about how worrisome it is because they or their loved one may get sick,  while you have already been living that nightmare every day for decades and nobody cared, it definitely elicits some resentment.
And while it sucks that kids are out of school and teachers are exhausted trying to find new ways to teach, it's a world we are all too familiar with. Try adding abuse rates, seclusion and restraint policies, violations of IDEA, FAPE, 504, and IEPs, new laws removing medically fragile kids, bullying, and of course the kids that can't even make it in a traditional classroom due to medical or physical needs. Some of us may be a little triggered when we have to hear about how awful it is to have to endure this for a couple months.
And yes, we understand the stress of losing your job or career, and the worry over how to pay the bills. What we don't understand is why nobody cared when it happened to our families and certainly not in all the years since.
For almost two decades, I have been called every name in the book, and the most accurate of all those names currently is probably angry. And while I don't live in that space, times like this make it hard to avoid completely. What was done to our children isn't fair or right, and they are the ones who paid and continue to pay the price.
But the one word no one ever mentions is sad. Above all, I am sad for our kids. They didn't sign up for this life. They weren't born to be sacrificed. They should have been loved on and cared for, instead of tossed aside and ridiculed for taking one for the team. They should know what it's like to have friends and not live a life of isolation. They should have answers to their health problems and medical care, so they can be healthy and happy. They should be welcomed into their schools and communities. They should know when something like a new virus happens what their own risk is, and have doctors who know enough about their bodies that they can navigate what this means. They should have politicians fighting to make sure they will have jobs or housing or medical care. They should know that they matter.
And I am sad that, during all this crazy, nobody has even bothered to ask how they are doing.
~ Crush
For more by Crush, click here.