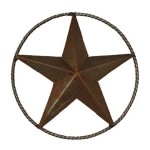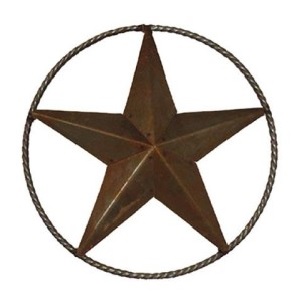 A few years ago, one of my close friends was on a ski trip and fell on the slopes, landing in such an odd way that she was unable to support her weight on one leg. This accident caused her to experience tremendous discomfort from walking, which meant basic self-care became challenging. Because of her debilitating pain, she soon became heavily reliant upon others and increasingly depressed about her dependence and constant agony. She gained weight as well, which sparked even further despondency.
She eventually sought medical attention, even though many around her said the pain and sadness would just go away in time or tried to convince her that there was nothing she could do. And, in fact, her primary care doctor essentially threw his hands in the air and only gave her referrals for mental health.
Hopeful that a psychiatrist could be of some assistance, she went to repeated appointments, walking away with prescription after prescription — one drug for depression, one for weight loss, one for sleeplessness, drug for anxiety, and one for physical pain. The combination of these pharmaceuticals eventually did help with each of those listed conditions, but she could tell that there was something more that needed to be done. Determined to get better, she pushed and pushed for more referrals. Her doctor finally sent her to a physical therapist, simply to appease her as he was unconvinced this had anything to do with a true physical or medical ailment.
She wound up at the office of a chiropractor who also specialized in sports therapy. After going over her symptoms and the accident which preceded them, the chiropractor was astonished. "Has no one talked to you before about the possibility that you tore a ligament or perhaps fractured a bone?" she asked the new client. My friend told her no, that everyone so far just believed her condition was due to a psychosomatic reaction to a previous, yet very minor, injury. The chiropractor pulled some strings and got my friend an appointment with an orthopedic doctor that week. After numerous labs and X-rays, the orthopedist told my friend that there was a significant knee injury which required surgery. Soon after, she was under anesthesia to get her knee repaired.
It took a few weeks of rest and relaxation post-surgery, but once my friend was totally recovered she was just that — recovered.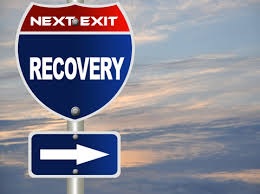 I've never seen her so happy to go grocery shopping alone or to put on a pair of wedge heels. It was like a whole new lease on life, she said. She was content with her ability to perform her daily routine — from walking to the coffee pot in the morning to hopping on the treadmill. She was no longer depressed, lethargic, or suffering from pain-induced insomnia. She was getting back into shape and becoming more social.
She was proud to announce to her family and friends that she had been fixed! She was cured — from physical and emotional pain. Better yet, she was able to throw out all of her prescriptions; they had become absolutely unnecessary! She wrote about it on Facebook, expecting others to be so happy for her and to share in her pride. Some people expressed astonishment, some were happy for her, but others were in absolute disbelief and almost shock. One friend commented, "There's no such thing as a cure for what you said you went through . . . If you are better now, you obviously weren't hurt in the first place." Surprisingly, a few others agreed with this person! In fact, another friend lectured her for even suggesting that it's possible to repair an injury and thereby reverse a mental health condition.
After nearly eighteen months of suffering, struggling, and refusing to give up hope that she could get better, she indeed was better. And everyone could see it in her face and her energy. But, some found it incredible that a physical condition could have led to all of her emotional issues. Even her primary care physician brushed it off as just a coincidence. Still, she wouldn't stop telling her truth, and, as a result of her sharing her story, strangers would message her for advice in treating their problems. She knew she was helping people by helping herself.
Okay . . . Time to be totally honest. This story is fake (duh). While I do have a friend who tore her ACL in a skiing accident, no one ever denied that there was an underlying physical injury which was causing her pain. In fact, she was scheduled for surgery to repair the tear in no time. And, after a short post-surgery recovery, she and I were living it up in Las Vegas for her 21st birthday — with no signs of pain or discomfort. And no one ever told her she was crazy for recovering from the injury.
So, what's my point? Well, regressive autism is an injury:  a behavioral and emotional manifestation of physical and biological ailments. Kids in pain act out. Underlying medical issues that are common amongst kids with an ASD diagnosis, such as chronic GI distress (inflammation or bacteria or yeast, or a combination of all) or seizures or mitochondrial dysfunction or metabolic disorders, cause developmental delays and difficulties with social interaction. Therefore, it stands to reason that treating these underlying medical issues — problems which are undeniable considering most biomed parents have binders of labwork showing these conditions in black and white — will relieve the behavioral manifestations of them.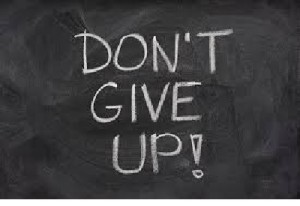 Regressive autism is a medical condition that results from various injuries to genetically susceptible young bodies. Regressive autism. Is. Medical. It is treatable. Children with autism can recover. Some children can manage to have the diagnosis completely taken away, some live a nearly neurotypical life due to managed recovery (i.e., continuing special diets or supplements). Speaking this truth is not harmful nor threatening nor ridiculous. It is simply the TRUTH. Denying this truth is denying struggle and determination and success.
~ Lone Star