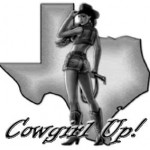 I am, by definition, a conservative Christian.   I love Jesus
and the New Testament.  I live in Texas.  I voted in the Republican primaries.  I will attend the Republican state convention.   I was baptized in an evangelical Bible church and I pray daily.  I am also a proponent for legalization for medicinal cannabis therapeutics in the state of Texas.
The subject of medicinal cannabis is full of history, controversy, intensity, passion, and well . . . desperation.   I never saw myself as an activist of any kind.   An advocate?  Sure.  All mothers of special needs wear the advocate hat to some degree or other, but an activist?  A crusader?   For medical marijuana?  A year ago I would have laughed at the notion.   And yet . . . here we are.  And here I am.   I know more about medicinal cannabis and its extracts, tinctures and oils than I ever thought possible.   Make no mistake, though, I am fully aware I am only just beginning to scratch the surface on this topic.   We all are.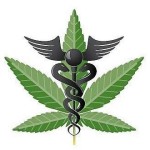 Last night I read an article about seven-year old Lydia Schaffer.     Lydia's parents had fought long and hard for legalization of medicinal cannabis in the state of Wisconsin.   The bill passed after much lobbying, but, unfortunately, there was a long waiting list for the medicine her parents were trying to access.   Lydia died before they ever had a chance to try.   If anyone can read about this family and others like them and not be moved to tears, that person is made of something I can't recognize or understand.   And I wouldn't want to.
I never saw myself as an activist.   But the thought that any family trying to help their special-needs child with a plant, should have to fight and struggle and wait and be refused is unconscionable.   As I think about Lydia's parents and the pain they've been forced to endure, I find myself becoming emotional.  How many more families are waiting for laws to change?   How dare state legislators and state officials across the country play God on this issue?   How dare they take it upon themselves to toy with people's lives in this manner?   What are they afraid of?  Kids getting high?   The oil these parents wanted is non-psychoactive.   And why aren't these same government officials afraid of kids getting high on prescribed narcotics, antidepressants, stimulants, and synthetics?  The drugs given to children with ADHD, autism, and epilepsy get them plenty doped up and high.   I've seen children who can't function because of their seizure medications.   I won't even begin to discuss the horrific side effects of many of these prescribed drugs.   And for the children of autism who bite and hit and bang their heads through windows, wouldn't any one of us prefer to see them quiet down and relax with a daily dose of THC over Phenobarbitol or Ritalin or Clonozepam?
My son Lance was diagnosed with autism in 2008.   Since then, like so many autism moms I know, I have tried any number of therapies and interventions in hopes of helping him reach his highest potential.   It has often grieved me that our son's progress has been painfully slow and fraught with regression.  Lance is impulsive, aggressive, inappropriate, and sometimes, downright scary.  And yet, I thank God for him every day.   I have learned more about myself, life, and humanity through my son's teachings than I could learn in four lifetimes without him.   He has taught me who I am.   For that reason, I can never stop fighting for him.   There is no giving up on him, because he never gives up on me.   That there is a God-given plant with miraculous healing and, in some cases, curative medicinal properties that can help kids like my son, is a wonder to me.    That its use is a felony is an injustice and an offense not only to families of special needs, but to God himself.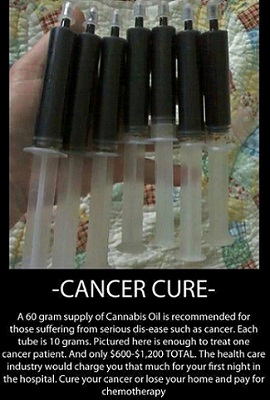 We know cannabidiol (a component of cannabis) and THCa (the precursor to THC) are non-psychoactive and are helping children around the country with seizures, aggression, language, focus, and cognitive ability.   We know THC helps with many of these things as well, and cancer patients around the globe are crediting it with saving their lives.    So why is it illegal to try any of it for my child?   Why am I not allowed to make a decision about cannabis therapeutics with my child's doctor?  Why are children dying from cancer and epileptic fits because access to this plant is prohibited?   Why are many parents forced to choose between their children and committing felonies?  What is wrong with us? I never saw myself as an activist, but I am choosing a life of activism.  I am choosing to fight for my son.   And I'm not choosing just any battleground: I am choosing Texas.  Or perhaps Texas has chosen me.   Skeptics and naysayers tell me, "It will never happen in Texas,"or "Texas will be last".  I refuse to believe them.   Instead, I choose to believe in a God who can perform miracles and in the families who need them.  I choose to believe in my conservative values which dictate a desire for state sovereignty on this issue.   I choose to believe not only in Texas, but in the Republican party of Texas.  I choose to believe in the churches and the pastors who lead them.  I choose to believe in freedom.   Cannabis is a God-given plant whose components work synergistically to boost our God-given endocannabinoid system, and we have a God-given right to access and use its miraculous properties to help our most vulnerable population.
My friend Amy Lou and I have chosen to shield ourselves in truth and step out in faith for this cause.   For our children.   We've started Mothers Advocating Medical Marijuana for Autism (MAMMA).   We are over 2,000 strong, and we anticipate rapid growth in the next year.   We are encouraging our members to contact pastors and state legislators and educate them on the subject of medicinal cannabis.
As it turns out, it didn't matter how I saw myself.   I am indeed – and most officially – an activist.   A crusader.  A freedom fighter.  And most importantly, a mom.   Perhaps you are, too.   Please join us in our mission to educate our community and country on the subject of cannabis therapeutics.   The fear, injustice and prejudice surrounding medicinal cannabis must be eradicated.  The only division on this issue is ignorance.  Help fight that division for the sake of our children.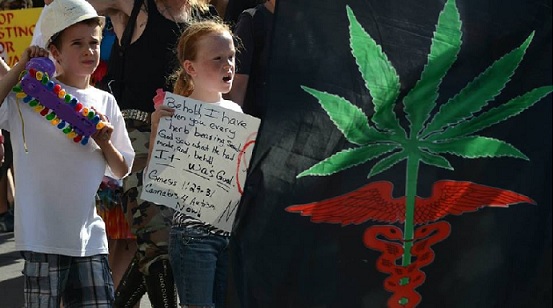 "And God said, Behold, I have given you every herb bearing seed, which is upon the face of all the earth…. and God saw every thing that he had made, and, behold, it was very good.." Genesis 1:29-31
~ Tex
Tex on Fox News Austin discussing her work as co-founder of MAMMA:
Click here to watch the founders of MAMMA speak about the benefits of medical marijuana on Fox7. Alternatively, copy and paste this url on your browser http://tinyurl.com/kx56yr7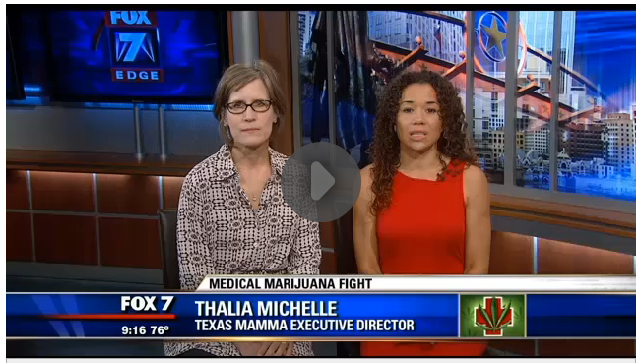 * For more by Tex, CLICK HERE
For more information on autism and the endocannabinoid system, click here:
http://www.scribd.com/…/The-Endocannabinoid-System-as…
http://www.jneuroinflammation.com/content/11/1/78
http://www.autismdailynewscast.com/…/10103/laurel-joss/…

http://pediatriccannabistherapy.com/…/autism-and…
For more information on the science behind medical cannabis, click here:
www.mychronicrelief.com

http://www.cmcr.ucsd.edu
For more information on medical cannabis legislation in Texas, click here:
http://www.texascompassion.com

http://norml.org/laws/TX

http://www.mpp.org/states/texas/