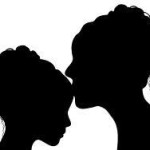 My eldest goddaughter leaves for college this week. I am not handling it well. To say the least. You see, although I am blessed to have three beautiful goddaughters, ranging in age from 18 to one, whom I love from the depths of my soul, Jennifer has been "mine" since before I was a mom – and she was named after me. Yes, ME! Her mom and I have been best friends since before we even gave having kids a second thought. We are the female version of the odd couple, and we like to say that Jennifer is the perfect combination of the two of us – with a bit of her fab dad mixed in.
When Jennifer was a baby I had free reign to do all the little girl things with her that I wanted. I took her to get her ears pierced – and bought the necessary diamond studs for her to wear. I excitedly took her to her first Clinique Bonus Time just to share the experience with her. We did nails, jumped on the trampoline, rodewater slides and snuggled on the couch watching 7th Heaven. Even though her parents thought I was a bit nuts, they allowed me to share my love of astrology with her.
As she has grown, so has our relationship. Manicures and water slides are still on the list, and when I wanted to do something adventurous like learn to surf in my 40's, she was right by my side. Our taste in television has evolved to where we enjoy the same "eye-candy" – which is quite scary – and midnight releases of our favorite movies are a must-do. She sends me selfies all the time, as well as pictures of things she knows I will love.
Over the years, Jennifer has grown into a truly incredible young woman. When choosing a high school, Jennifer decided to attend her local high school even though most of her peers were choosing either private schools or the county technical school. My vote was for the latter since that is where I work, but Jennifer was wise enough at the ripe old age of 14 to know what was right for her. Manchester High School was a small pond, and she proved to be quite a large fish there.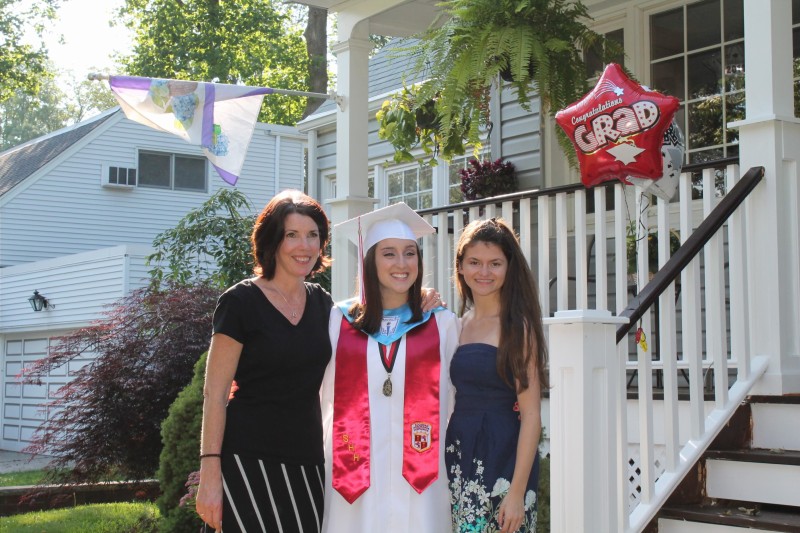 Over the past four years, I have watched proudly as Jennifer was inducted into the National Honor Society and Spanish National Honor Society. I watched her play varsity volleyball and was there when she was honored as team captain. For four straight years, I clapped from the audience as Jennifer took on a variety of roles in the annual school play. One of the most amazing evenings – other than the actual graduation – was when I was invited to join the immediate family as Jennifer was recognized for graduating in the top 20 of her class. Not bad for the homecoming queen, huh? I told you. She is amazing. And, not only was she involved in a gazillion student activities, she was usually either president or vice-president of them. I will never forget her frustration when told it was against school policy to be president of everything. That frustration probably only worsened when, instead of sympathizing, I giggled at her.
As easy as it was for Jennifer, or Nenny as I call her, to choose a high school, when it came to college she only applied to one school and had received her acceptance by her birthday at the end of October. Temple University. Her decision was made so quickly that I did not even have the opportunity to do all the fairy godmother things that I thought I would. No researching, no visiting, no discussions over what was best. She was growing up and required less . . . less . . . well, less of everything. I think that is when I felt my first pang, but could not identify why I was feeling that way – yet.
Fast forward to February when Jennifer asked me and "Jazzy" to accompany her and her mom on a girls' weekend to Philly for "Experience Temple Day." I was thrilled. I was going to get to see the school, meet professors, hear about her program, help her pick out a dorm and eat in her cafeteria. Yup, Aunt Enn Enn was in her glory.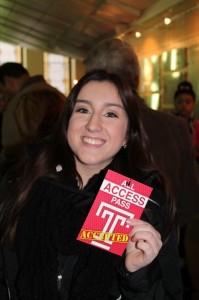 When we arrived, our first stop was the theatre for a welcome performance. As I watched, I suddenly felt my throat close and eyes grow warm. I choked back tears as I saw the Owl Ambassadors waving the Temple banners and repeating 2-0-1-8 in honor of the incoming class. It hit me, This is it: Jennifer is allowing me the honor and privilege of experiencing all of these normal events with her. As a mom of a special-needs child, the events that are in my range of normality are IEP meetings and social skills groups. Those other rare events in our lives just caused worry and panic – but with Jennifer it was pure bliss. I sat there,on the campus of Temple University, making the realization that I was never going to go through this process with my daughter – and, worse, she was never going to have this totally amazing rite of passage sort of experience. Although a two-year school is still a possibility, we both know that a four-year school with dorms, a greek system, keg parties and midnight pizza deliveries is out of the question. A four-year school would require her to pass certain classes that are outside of her ability level. It made me sad . . . and it made me think.
So many of you are raising younger children and are not aware of the requirements for college, or what you need to look for in a college, or what you need to prepare when applying to college. I thought I would take this opportunity to a) brag about my Nenny, and b) share a little of my insight. Working on a child study team (CST) in a high school for 18 years has given me a good amount of experience in this area.
My daughter is not alone.   Although almost all public two-year and four-year institutions (99%) report enrolling students with disabilities, according to the National Center for Special Education Research, just 34 percent complete a four-year degree within eight years of finishing high school, compared to 56 percent of all students nationally who, the National Student Clearinghouse reports, graduate within six years.
The good news is that more of our kids are attending college – now we just have to get them through and earn a degree. But how? Who is responsible for making sure their needs are met on a secondary level?
The Office for Civil Rights (OCR) in the U. S. Department of Education put together a pamphlet that explains the rights and responsibilities of students with disabilities who are preparing to attend postsecondary schools. This pamphlet also explains the obligations of a postsecondary school to provide academic adjustments, including auxiliary aids and services, to ensure the school does not discriminate on the basis of disability.
Oftentimes, parents of special-needs kids are surprised to learn that their college-bound children are no longer eligible for services under the Individuals with Disabilities Act. Although college students with disabilities are protected from discrimination under Section 504, some professors take a dim view of students who request accommodations.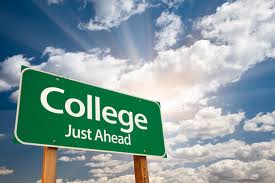 This link is a collection of resources to help you learn self-advocacy skills and make the transition from high school to college. The resources are divided into three categories: your rights and responsibilities under Section 504; the importance of planning and preparing; and keys to success.
Once you understand your rights and what is available to your child, you need to begin the college search process.
Rule #1 – It is never too early to start this process. That is the only rule, so remember it.
The majority of four-year institutions require either the SAT or ACT exam as part of the application process. Regardless of which you take, I would recommend taking the PSAT during sophomore year. It is a good indicator of performance on future tests and can serve as a barometer for your child. I am not going to get into whether the SAT or ACT is better for our kids to take, but will provide you with a brief synopsis of each so you can make the best decision for your child. Most colleges accept either test.
The PSAT
~The PSAT includes three sections:  critical reading, math and writing. The writing section has multiple choice questions. It does not include an essay.
~Algebra II will not be included on the PSAT.
~The PSAT is 90 minutes shorter than the SAT.
~The scores range from 20 to 80 for each section.
SAT Reasoning Test
~Most Juniors take the SAT in the spring of the junior year.
~Many students repeat the SAT in the fall of the senior year
~The SAT Reasoning Test includes critical reading, math and writing sections.
~The test is 3 hours and 35 minutes.
~The scores range from 200 – 800 for each of the three sections.
~A 25-minute essay is included.
~The math section includes algebra, geometry and algebra II.
~The College Board SAT Preparation Booklet contains a full-length practice test and test-taking tips. It should be available at your child's high school
SAT Subject Tests
~One-hour subject tests are available in six different subject areas.
~These include: literature, history, math, science, language: reading and language: reading and listening.
~Some selective colleges require students to take two or three SAT Subject tests in different subject areas.
~The best time to take the subject tests is at the end of the junior year.
The ACT
~The ACT is made up of four sections: English, math, reading and science reasoning.
~The new ACT has added a writing section
~The ACT includes trigonometry and punctuation.
~The ACT does not have a penalty for wrong answers.
For more information on the SAT/PSAT, please go to : www.collegeboard.com.
For more information on ACT Testing please go to: www.actstudent.org.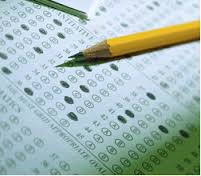 Students who show that their disabilities affect participation in a College Board exam (PSAT/SAT) are eligible to take those exams with accommodations. Accommodations include, but are not limited to, Braille and large-print exams, extended time, use of a computer for essays, and extra breaks. The College Board will consider all requests for students with documented disabilities. The College Board's request process can take up to seven weeks, so start early (see Rule #1). Most students work with their school counselor to submit an accommodations request.
More information regarding accommodations on the SAT or PSAT can be found at: https://www.collegeboard.org/students-with-disabilities.
Accommodations are also available for the ACT. According to their website, the ACT is "committed to serving students with documented disabilities by providing reasonable accommodations appropriate to the student's diagnosis and needs. ACT has established policies regarding documentation of an applicant's disability and the process for requesting accommodations. If a student currently receives accommodations in school due to a professionally diagnosed and documented disability, you may submit documentation to support a request for one of the following:
National Extended Time (50% time extension): Approved students taking the ACT (No Writing) have up to 5 hours total to work on all four multiple-choice tests at their own pace. Approved students taking the ACT Plus Writing have up to 5 hours and 45 minutes to complete all five tests. Both options include time for breaks between tests.
Special Testing (at school): Testing at school with extended time (more than 50% time extension) and alternate formats available – not as part of national or international testing at a test center."
In my 18 years working on a CST, I have never had a problem getting a student the accommodations they need on either the SAT or ACT. However, I often see Facebook threads where frustrated parents discuss how difficult the process is. This is where I remind you about Rule #1. You must start this process early. AND – most importantly – DO NOT REQUEST AN ACCMMODATION THAT IS NOT DOCUMENTED IN THE IEP AND ALREADY BEING USED IN THE CLASSROOM.   So many people request extended time just because it could help. Not gonna happen. Not a good enough reason. The need must be proven and documented. You cannot get a reader on the SAT if your child does not have their classroom tests read to them. The pattern must be established and documented.
Okay, so now what? How do you find the right fit for your child? Most schools have evolved to using an online program such as Naviance to manage the college search and application process. You can check with your school district and see what they are using. However, if you want to go old school, you can always hit your local Barnes and Noble or Amazon and check out Peterson's Guide Peterson's Colleges With Programs for Students With Learning Disabilities or Attention Deficit Disorders. It lists over 1,000 two and four-year colleges that welcome students with learning and other disabilities. It includes schools that offer special services, as well as more comprehensive programs. The entries for each college include student support services, number of students with LD and/or ADD, staff information, founding date of LD services, and number of staff members. Special services such as academic advising, counseling services, remediation of basic skills, subject area tutoring, special courses, auxilliary aids and services are described. For colleges with comprehensive programs, the book lists special fees and details of the program. The book tells  you whether services are available to graduate students. It is important to know the difference between offerings from schools with special services and those with comprehensive programs. As the name suggests, those with comprehensive programs are much more . . . well, comprehensive.
I already know what you're thinking. But Saint, my child is not simply learning disabled. He/she has (pick one or more) autism, sensory processing, speech delays, executive functioning deficits, genetic disorder, etc. How does this book help? It helps because it is a starting point. Most schools that offer LD programs also offer programs for various other disabilities. Just ask.
So, what if my child has more significant learning problems? What if they are what is considered to be intellectually deficient? Then what? Let's face it, if you (like me) are micro-managing homework completion, assist with studying and organization on a daily basis, you know that a traditional college experience may not be the best route. It was while I was on this journey of figuring out the proper path for my family that I found a great site called "Think College" They produced a 25-minute film called "Rethinking College" that explores the growing movement to include students with intellectual disabilities in higher education.
Through the perspectives of parents, educators, advocates, policy leaders, and most importantly, students, this film illustrates how colleges and universities CAN provide a setting for all students to grow, learn and build toward better futures. If you have the time, check out the entire video. If not, watch the much shorter trailer because it WILL make you think.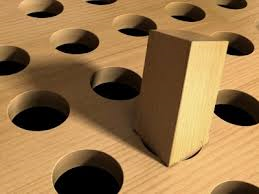 Think College also offers a way to explore an alternate type of college setting for your child. It identifies both two and four-year colleges that offer a variety of programs. It is amazing and has given me hope that I will find the right option for my own daughter. She is a square peg, so finding the right hole is tough. Trust me, if I can find a spot, so can you.
It's funny because, when I was sitting in the Temple University theatre, I was mourning the loss of something I wanted for my daughter and thought she wanted for herself. When I started researching and found colleges that offer programs that could possibly meet her academic and social needs, I discussed it with her. Even though I dreaded the idea of her going far away to a four-year school with more of a life skills program (at a huge tuition rate), I was willing to do what I had to in order to give her as real a college experience as possible. She looked at me as if I were crazy and told me she had no desire to live in a dorm. She wasn't ready. Silly me for thinking – or expecting – she would be. As a person with developmental disabilities she has never done anything at the age dictated by some chart or calendar. Why would independent living be any different? I spent a great deal of time being sad for her, when she was not even sad herself. She knows she needs more academic support and that she is not able to be on her own yet. But what really got to me is that she told me she didn't want to leave me – and I am perfectly okay with that. After all, Jennifer is leaving me, and that is more than enough for now.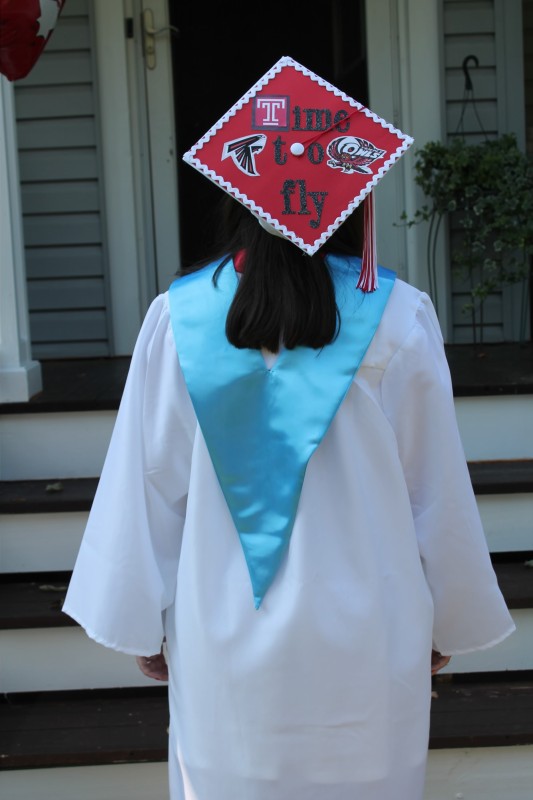 Good luck my fairy goddaughter. You graduated a Manchester Falcon to become a Temple Owl. Thank you for allowing me to witness your greatness over the years. I know you thought I was attending everything to be supportive of you, but now you know the truth. You wanting me to be present was the best gift you have ever given me. It makes sense that you have chosen schools whose mascots are in the bird family. You have been spreading your wings since the day you were born and are soaring off to amazing places. Just remember where your original nest is for an occasional flyby . . . in pj's. Oh – and don't forget the tweezers.
xo
~ Saint