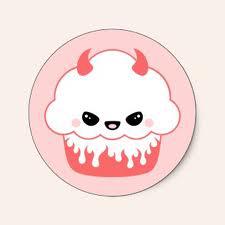 There are times in our lives where we find ourselves grieving.  An intense sorrow over a particular event is typically what comes to mind.  You know the ones, grieving over a departed loved one, a house fire…lost memories that cannot be recovered or maybe even a breakup that you weren't expecting.  It's fascinating to me that I have proven time and again that I can grieve; however, do I really know how?
I ask this question because I don't think I have yet to grieve the loss of my son.  Now I assure you he is alive and well, but in a sense, part of him is gone.  I feel intense sorrow when I think about his regression and the adorable toddler he was at the time and where all that disappeared, but I don't think that's truly mourning our loss.  I know my husband has yet to walk through the 5 stages of grief, but men tend to deal with things differently.  For me, a person that has always been sensitive and could easily cry at the sappiest of commercials — this mom has yet to mourn that loss.
Grieving varies greatly culturally.  Some cultures mourn losses with vigor.  They really let it all out with wailing cries and everything.  I've been to a Sri Lankan wake where I was sure the cries would wake the dead from their sleep.  Knowing the person in the casket made me really wish it worked.  Other times, there would be utter silence and when someone was openly sobbing; the hushed whispers of how terrible they're handling the loss would ensue.  In a society that puts pride in strength, crying doesn't quite fit.  I want to be the strong one.  I do.  But I don't think it's working.  So at this point in the game, 8 years after the initial loss, how do I grieve?  What's appropriate?
It then makes me wonder about my son's progress.  Are we moving at a snail's pace because I haven't gotten over it and moved on?  Surely I've moved on, but I'm pretty good at throwing things into closets when guests decide to pay a visit.  "I'll deal with that later.  The guests will be here soon, and I can't look like I haven't got it together."  At times I think there's really nothing to mourn over.  "My son is still here, he is beautiful and bright…just move on."  Move on I did. However, my soul is heavy and my heart is sad at times.  So what do I do?  Start crying?  I can't seem to make myself do it.  Meditate?  I can't turn my brain off for a second.  It's like the Indy 500 in there!  Yoga?  I really should start doing yoga but not sure that will help resolve the feeling of loss that I have.  I have tried the therapist route, and let me tell you…I've walked out of those offices feeling worse than feeling better far too many times.
My son has come a long way, but it is difficult to enjoy at times.  He works so hard, and it's been a struggle to get to where he is. It makes me sad that it has to be that way.  We do celebrate the milestones but there's that nagging sadness that wished things would be better for him.  The way things were when he didn't struggle to do everyday things that people take for granted.
I feel stuck between two worlds. One in which I want to celebrate and enjoy the steps we've taken, but then there's the one that overshadows this one at times and makes me feel like we're all lost.  I want to grieve.  To cleanse and purge the loss away, but I just don't know how.