Here at TMR, we are constantly brainstorming.  How can we get our book into more hands?  How can we spread our message to the masses, the mainstream?  How can we convince "Those Who Accept the Status Quo" to become THINKERS?  How do we most effectively move from creating awareness to inspiring ACTION?
One thing we've learned is you have to be prepared and move fast.  Mama Mac had less than 24 hours to get herself to NYC, dressed and prepared to appear on Fox an Friends a couple of Sundays ago.   One day recently, I had 20 minutes warning before I was interviewed on blogtalkradio. ( My portion starts at 26:34).  I just had to trust my professor friend when he said, "Come to my class to talk about the book…just follow my lead…."  (video to come later this week).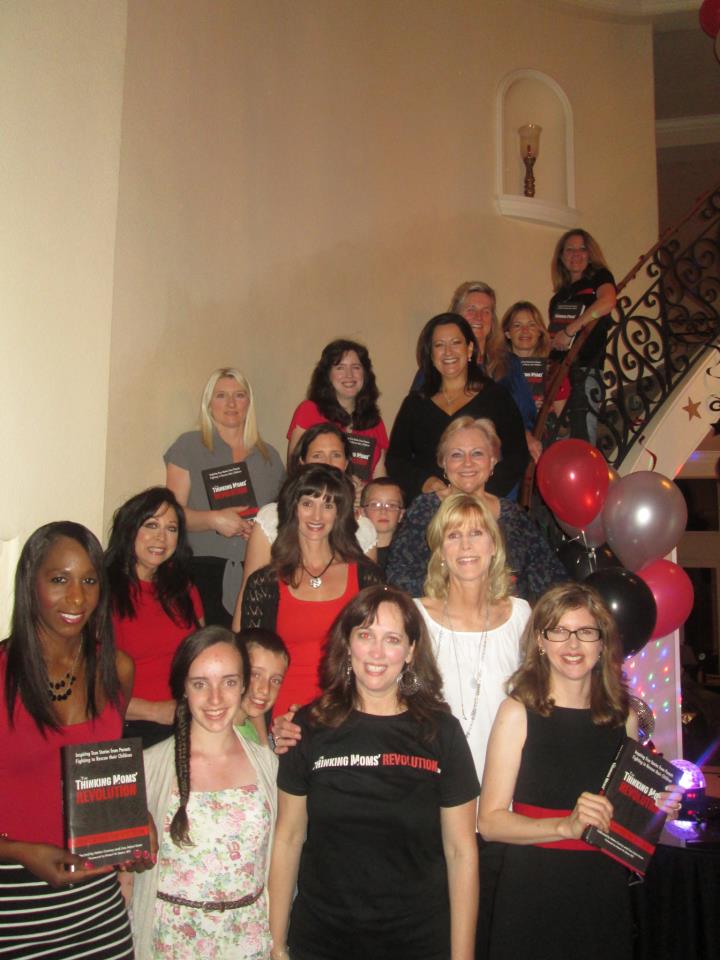 Some Thinkers have taken matters into their own hands.  These California moms were so eager to share and connect, they had their own book party!  Believe me, if one of us could have been there, we would  have been in a second. But these guys didn't let our absence stop them!  We encourage this level of activity at any time!  Have a party and send us the pictures!  We'd love it!  And if one of us can possibly get there, we will!
Our "Buy The Book Day" went spectacularly thanks to your amazing support, and we pushed our Amazon ranking to #114 before falling back down again. So, we are again at the drawing board.  I'm reading Guerrilla Marketing for Writers and I've got to say….we have been doing it all right so far. Press release, media kit, blog, merchandise, email blasts to press in our cities, networking with other authors, filmmakers, businesses and non-profits.  But we can't take it to the next level without you.
Monday, the Rev made the plea to "Buy our book" (read the blog here).  Call your local library and ask them to carry it.  Start a book club and discuss it.  Give it to your neighbor, your friend, your kid's bus driver, the waitress at your favorite restaurant."  What else can we do? Do you have any ideas?  What can we help YOU do?  Let us know.  There are kids out there that need saving.
~Blaze
For more blogs by Blaze, click HERE